The first fully eco-friendly catamaran is due to be launched in early 2023.
Malta-based manufacturer ZEN Yachts is working on its first project. The ZEN50 all-electric catamaran with zero emissions, solar roof and Elon Musk's Starlink internet is sort of the perfect solution for the "humble millionaire".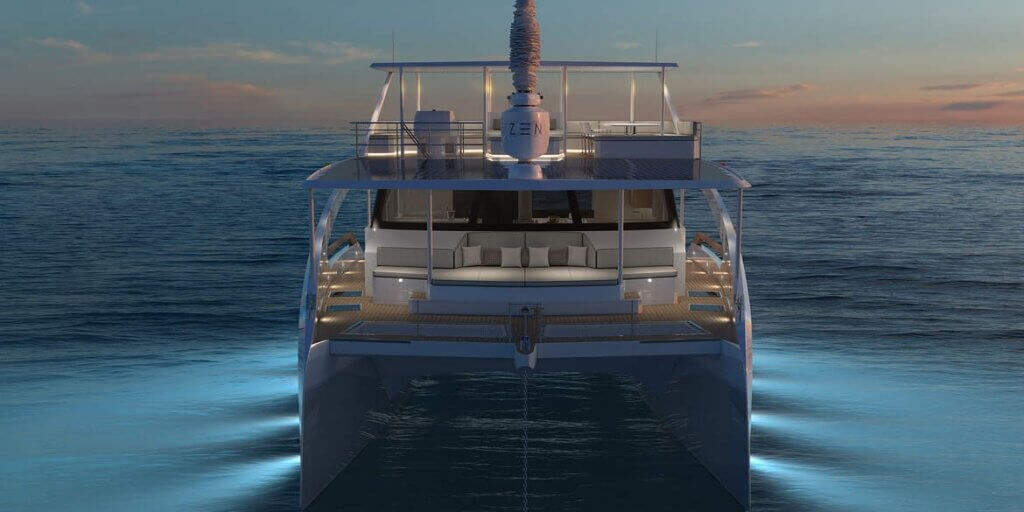 The catamaran will be built entirely from carbon fiber and equipped with an ultra-wide wing, offering its owner a virtually new way of sailing. It is about sustainability combined with high comfort and performance.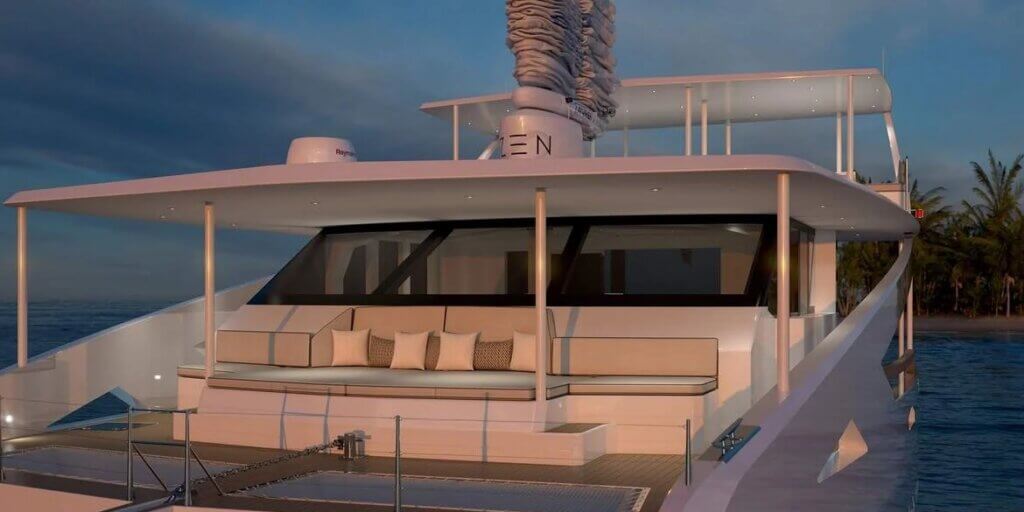 The concept of the naval architecture of the futuristic ship belongs to Julien Melo. It is known that Zen Yachts will be able to take on board 12 passengers. The vessel will be powered by 40 kW DC motors powered by a 160 kWh lithium battery pack.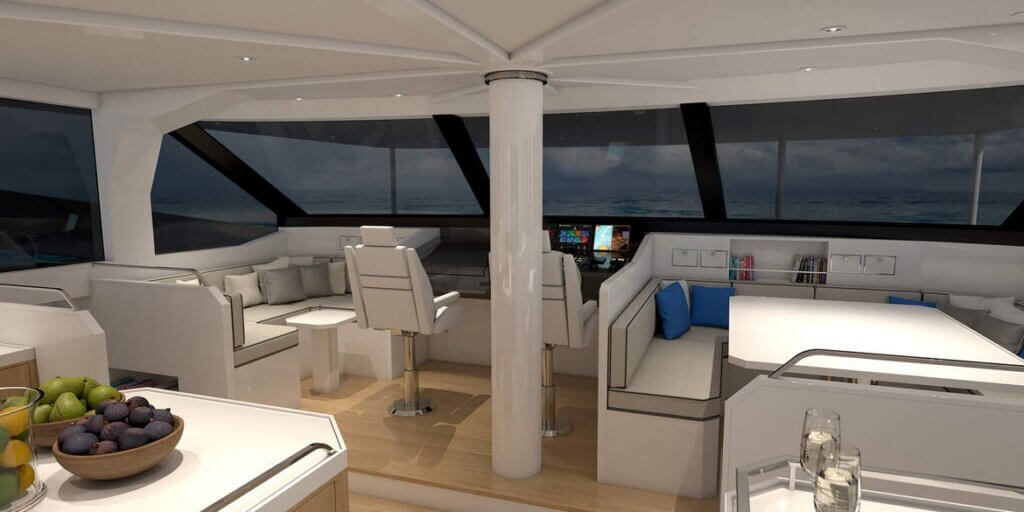 The 15m ultralight fiber boat boasts a racing silhouette hull and a solar roof that generates 16kW and allows the catamaran to travel at speeds of up to 4.5-5 knots. Ayro's specially designed Oceanswings OWS 3.2 makes the catamaran the first mass-produced recreational craft with fully automated wing technology.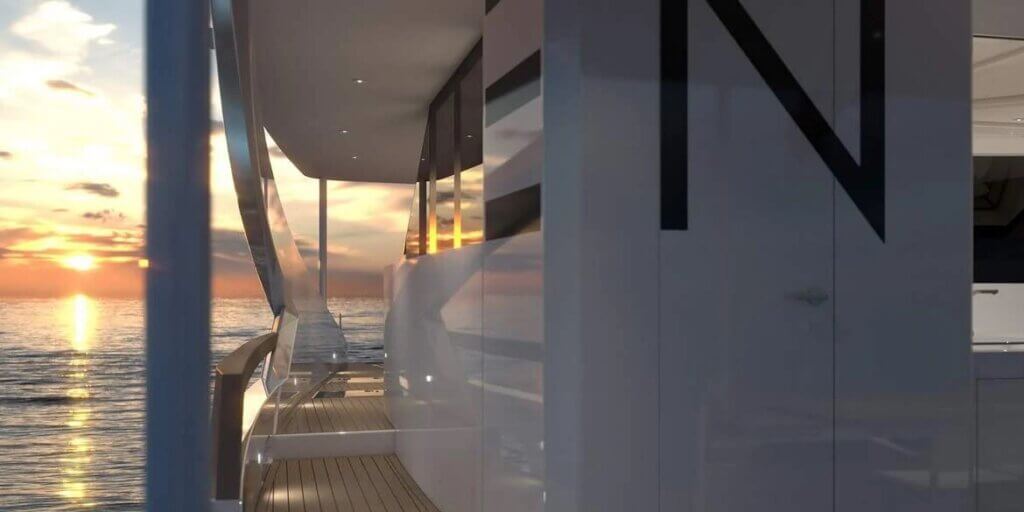 The vessel features a giant upper deck with breathtaking views, a high-tech fully automated wingsuit, three separate dining areas, a saloon and a professional galley.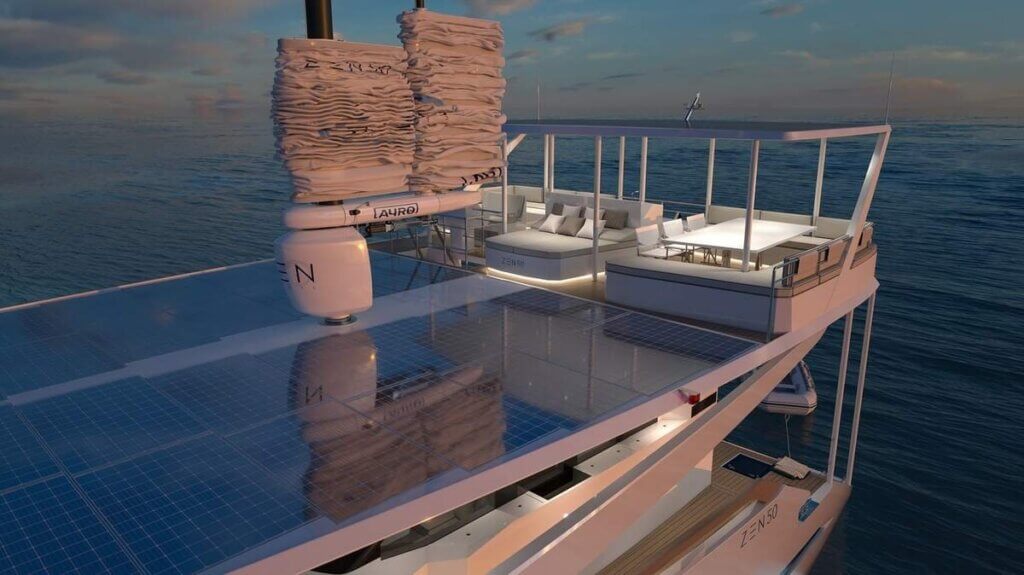 "Most of the solar catamarans currently on the market are equipped with a large generator, making them de facto diesel-solar-electric hybrid boats. They provide more speed in a variety of conditions, but are less environmentally friendly than true zero-emission boats.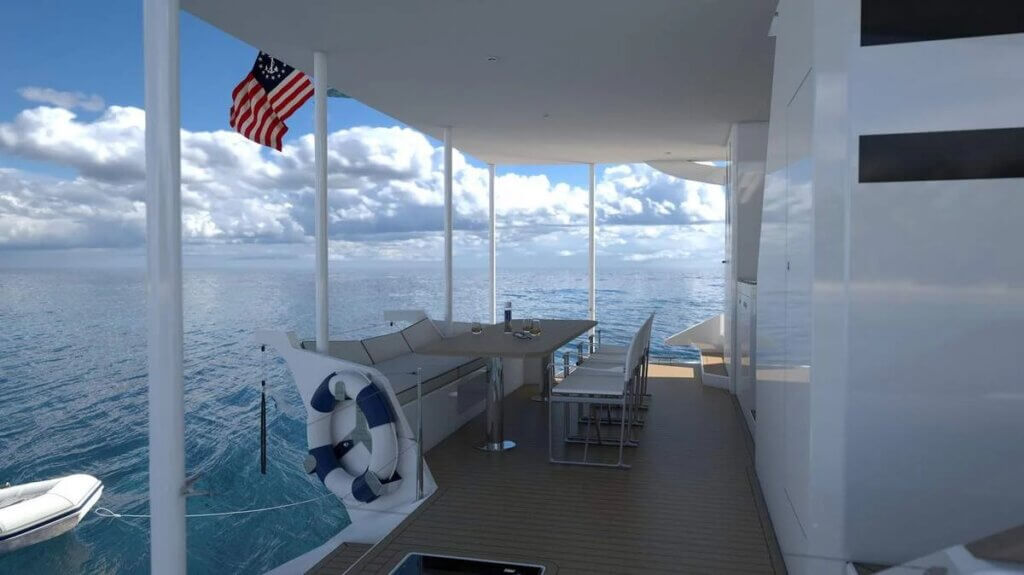 We wanted ZEN to be a real solar boat, so the yacht under construction will not be equipped with a generator and will not have a drop of fossil fuel on board," commented Julien Melo.