Built in 2018, the 107m Oceanco Black Pearl was recognized as the best groundbreaking innovative vessel with cutting-edge technology and a focus on sustainability.
The huge size of the yacht, a number of innovative technologies and systems that have proven effective on board, set Black Pearl apart from other modern boats.
As Capt. Chris Gartner points out, besides thermal energy recovery technology, advanced power management and efficient hull insulation, the yacht's most important feature is the construction of three 70m DynaRig carbon fiber masts. Inspired by the Maltese Falcon, it was created in collaboration with Falcon's professional design team.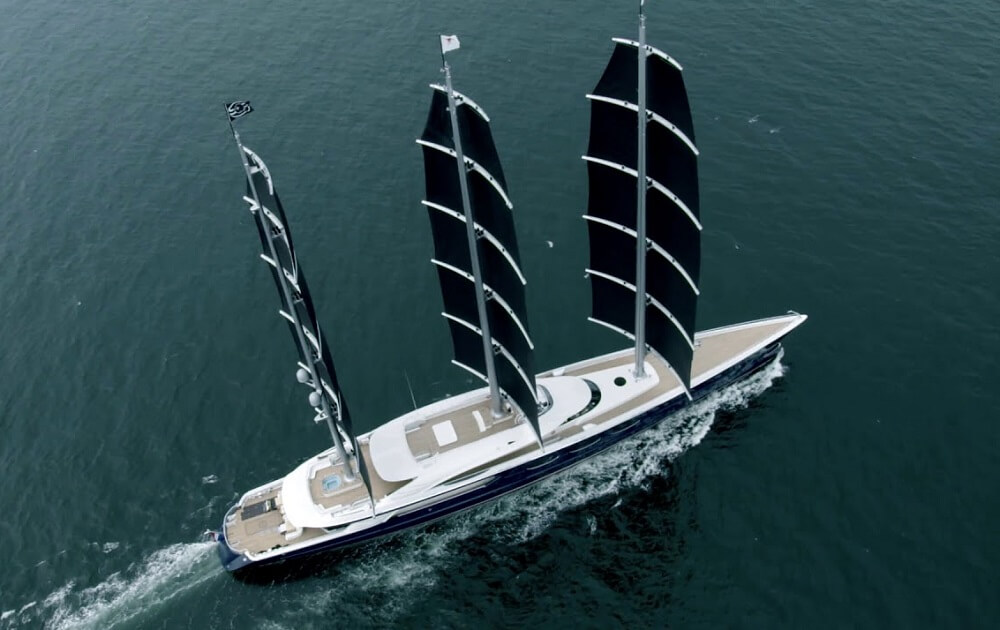 The hybrid propulsion system and the regeneration technology of the vessel under sail provide the opportunity to significantly reduce the overall percentage of carbon emissions. Gartner also added that another "cool" feature of the vessel is that it is possible to drag variable-pitch propellers through the water while sailing, which in turn generates power for on-board batteries.
Due to the fuel savings provided by the regeneration technology and the ease of use of the DyanRig, the Black Pearl has sailed extensively since its delivery – about 80% according to the captain. The appearance of the Black Pearl yacht on the world market made a splash. Because of its size, unconventional hull shape, innovative equipment, innovative energy recovery systems and all other options aimed at reducing its carbon footprint, the entire industry was stunned.
Gartner expressed his hope that Black Pearl "will inspire other owners to be sustainable and to focus on the importance of applying carbon-reducing technologies."