The novelty is a rethought, both in technical terms and in design, the Bering 65 model, which has earned a lot of positive feedback.
The Bering 72 retains the recognizable features of its predecessor, but is larger, has better autonomy and offers more comfort. According to the developers, all the comments of the owners of the Bering 65 were taken into account, thanks to which it was possible to create a vessel that is perfect for long trips with the whole family or in the company of friends.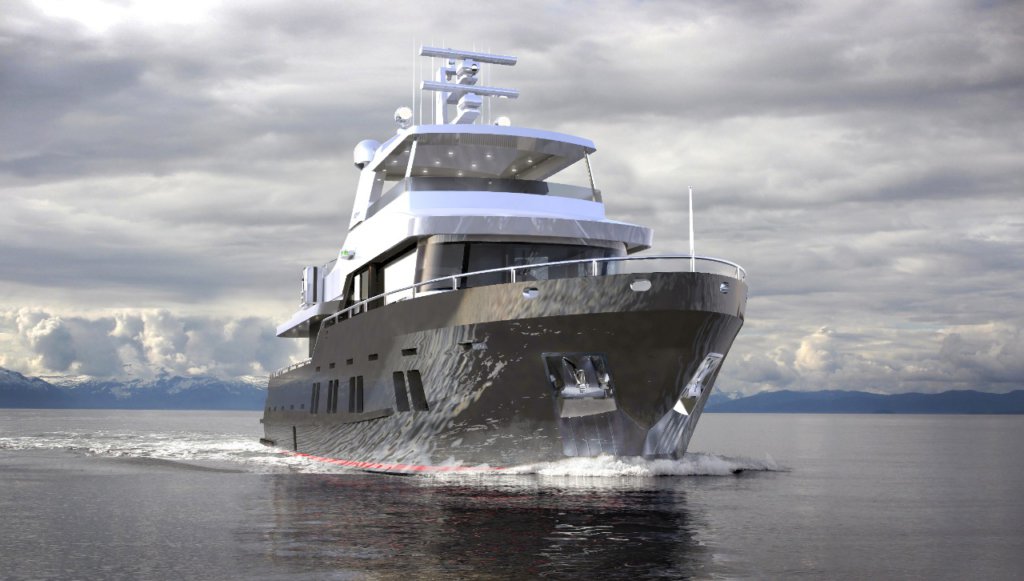 Every effort has been made to ensure that every square centimeter of all three decks is intelligently used, while ensuring maximum comfort. The main deck features a spacious saloon overlooked by a sheltered flybridge where guests can have a good time enjoying the views. Behind the flybridge is a boat deck that can accommodate one large or two small tenders and a hydraulic lift.
A well-equipped galley, visually separated from the saloon below by steps. The latter features an imposing U-shaped sofa and is intended to be the center of on-board communication, the creators expect travelers to congregate here just as friends and family congregate in the kitchen at home. Developed interior glazing means maximum natural light and beautiful views.
There is a platform for sunbathing on the tank, and there was a place for a bathing platform at the back. In other words, there is enough space on board for a long and comfortable pastime, but in general there is not enough space for noisy parties. Bering 72 is a family yacht.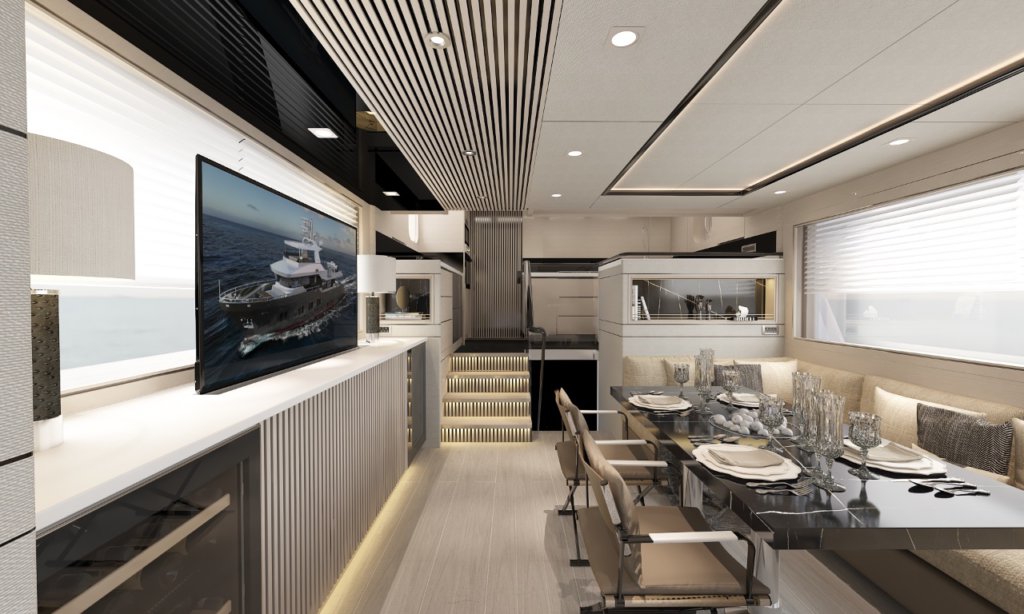 The choice of the buyer is offered several options for the layout of the lower deck to accommodate guests. The standard layout includes three guest cabins and a large full-beam owner's forward cabin. If desired, the vessel can be reconfigured to a five- or even six-cabin layout - in the latter case, a crew cabin is also added. According to the company, it is ready to consider a variety of options for redevelopment of premises.
B72 has a length of 21.9 meters and a displacement of 118 tons. The vessel is powered by two Cummins diesel engines with a capacity of 327 hp, capable of providing a maximum speed of 10 knots. If you move at a cruising speed of 8 knots, then the fuel supply of 18,200 liters is enough to cover a distance of 5,000 nautical miles. An excellent soundproofing is declared, which guarantees the absence of noise from engines in the cabins.