35 luxury villas are nearing completion at Ayia Napa Marina as part of the massive Ayia Napa Marina project.
A few days ago, the developer announced that the first inhabitants of the villas will receive the keys to them in June this year.
It is noted that the completion date of the pier Ayia Napa Marina is scheduled for the end of February 2021. The first guests will be able to visit it next spring.
Ayia Napa Marina is the only marina project in the southeast of Cyprus. It is a joint development of local entrepreneur Gerasimos Karamondanis and businessman Naguib Sawiris from Egypt, which aims to develop new technologies for the construction of premium coastal complexes.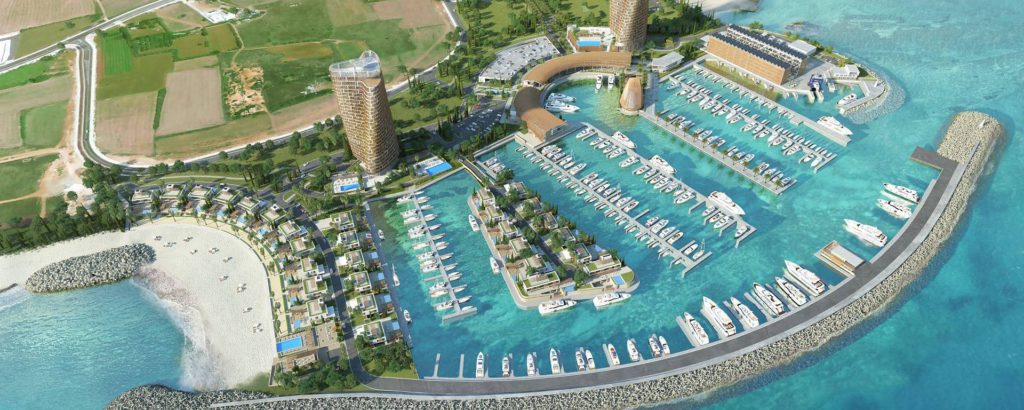 In addition to building marinas for boats and commercial properties, the project will create three complexes of luxury villas with private moorings or beach access.
All mansions are designed in the same minimalist style. When designing them, the architects gave preference to comfort, practicality and functionality. The external aesthetics of the villas are harmoniously emphasized by high-quality finishing materials and perfect lines.
The designers working on the project set themselves the goal of combining classic and innovative elements. In their opinion, historical architecture gives the mansions a special charm and charm, while modern design inspires.