Nine-time Grand Prix road racing champion, seven-time MotoGP champion Valentino Rossi decided to please himself with an exclusive gift for the New Year - the Pershing 9X Custom megayacht.
It is worth noting that this is the third vessel in the asset of the motorcycle racer since the start of his career in MotoGP. The first was a small yacht, photos of which appeared in some motorcycle magazines and glossy publications.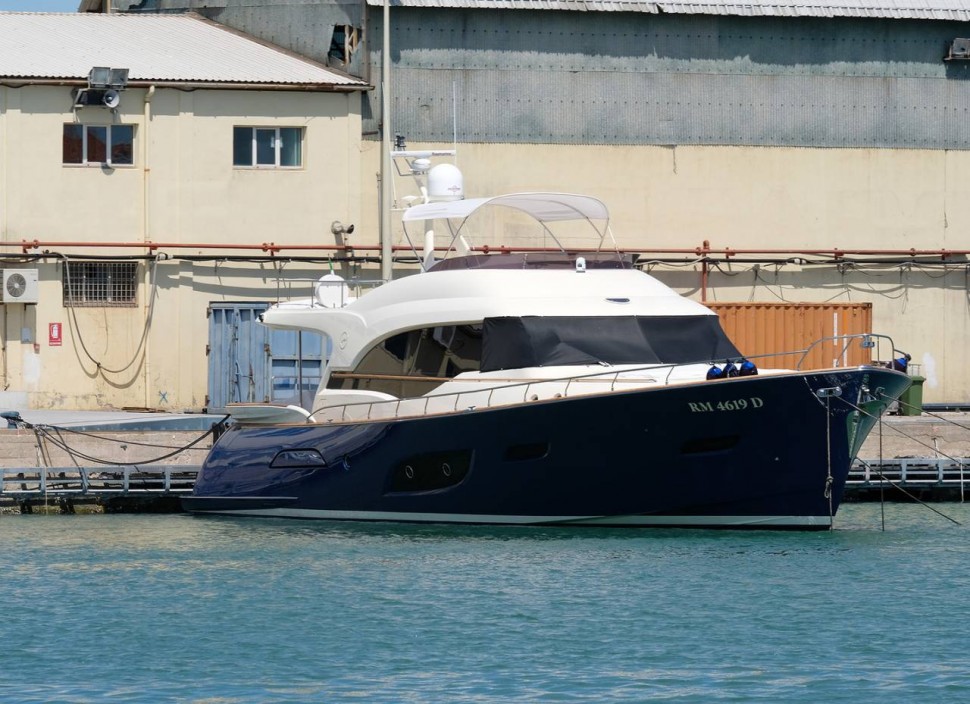 Seven years after acquiring the first boat, Rossi took on a Pershing 37 Cabin with a 350-horsepower engine, custom-made by the Italian shipyard Feretti Group Yachts. However, the athlete also put this boat up for sale.
The new yacht - Pershing 9X Custom, is made in accordance with the wishes of the customer. The cost of the ship is not exactly known. In the magazine of analogues sold since 2018, there are only 12 such yachts with a length of 30 to 50 m. According to the catalog, their price varies from 6 to 9 million euros. According to sources, the Italian racer has a 30-meter vessel.
At the request of Rossi, the yacht is made in a minimalist style, even a utilitarian design can be traced in some details. The delivery of the vessel was slightly delayed, however, the Feretti Group shipyard managed to deliver the Pershing 9X Custom to Valentino Rossi just in time for the New Year.