The Norwegian shipbuilding company Marex has developed a new motor boat Marex 330 Scandinavia.
Marex is a shipyard that is known for developing luxury motor boats with inboard motors ranging from 31 to 48 feet in length. Motor yacht Marex 330 Scandinavia was created in accordance with the Marex 375 concept model with a comfortable layout and a large, well-protected cockpit.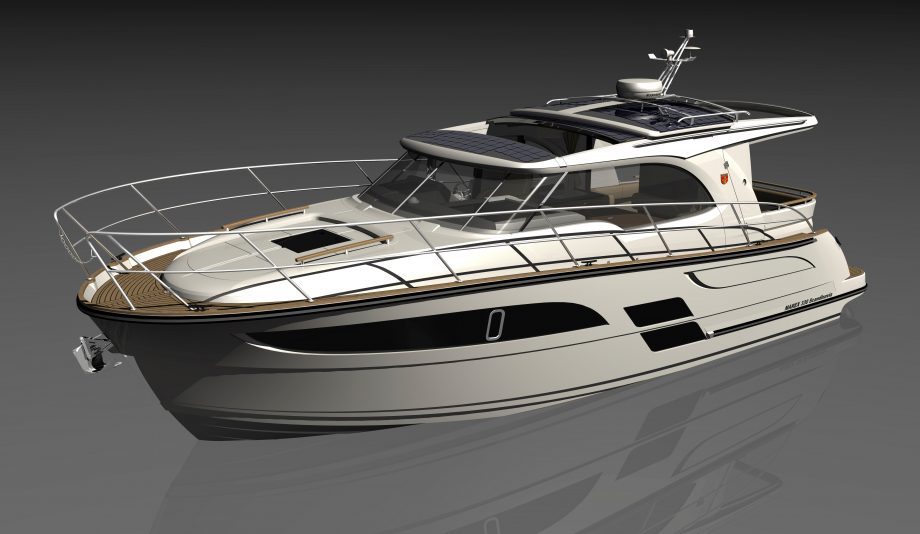 Guests have at their disposal two spacious salons - in the superstructure and in the cockpit, which are equipped with transforming dining tables. Due to the presence of sliding doors, salons can be combined into one large space.
In the bow area of the yacht there is a helmsman's place, equipped with the necessary equipment. There are four berths at the bottom of the boat. It is also possible to arrange two additional seats on the sofa in the saloon and two more in the cockpit. There is a bathroom between the cabins, and a galley behind the helmsman.
As additional options on board the yacht, you can install a split system, refrigeration equipment, storage boxes, brackets for towing water "toys", a special swimming platform. Onboard is an innovative 900W solar panel technology that provides most of the ship's electrical power needs.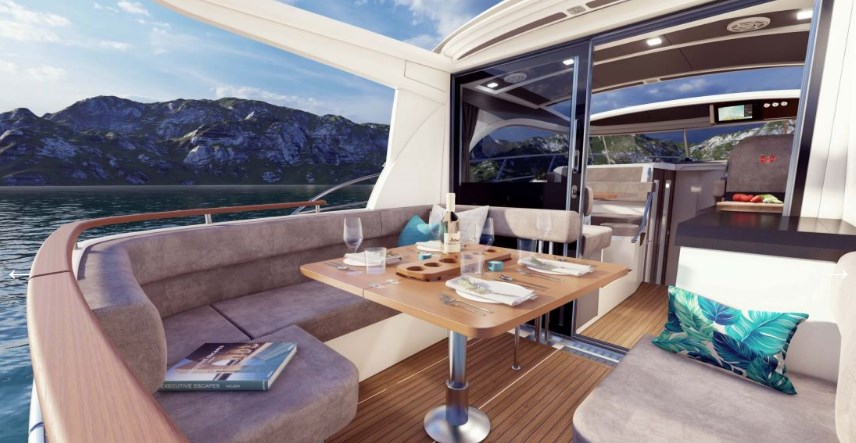 The compact motorboat Marex 330 Scandinavia is an excellent option for family vacations or weekend cruises. Like other boats of the shipyard, she is distinguished by excellent seaworthiness and high comfort.