The advertising campaign for the La Vacanza collection was filmed among the magnificent views of Italian Liguria.
Fashion house Versace has launched an advertising campaign for the La Vacanza collection, which reminds viewers of beach holidays, enjoying nature and luxurious pastime in the most beautiful places in the world. After the restrictions of the pandemic, the brand invites you to remember that life goes on and can be enjoyed to the fullest. The Versace summer collection is designed to give the feeling of a summer luxury holiday and remind you of the carefree and easy feeling of a vacation.
The collection of beachwear and accessories from La Vacanza, which is already available on the official website of the fashion house, includes swimwear, shorts, silk shirts and other beachwear for men and women, as well as a variety of accessories such as mugs, bags, silk scarves, sunglasses and towels. for the pool. All items are made in rich colors and feature bright prints of nautical and floral motifs, and all items are decorated with the Greca pattern, Versace's signature pattern of the Greek style.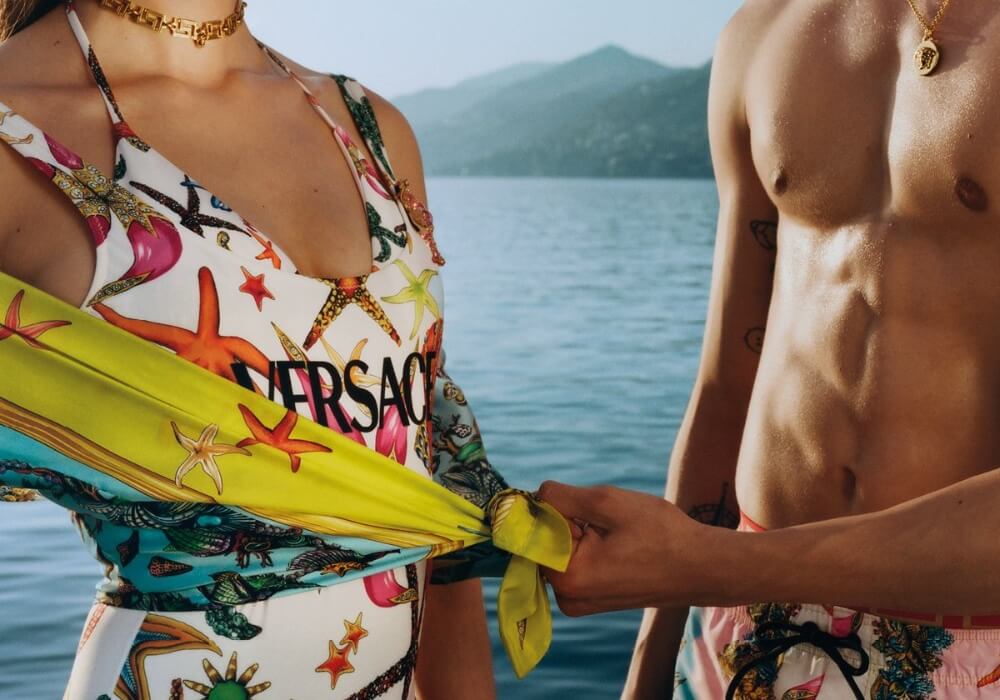 Video and photo materials for the advertising campaign were filmed in one of the most beautiful holiday destinations - Italian Liguria with its clear sea waters, blue skies and luxurious beaches. Beautiful views, in which models enjoy their summer holidays, emphasize the traditionally bright and bold aesthetic of the Versace collection. The result is an image of a glamorous dream vacation by the sea.
Donatella Versace described the La Vacanza collection as follows: "These images are about enjoying life and feeling free, they embody the summer feeling of limitless possibilities." Also, the creative director of the brand emphasized that after a long period of quarantine, people need just such a riot of colors and new experiences.