This season, famous actors were spotted wearing summer shorts and Sperry yacht topsiders.
Until a while ago, fashion and yachting shoes were two different trends, but this year the boater trend is making a comeback with the help of celebrities. Famous personalities like Deadpool Ryan Reynolds and Mr. Universe Arnold Schwarzenegger are helping bring shoes back into fashion. It is especially interesting that the current trends go beyond age and allow you to look relevant no matter how old you are, 60 years old or just 20. And this is especially nice.
How it all began
Yachting shoes, namely topsiders, were invented back in 1935 by Paul A. Sperry from New Haven, Connecticut. The idea of creating such shoes came to his mind when he saw how easily, quickly and without slipping his dog runs on ice on ice. First of all, such movement was possible due to the soft and flat sole.
The company was named Sperry Top-Siders and became popular in 1940. Yacht shoes have become as indispensable attribute of marine style as marine watches and other clothing. In the early 2000s, the fashion for shoes in this style passed and a new round of development of topsiders falls on the current years, along with the attention of young people, students who like free style and comfortable sensations.
Where can you meet topsiders now
Of course, yachts, clubs, beaches and coasts are still the best places to appear in topsiders. All places that are close to water. If your style allows you to wear yacht shoes in the office or at business meetings, it will also be very comfortable and practical.
It is very important not to wear topsiders with long socks, it will look very ugly. The only time you should not wear boat shoes is during wet autumn and cold winter. Wet shoes always look not very stylish, they will lose their charm and appearance. It is also inappropriate to wear loose style shoes with formal wear and ties.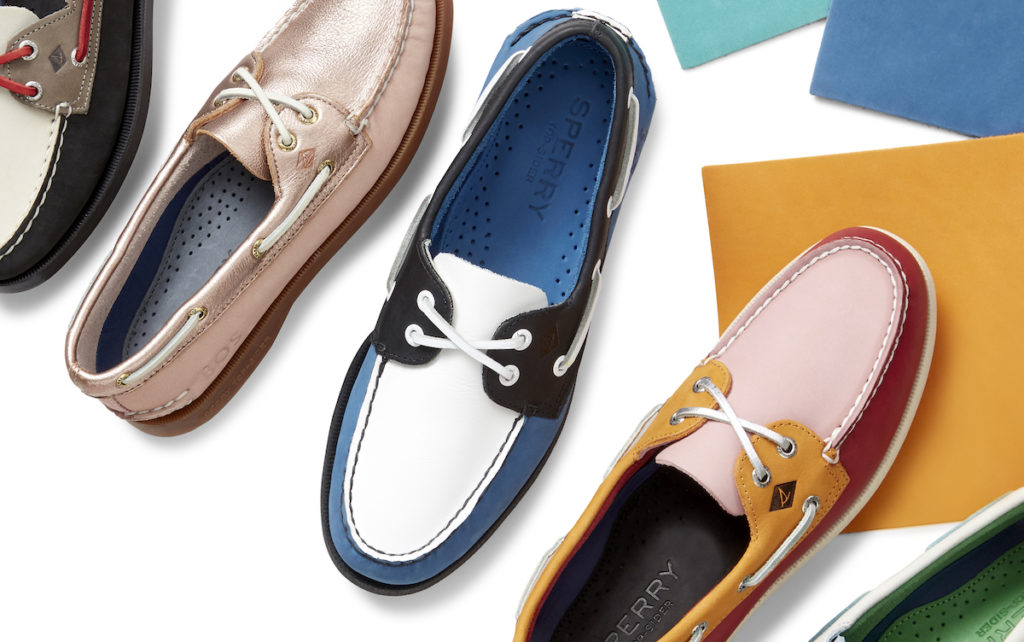 Of course, yachting shoes are one of the fashion trends of this year. Now the legendary Sperry boat shoes have become just comfortable shoes for everyday use. And it is especially accepted that if earlier such shoes were mainly produced in classic restrained colors, now you can choose bright colors to suit your taste and style.
Boat shoes have become colorful and stylish shoes for any age, time and place.