The pandemic has completely stopped the activities of large cruise ships, but small ships plan to start inviting guests on board.
While the cruise industry has been one of the hardest hit by the coronavirus pandemic and major ships are still idle, some destinations are already planning to resume routes. We are talking about cruises to Antarctica, which relatively small vessels, such as superyachts, are planning to resume in the winter.
In particular, the official ban on sailing issued by the Centers for Disease Control and Prevention applies to cruise ships capable of carrying at least 250 passengers in waters under US jurisdiction. But most ships visiting Antarctica carry fewer than 200 passengers and do not enter US waters. Companies involved in the organization of tourist expeditions to Antarctica will do everything possible to ensure that the season takes place. However, a large number of bans, including on border crossings and air travel, may hamper the implementation of their plans.
Among the ships that can go on cruises in the winter of 2020 are some of the most modern solutions. All of them are equipped for travel in the difficult climatic conditions of the Antarctic and can sail to remote parts of it without endangering passengers. At the same time, luxurious conditions and maximum comfort await guests on board.
For example, the superyacht Scenic Eclipse carries around 200 guests on Antarctica and Arctic cruises in 114 suites of at least 32 square meters, each with a balcony. Two huge suites with an area of 195 sq.m. are equipped with dressing rooms, as well as a bathroom with sea views. In addition, guests have access to swimming pools, a spa, a yoga studio, restaurants, as well as a compact submarine and a helicopter for travel.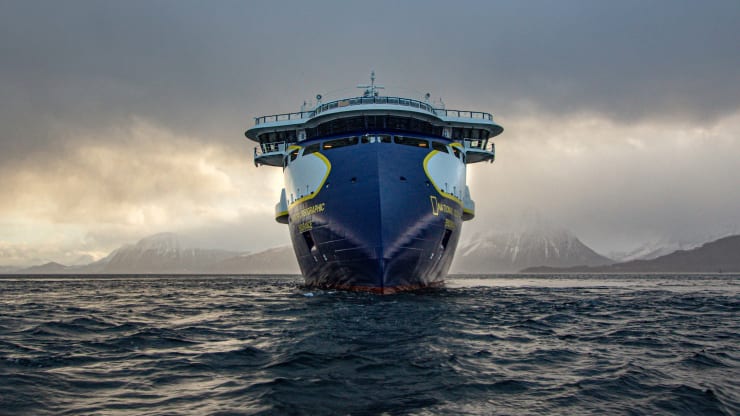 Not only does The Endurance cruise ship have the highest ice rating for a passenger vessel, but it is equipped with the latest equipment, including hydrophones to hear sound underwater and a remotely controlled vehicle that can explore and capture footage hundreds of meters below sea level. seas. The interior of the ship is also impressive. There are luxurious rooms with balconies, a winter garden, saunas with windows, viewing platforms and much more.