The new yacht will have a cruising range of more than 6,000 nautical miles.

M51 concepts unveiled the new 78-meter exploration yacht 船 (He). The vessel's design is inspired by the wooden sailing ships of Chinese explorer Zheng He.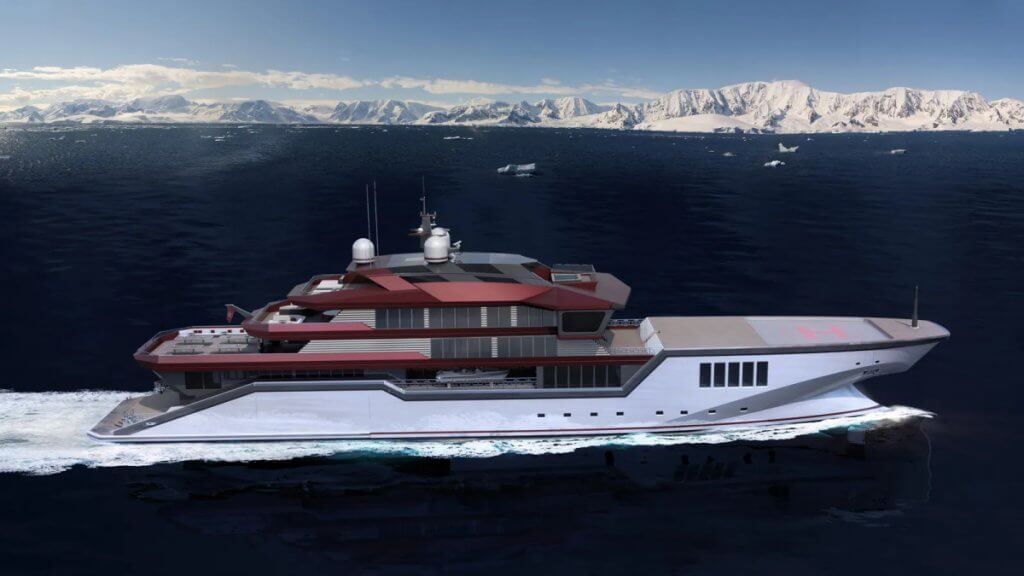 The Explorer will get a steel hull, aluminum superstructure, and a 13.8-meter beam and 3.8-meter draft. "He" will also feature subtle designs from traditional architecture. The yacht's design will echo Chinese temples, giving it a unique look.
The interiors of "He" will be minimalist, with monochrome fabrics, carved wood, and subtle colors. Up to twelve guests can be accommodated in the ship's eight staterooms.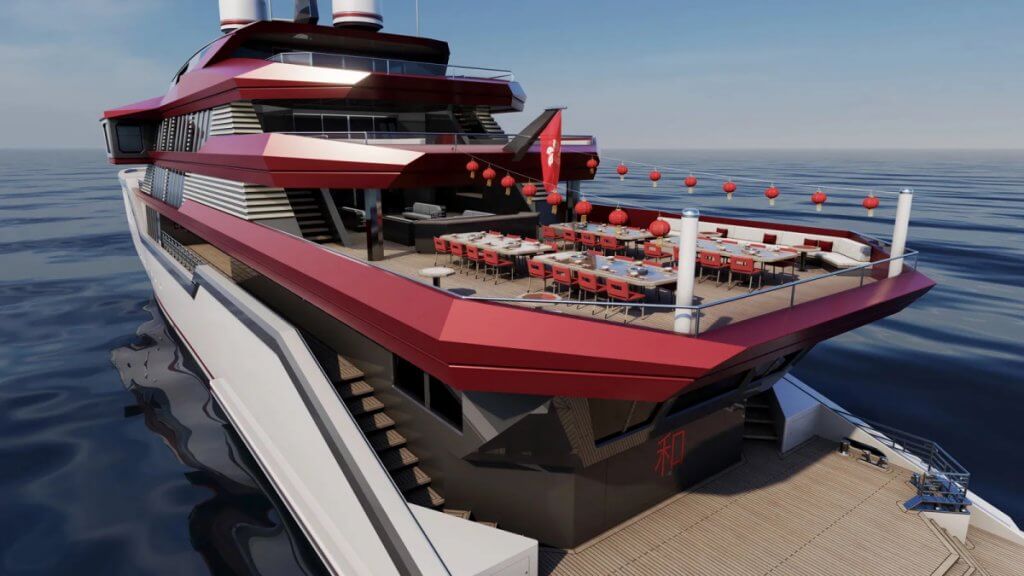 On the upper deck of the explorer yacht, there will be a common entertainment area for 32 people. The open space will create a "dragon gate" effect. Inside there will be a mahjong and a karaoke bar.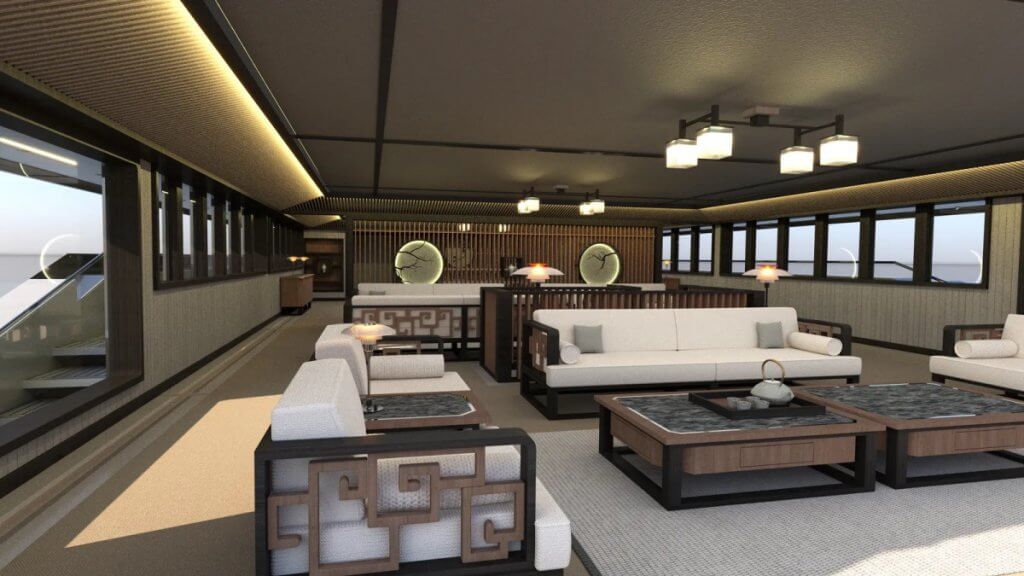 The forward part of the deck, which will be connected to the main deck through a closed glass passage, will include a dining area, as well as an aft lounge area and a helipad. The Explorer will also feature an enclosed sun deck with a jacuzzi under a glass ceiling.