Japanese developer of diesel engines Yanmar presented a prototype version of a pleasure boat with a hydrogen-powered engine.
Last year, Yanmar management announced that it was considering building a hydrogen fuel cell powertrain from Toyota's Mirai technology line. And now a prototype passenger boat is undergoing demonstration tests on the water off the coast of Kunisaki in Oita, Japan.
As a leader in the development of highly reliable powertrains, Yanmar was one of the first manufacturers to comply with environmental regulations in the development of dual-fuel outboard motors. Looking to the future, the company has created a power plant that consists of hydrogen fuel cell modules from the Toyota MIRAI hybrid car.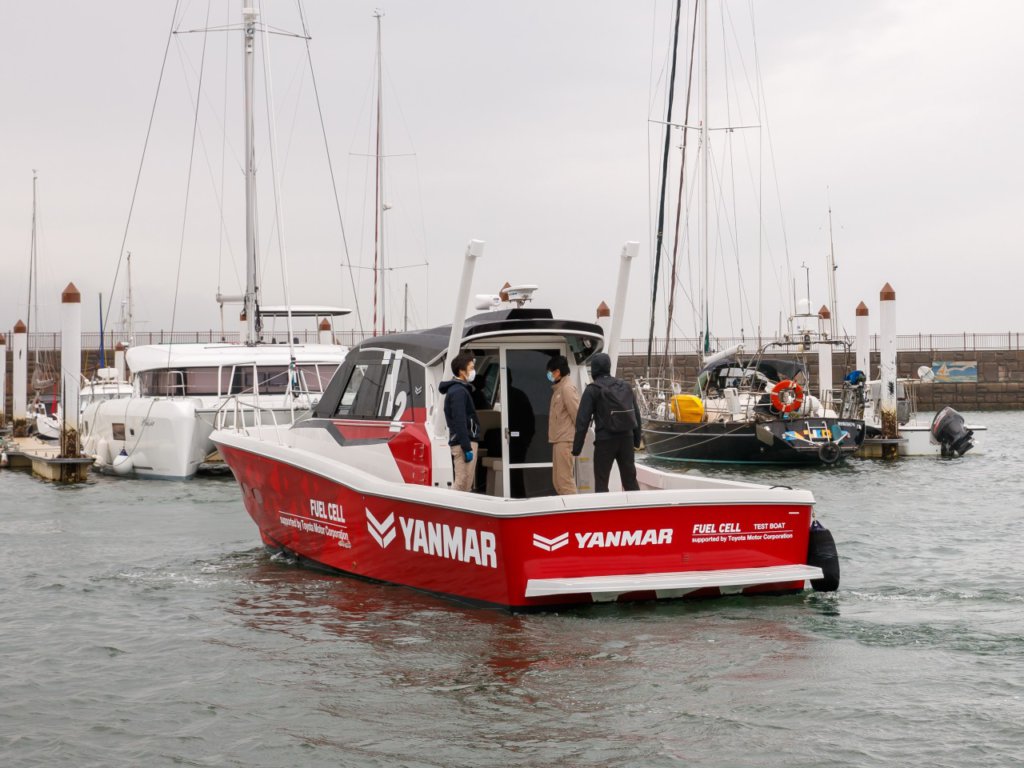 Yanmar has equipped a 12.39-meter EX38A FC pleasure boat with a capacity of up to 12 passengers with the installation. The developer replaced the 6CXBS-GT motor in the prototype with an electrical installation with a power of 250 kW. At the same time, the fuel cell with a polymer membrane is represented by two modules with 8 hydrogen tanks on board.
Apparently, the decision to create such a system with hydrogen cells was dictated by the "Green Growth Strategy for Carbon Neutrality by 2050" developed by the government. This program involves the development of energy sources that reduce the negative impact on the environment, including for boats operating on carbon-free fuel.
It is noted that the EX38A FC is the first boat that meets the safety requirements for ships with hydrogen fuel cells, which are put forward by government departments of land, infrastructure, transport and tourism.
The Japanese manufacturer plans to scale up its fuel cell installation by connecting multiple units. And by 2025, the company intends to equip larger vessels with the system.