Portuguese architect Pedro Ramalho, when developing conceptual versions of an energy-independent yacht, proposed using sailing and solar energy to propel the vessel, thereby completely eliminating the use of expensive, polluting engines.
The 17-meter concept, called P1, is a convertible yacht that, depending on weather conditions, will be able to use the most suitable source of energy for movement - wind or sun.
The P1 has a retractable mast, keel and rudder which, when folded, transforms the yacht into a boat powered by photovoltaic panels. With the elements extended, the yacht is a full-fledged sailing vessel.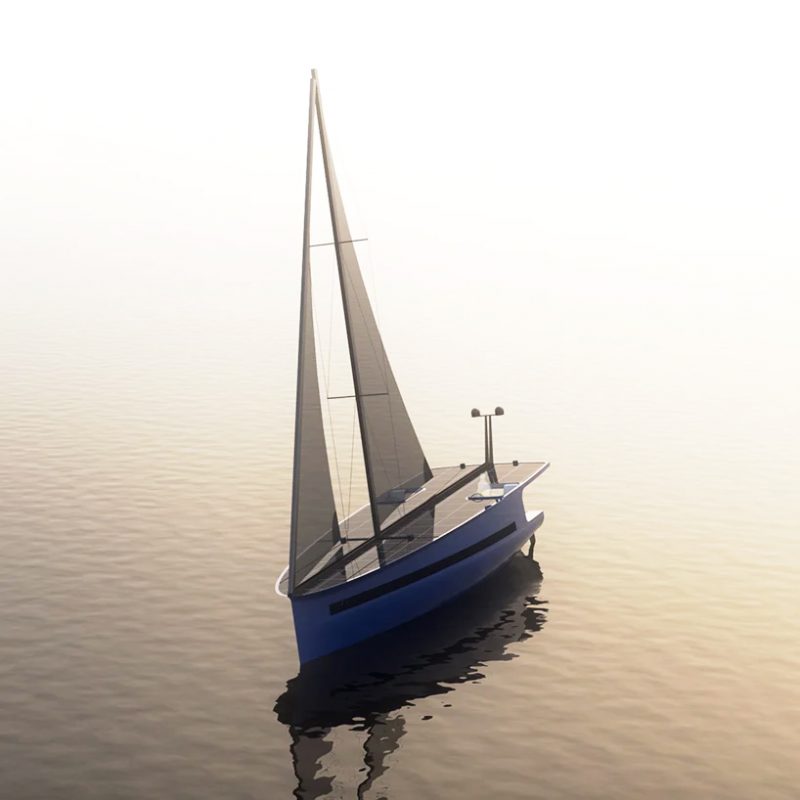 According to the author, the P1 concept is aimed at opening up new possibilities and methods of traveling around the world. Installation of 60 sq. m of solar panels is capable of producing up to 15 kW / h, thereby powering the electric motor and charging the batteries.
Since the sun is not a constant source of power, it is limited to daylight hours and clear weather, the design of the yacht provides for the technology of a sailing vessel. Mainsail and staysail raising are fully automated, allowing the P1 to sail long distances like a traditional sailing yacht.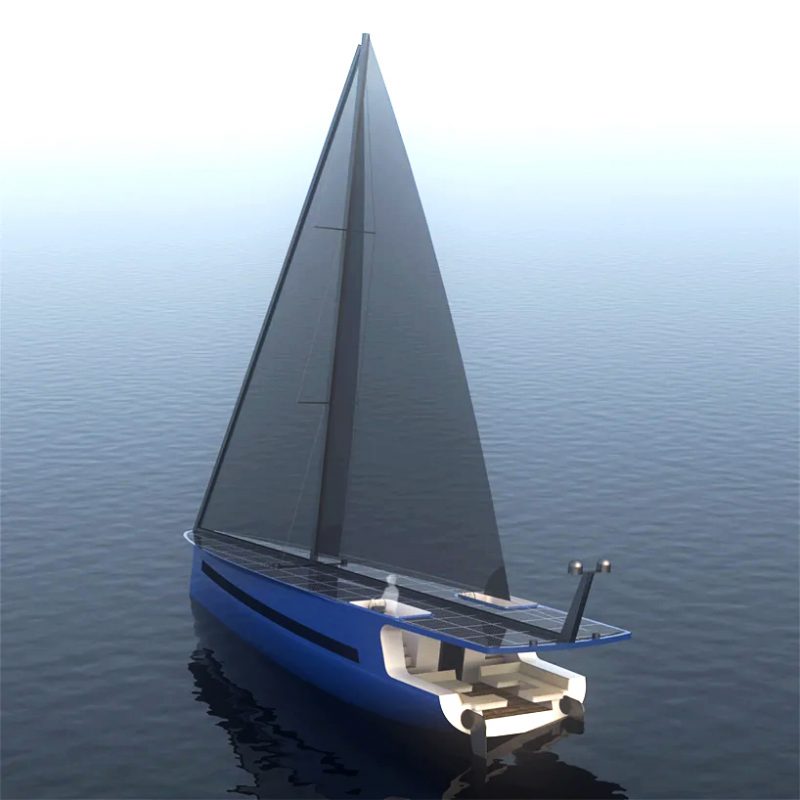 Inside the boat has three cabins and a spacious salon in the center. The yacht is also equipped with a lifeboat, which, when attached, serves as a continuation of the deck.