The bright blue "beauty" was delivered to the legendary quarterback at the local St. Petersburg marina.
One of the most popular American football players, Tom Brady, has acquired a 12-meter yacht of the most modern construction and design. The yacht was delivered to the athlete in early December at the local marina in St. Petersburg, Florida.
The luxurious yacht, which is estimated at several million dollars (the exact purchase price, of course, is not called), immediately attracts attention with its smoothly outlined swift silhouette and bright blue hull color. It has an individual design and the most modern technical characteristics.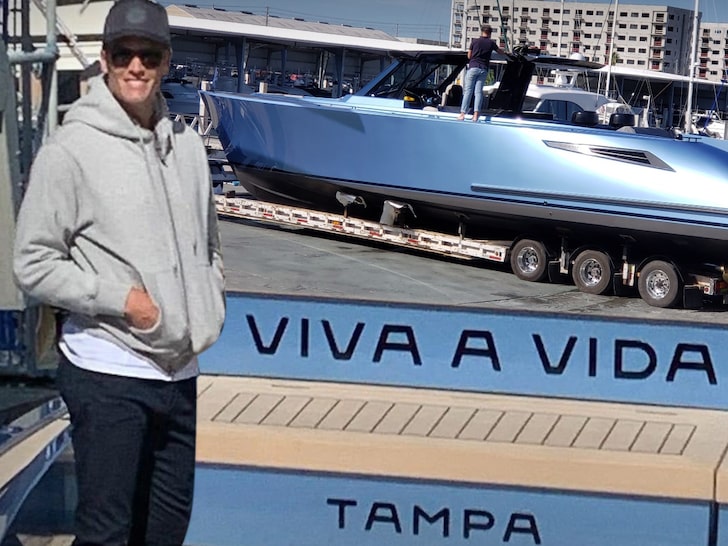 The boat was named Viva a Vida. This name is most likely not chosen by chance, because this is the name of the environmental project of the famous model Gisele Bundchen, the quarterback's wife, in which it is planned to plant more than 200,000 trees in the Amazon rainforest. So in such an unusual way, the athlete expressed support for the initiative of his other half.
At the start of the 2020 athletic season, Tom Brady signed a two-year, $50 million contract with the Tampa Bay Buccaneers football team. It is also reported that his company, TB12, was among the businesses that received a $960,000 business support loan from the government.
Photo of Tom Brady and Gisele Bundchen - Depositphotos.com.