Malibu Boats has introduced a more compact version of the M240 premium tugboat, the Malibu M220, with a length of 6.83 m.
According to Jack Springer, CEO of Malibu Boats, the demand for the M240 was simply overwhelming, so the management decided to develop a more compact version that fully corresponds to the level of the Malibu Boats M-series.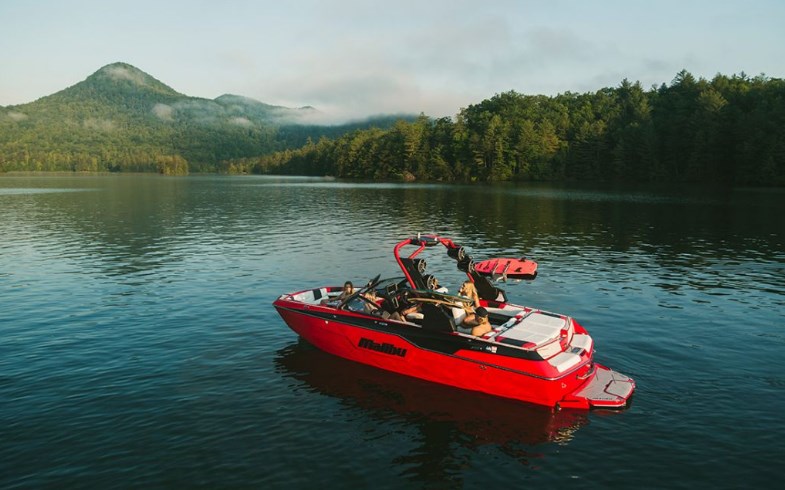 The boat received an M-Line hull with high freeboards, which allow you to place more cargo or ballast on board. The ballast system consists of Plug 'n' Play and Quad Hard Tank features with eMLS high speed pumps to quickly fill or drain water. This makes it possible to prepare the boat for surfing much faster. The engineers also equipped the tugboat with three proprietary wave tuning systems: Surf Gate, Power Wedge III and Surf Band.
The Malibu M220 has been upgraded with an updated mOS-powered touchpad that allows you to control all of the boat's systems, from lighting to front and rear view cameras. A 12-inch center monitor displays all the main digital switches and gauges, while a left-shifted 7-inch screen allows you to make additional settings.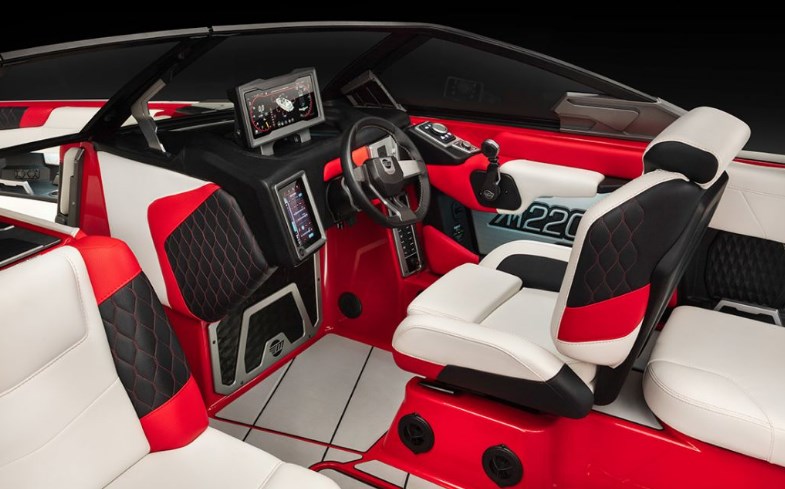 The boat is powered by a Malibu Monsoon M6Di direct injection engine with a capacity of 430 hp, which is considered the most economical, quietest and most productive engine in its class.