The yacht is capable of crossing the Atlantic without using fuel.
London-based coquine![design] by Christian Lake has unveiled the concept of the 100m sailing yacht Crystal. Lake has previously worked with Ken Freivoch, designer of the Maltese Falcon, and also created the concept for the 106.7m Black Pearl.
This week the concept sailboat Crystal was officially presented - with a three-masted DynaRig sail system, which was used on the previous two models.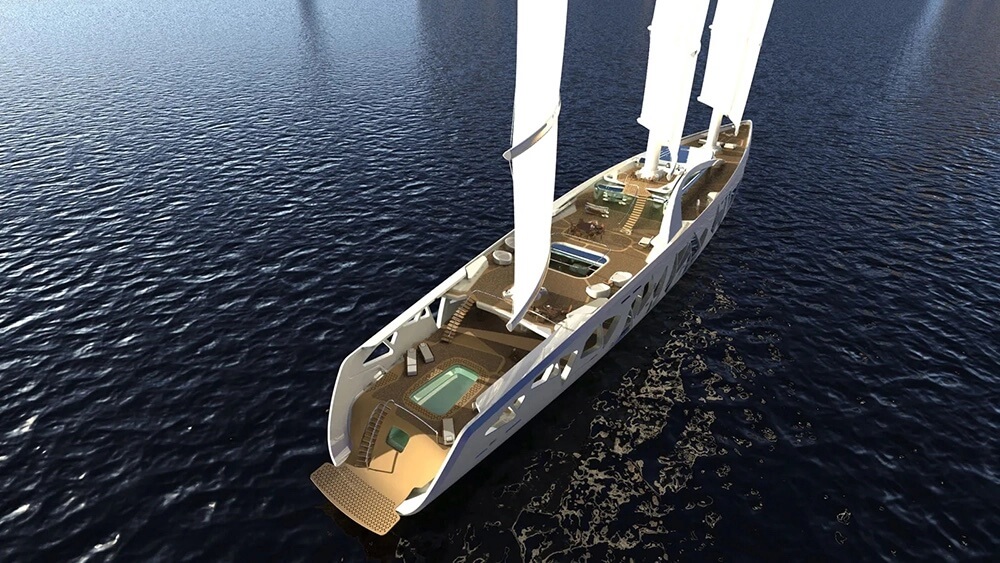 Crystal has characteristics similar to Black Pearl. However, its indisputable advantage is its environmental performance. The sailboat is able to cross the Atlantic without using fuel.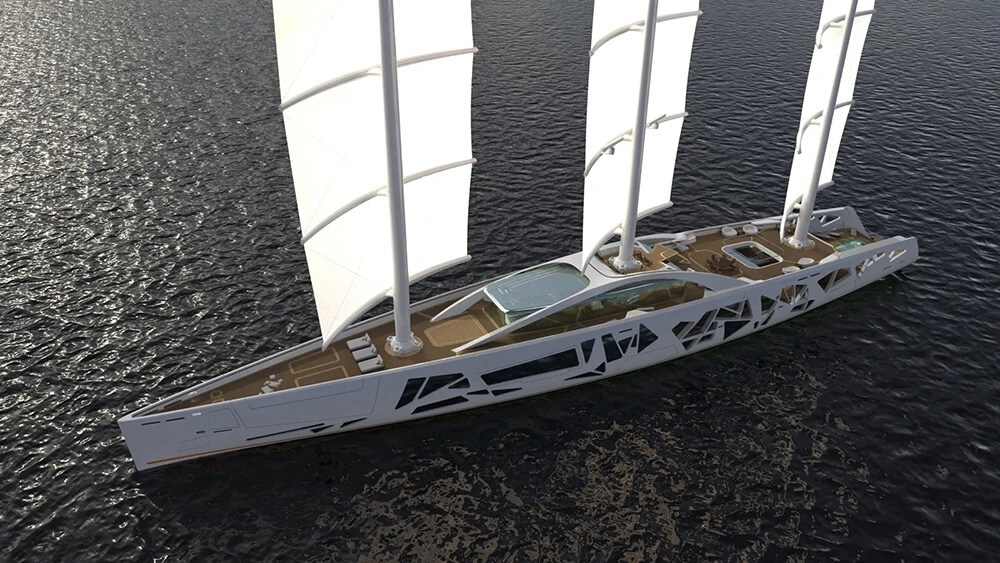 The interiors of the yacht were designed by Alexander Tiriat. The ship can take on board 12 guests. Crystal includes a spacious beach club, gym, space for tenders and sea toys, as well as a large pool with seating area and wine cellar. The owner's cabin has fold-down balconies.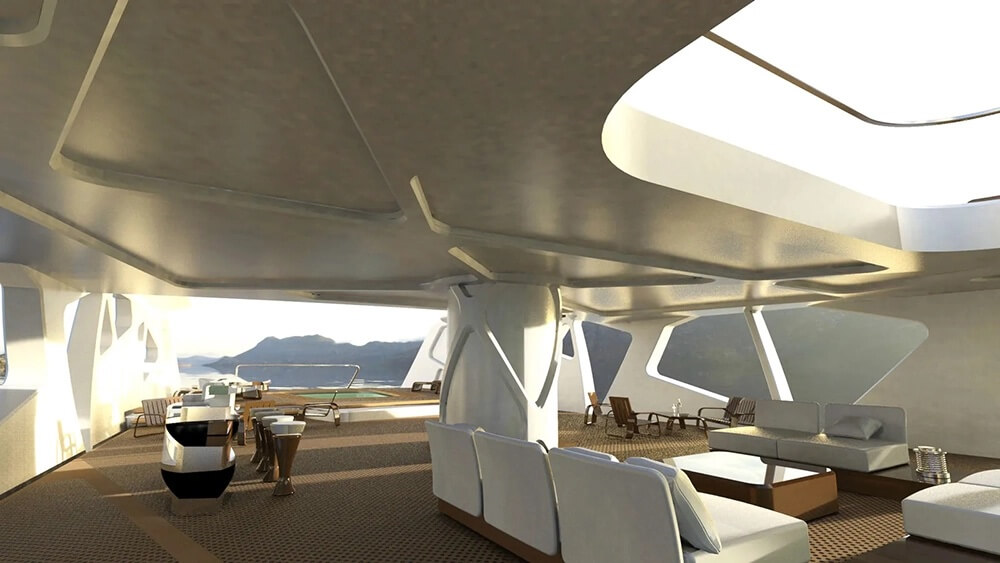 The designers have created the interior and exterior spaces of the yacht to take advantage of natural light and shadows. The traditional arches and curves in the ship's exterior have been replaced by more distinct geometric shapes that run the length of the yacht.