Italian designer Pierpaolo Lazzarini presented a concept model of the 25-meter Pagurus catamaran, which requires only water and sun to function properly.
According to the designer's idea, the ship will be able to move both on water and on land. At the same time, on the shore, an amphibious catamaran is capable of reaching a maximum speed of 30 km / h.
The catamaran is driven by two propellers at the stern, which are paired with two diesel engines with a capacity of 890 hp. With their help, the ship can reach speeds of 24 knots. On top of the catamaran are solar panels.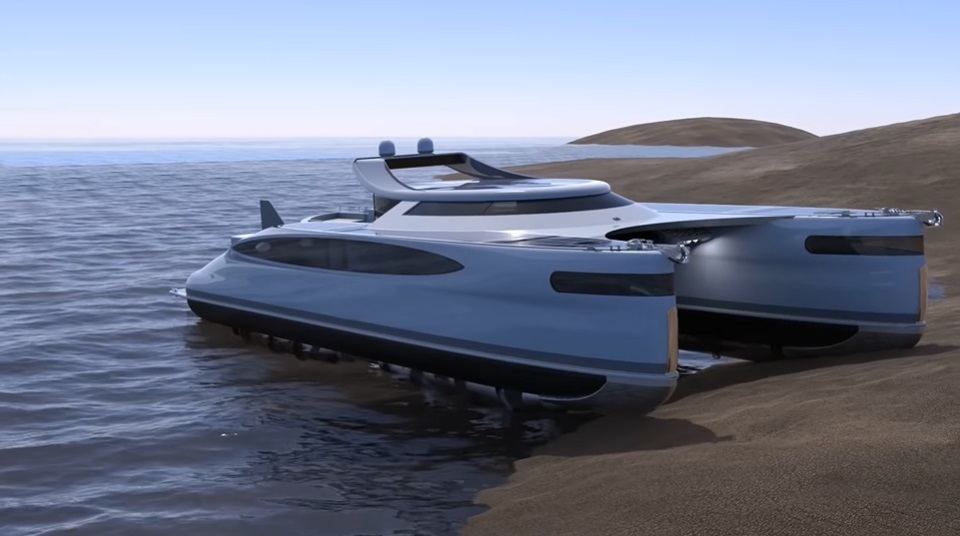 The interior space is divided into two side buildings, connected by a small bridge. Each of the buildings has a bedroom, kitchen and bathroom. The catamaran can accommodate up to 8 passengers and 4 crew members.
A pair of special steel cylinders are installed in the underwater part of the vessel, which generate energy by rubbing against the water. Due to this energy, the Pagurus batteries are charged.
According to the developer of the catamaran, the vessel can be built to order for $29.5 million.