The famous Italian shipyard presented 12 developments at once, designed to fill the empty niches of the modern market.
The new range includes vessels designed for a variety of purposes, from relatively small high-speed solutions to multi-meter explorers capable of covering thousands of miles. The main thing that unites all these creations is that when they were created, the main emphasis was on luxury. According to Dynamiq, the new lineup was created to fill an empty market niche that other boat builders have bypassed.
The vessels, which took about 3 years to develop, have a length of 27 to 50 meters. They are divided into three series including the GTT (Grand Turismo Transatlantic), the Global series and entry-level sports yachts GTM 90 (Gran Tourismo Mediterraneo). A distinctive feature of the top models of the line is the use of a hybrid power plant. When developing the contours of these vessels, the developers actively used time-tested developments and ideas, which means high seaworthiness.
The GTT series is represented by 4 models, from 35 to 50 meters long. Made of aluminum and equipped with the latest V-12 MAN engines, they are capable of speeds up to 23 knots. A distinctive feature of these vessels are spacious open decks for the best outdoor recreation. Their cost will range from 10 to 30 million dollars.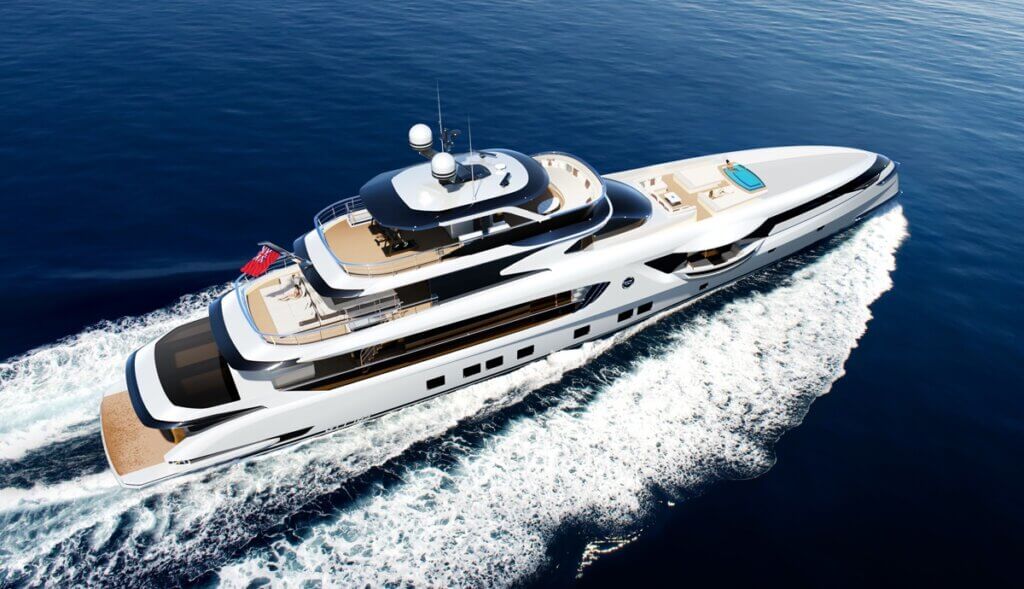 The Global series is steel hulls and a relatively modest power plant that does not allow high speeds, but is quiet and economical. The flagship of the series will be the $33 million 50m G500 capable of covering some 4,500 miles at speeds up to 16 knots.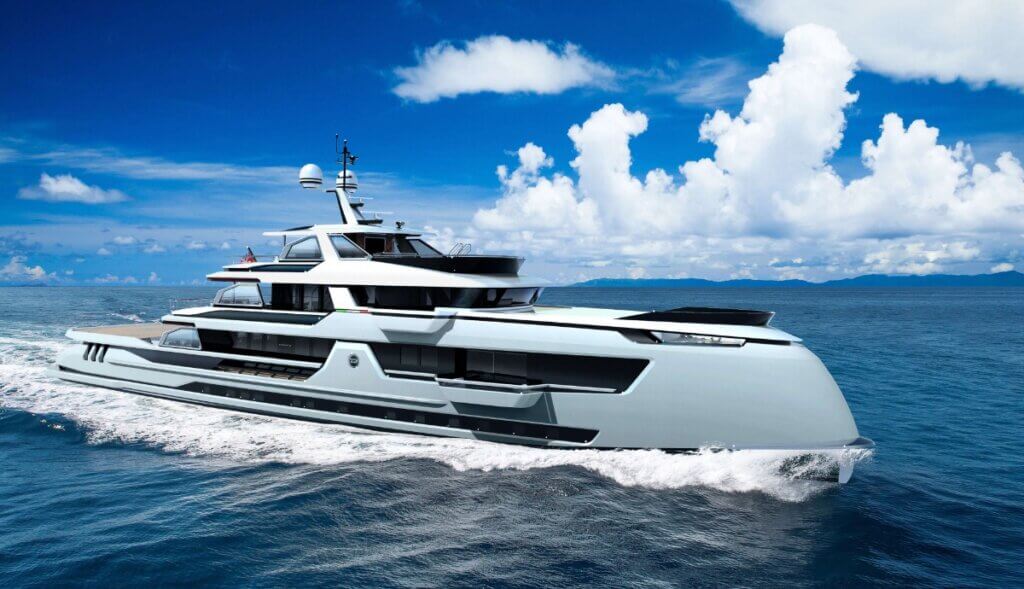 As for the GTM 90, all these are small, but high-speed vessels, outwardly resembling supercars, capable of accelerating up to 30 knots. With a length of only 27 meters, they are nevertheless able to offer a high level of comfort on board. The top-of-the-line Beach Club has a two-level aft beach club with a large foldable swim platform.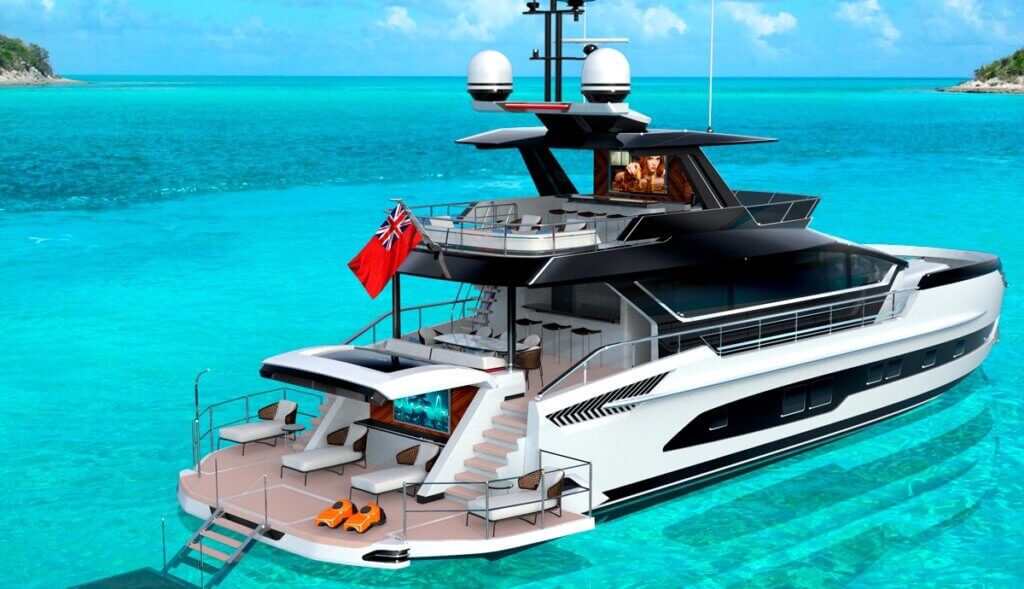 According to founder Sergey Dobroserdov, his company fills a gap left by large shipyards who prefer to build larger solutions. At the same time, Dynamiq offers "the highest standards of quality finishes and advanced technologies to achieve the highest performance."
At the same time, it is also known that the company is now working on another "secret line", which will be presented during the upcoming Monaco Yacht Show 2021 in September. No details have been disclosed yet.