French company Beneteau, which produces French motor yachts, has announced a new addition to its catalogue.
Two yachts of 8.27 meters each, equipped with an outboard motor, Flyer 9 SUNdeck and Flyer 9 SPACEdeck, are ready for sailing. As explained by the company, the current line is a perfect reflection of the innovative range of day cruisers.
Yachts have something in common with past generations, as they left the optimal performance, eliminating past shortcomings and improving proven positive aspects. New boats are more comfortable, they provide maximum pleasure from sea trips. Both versions have Suzuki motors 250 hp everyone.
The left side is equipped with a folding platform, which can be called the main advantage of this model. It contributes to the expansion of the cockpit, and the dining area covers a magnificent view of the surrounding water surface. It is worth noting that the manufacturer has previously paid attention to space optimization.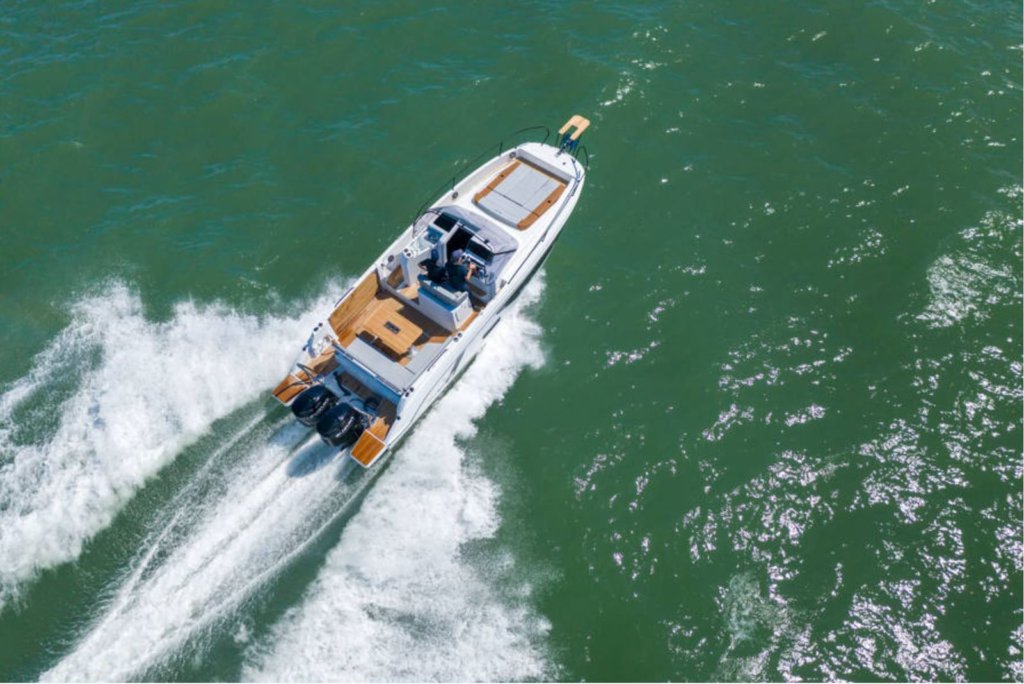 The SUNdeck version has a spacious lounger, sunbathers will appreciate it. And fans of fishing will love the bow of the SPACEdeck. There is a lot of space, and for safety, the sides are raised as high as possible, and the gunwale is as wide as possible. The modification also offers a fishing station and rod holders.