The magnificent creation of the design company Strand Craf proves with its existence that even a jet ski can be a luxury item.
The Strand Craft studio, founded in 2003, has already become famous for a number of unique boat projects that stand out for their attractive design, excellent technical characteristics and built using the latest materials. What is the project of the high-speed Strand Craft 122 Super Yacht, developed in collaboration with the Swedish studio Gray Design, worth. This luxurious 38-meter boat has a swift design and is capable of reaching speeds of 55 miles, thanks to engines with a total power of 14,000 hp.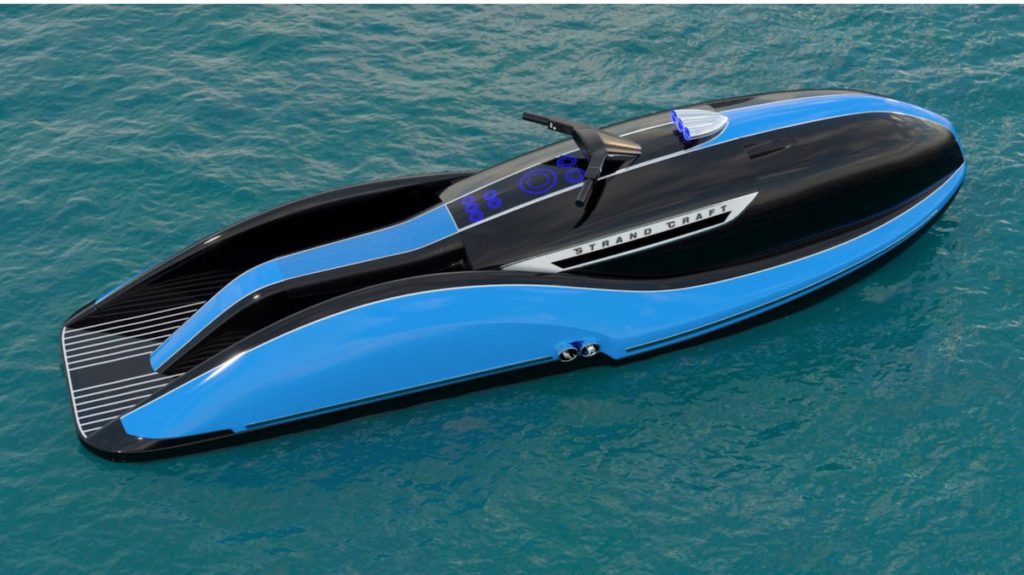 The V8 Wet Rod Jet Ski, personally designed by founder Kurt Strand, is another great example of Strand Craft's potential. Work on the creation of a unique aquabike began in 2014. It was decided to completely move away from the usual design approaches, as a result of which something resembling a bullet appeared.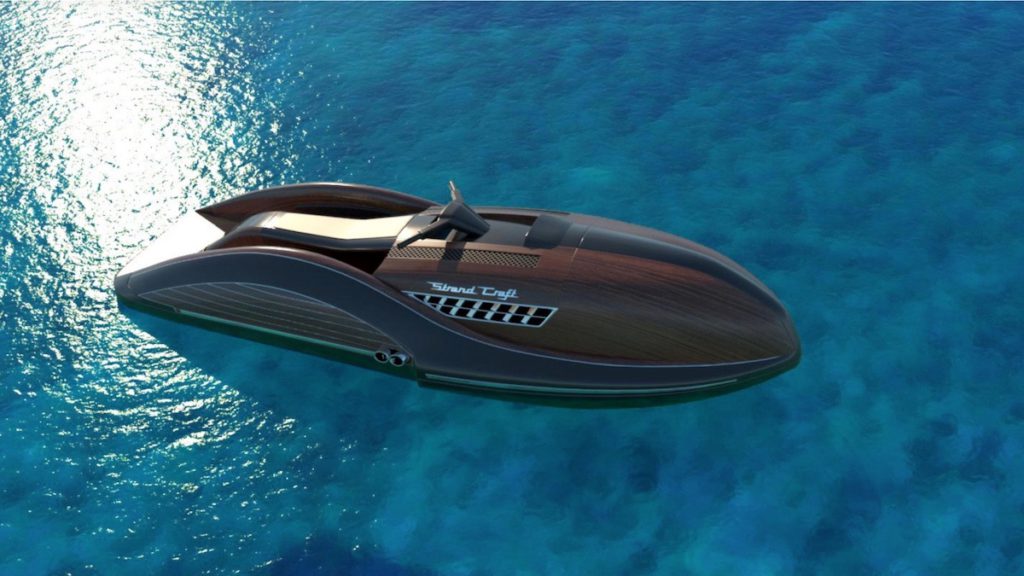 The jet ski is 5 meters long and weighs 567 kg. It is powered by a 6.2-liter 8-cylinder water-jet engine, thanks to which the vessel is capable of speeds of 56 knots. Despite the rather large size, Wet Rod is designed exclusively for one passenger. Among the unusual features of the vessel is a 15-inch touch screen.
The cost of a jet ski in the basic configuration is $ 79,000. At the same time, all kinds of additional options are available to the buyer, making a unique purchase even more luxurious. This is a teak deck, gold inserts, an underwater camera, a GPS navigator, a comfort seat, a special trailer for transportation, etc. If desired, you can order your own version of the hull coloring. However, the jet ski is not yet available for purchase. Sales are expected to start next year after the boat is shown at the Miami Boat Show. Then all the technical details will become known.