The British manufacturer transferred the interior of a luxury car to the yacht Contest 59 CS
Luxury cars and luxury ships sometimes successfully accompany and complement each other. And the British brand Bentley once again reminded of itself, not wanting to lag behind Rolls-Royce and its recently introduced luxury Rolls-Royce Boat Tailinspired by classic boats.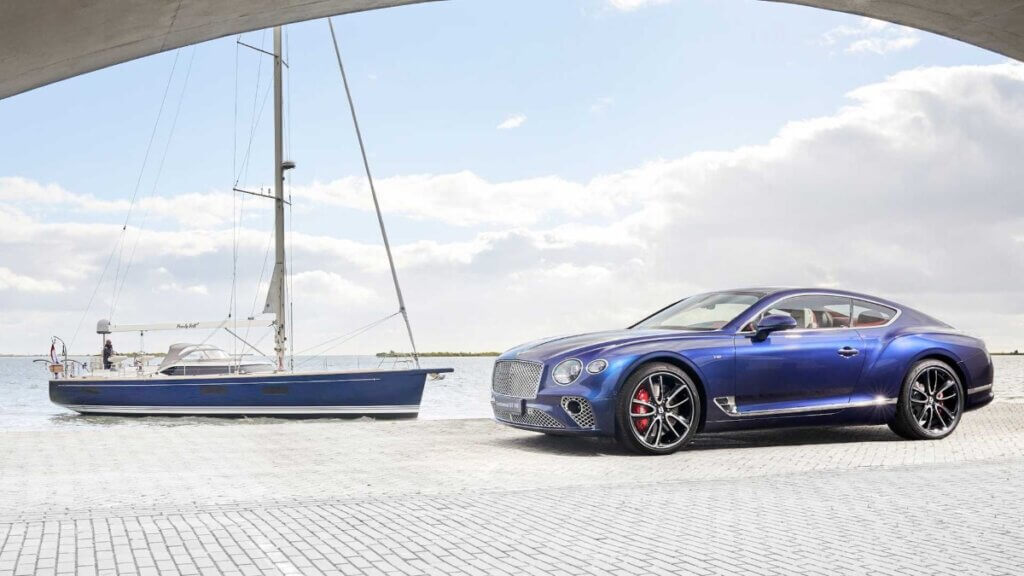 The automaker has gone further than its main competitor and announced a collaboration with Danish premium yacht manufacturer Contest Yachts to create an exclusive sailboat interior that will perfectly complement the interior of the Bentley Continental GT V8.
The Bentley Design Services designers have done an amazing job of recreating the eclectic interior of the car inside the boat. In particular, red Hotspur leather was used and diamond stitching, requiring 712 stitches for each diamond. The 18-meter Contest 59 CS chosen for the experiment also received a light-toned wood finish that matches perfectly with the veneer on the dashboard, door panels and center console of the Bentley Continental GT.
In fact, both interiors were made of indistinguishable materials. From the outside, the sailboat also matches the luxury car - its noble dark blue hull complements the car's paintwork in light sapphire.
For the automotive brand, this is not the first experience in this direction. In 2017, together with Princess Yachts, the company carried over the style of the yacht to its own car, the Continental GT Convertible Galene Edition.
Today there is no doubt that in the near future we will see many examples of exciting cooperation between boat builders and luxury cars, as we have seen with Aston Martin, Mercedes and Rolls-Royce.