Meet a yacht with "restrained flair and unrestrained performance".
Istanbul-based yard Turquoise Yachts has unveiled a new concept, the 61m Echo.
The Echo features a modern profile with recognizable tapering aft decks, as well as a distinctive inverted bow and extended glazing.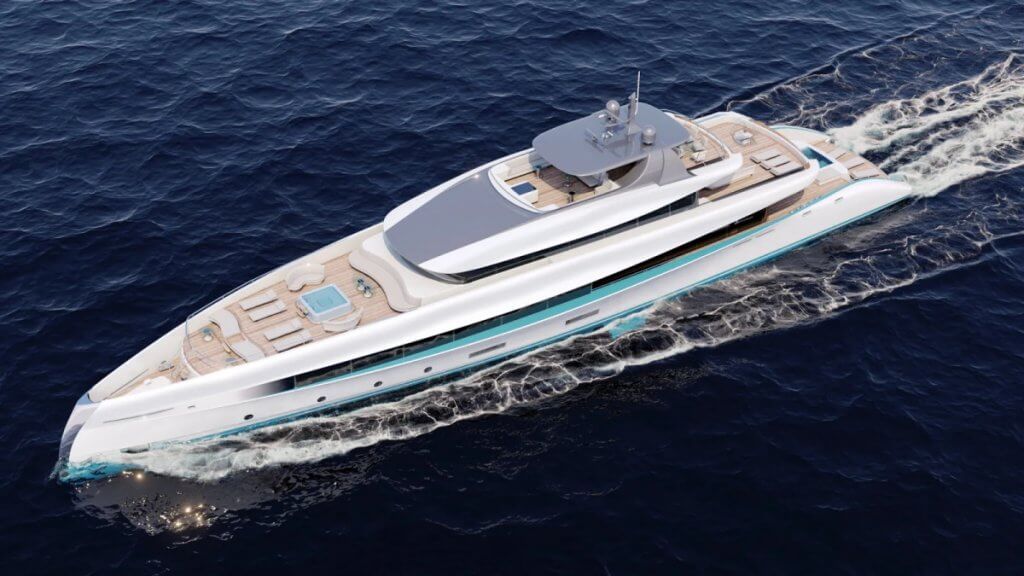 Turquoise Yachts described the concept, which was the result of a first collaboration with ER Yacht Design, as a yacht with "restrained flair and unbridled performance".
Echo can accommodate up to 12 guests in six staterooms on the main deck. The master cabin occupies almost the entire upper deck, which is glazed almost to the full height of the vessel. An additional seven cabins are intended for 14 crew members.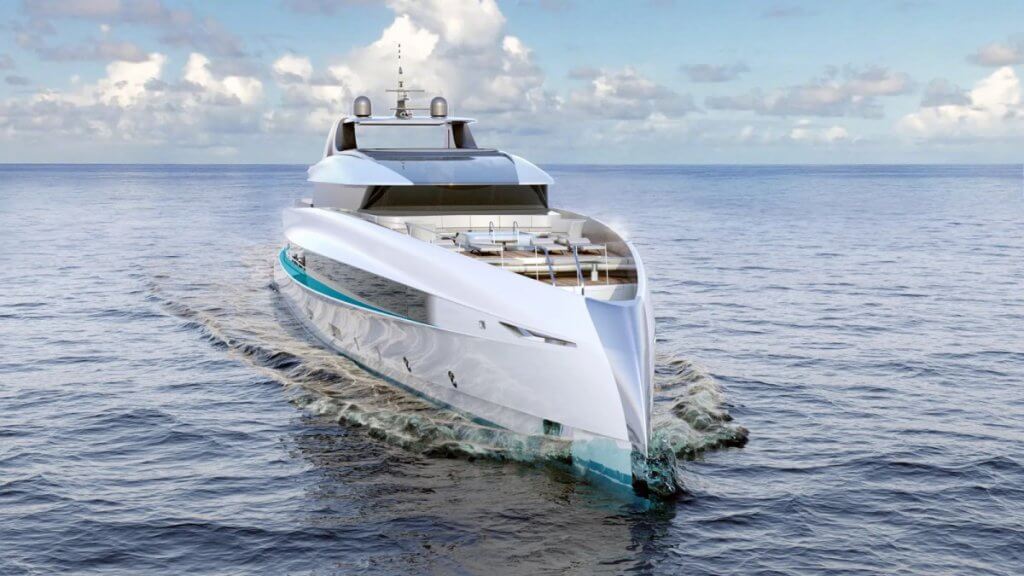 Echo also boasts a six meter aft and bow pool with space for up to 35 guests. The main and upper decks of the vessel are connected by stairs.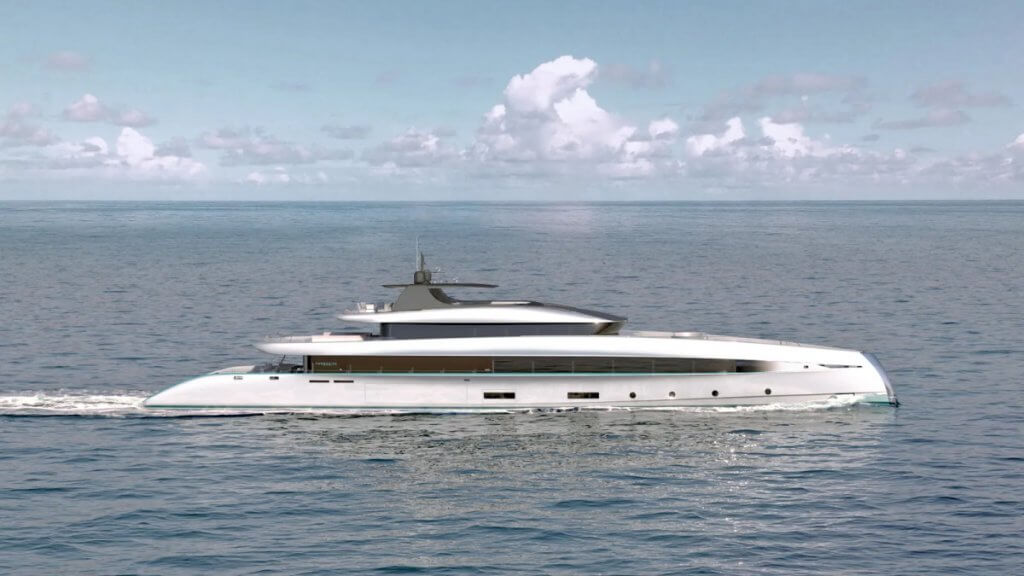 "It was a great pleasure for us to develop this unique and unusual design for Turquoise Yachts. Elegance and simplicity with sculptural elements around the hull and openings in the superstructure give the yacht a special character," commented Ivan Erdewicki, President of ER Yacht Design.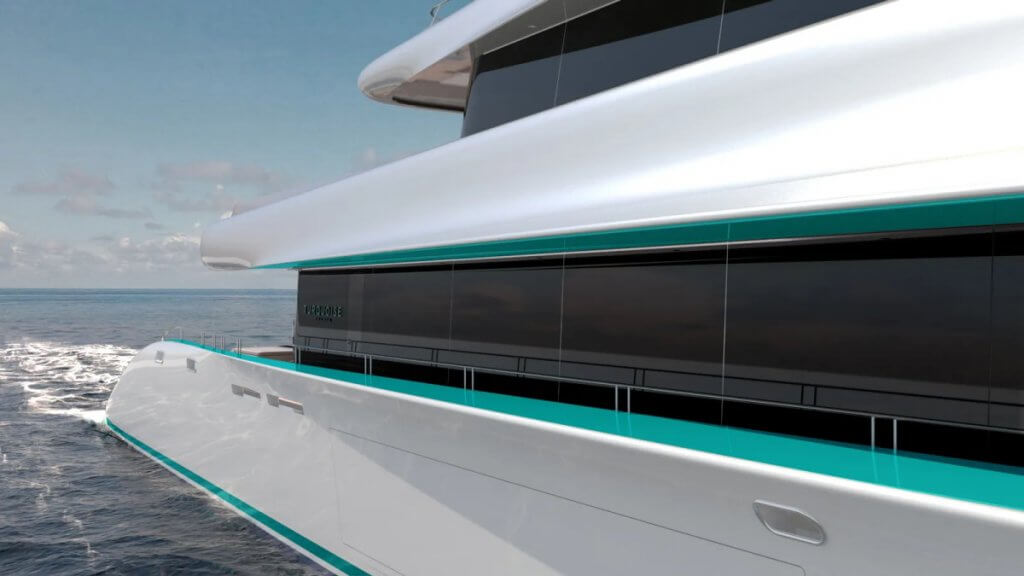 The Echo has a width of 10.5 meters, a draft of 2.7 meters, and a displacement of 899GT. The vessel is equipped with two 1080 kW engines. The yacht has a cruising speed of 17 knots and a top speed of 27 knots.