A funny inflatable raft in the form of a mini-yacht will be a great entertainment for a beach holiday.
With the approach of the summer vacation period, the dream of owning a yacht and sea voyages begins to visit not only millionaires, but also ordinary citizens. But what to do if there is no money for a real yacht yet? A great way out for lovers of yachts with a sense of humor was offered by the Funboy brand - an inflatable raft created in the form of a yacht.
This "yacht" has enough space for three adults who can comfortably stretch out "on deck" and sunbathe with a glass of refreshing cocktail in hand. Splashes of water, sun and good company are available, and whether you are lying on a rubber inflatable raft in a pool or on a wooden deck of a real yacht in the open sea is not so important. Such an accessory for the pool or beach will be appreciated by both adults who want to stretch out in comfort under the rays of the sun, and children who can play as a team of a real yacht.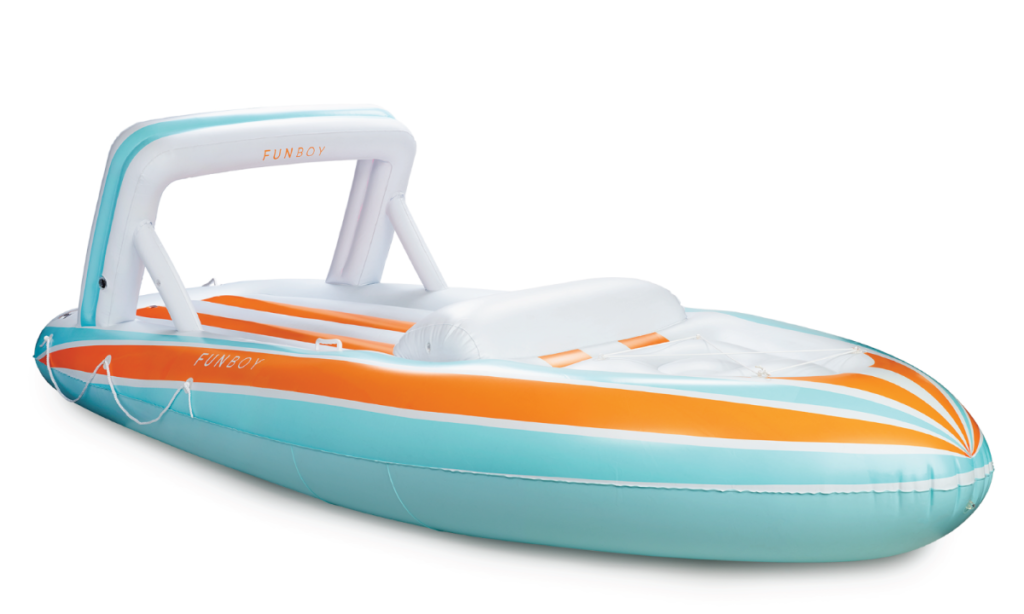 The inflatable structure is called Mega Yacht Pool Float, it has a length of 3.9 meters and a width of 1.6 meters. "Yacht", the cost of which is $199, is presented in three colors, white, blue and orange. The design is equipped with a number of amenities, such as a pillow for the head, space for a speaker or a small refrigerator, handles and side cables for easy portability, cup holders, inflatable 3D parts, etc.
Summer is a time of fun and entertainment, so why not use this fun accessory to get in touch with the world of yachting and luxury living. And when you return from your summer vacation, you can now tell your colleagues the honest truth about your time on the yacht.