The vessel is equipped with two Caterpillar C32 engines, which provide a maximum speed of 15 knots.
Viareggio-based steel and aluminum superyacht builder Rossinavi has officially unveiled renderings of its new project, the 52m Portofino.
The new vessel was presented for the first time at the Monaco Yacht Show in September 2021. "Portofino is a superyacht without compromise, with interior and exterior layouts that maximize the use of all spaces," commented Rossinavi COO Federico Rossi.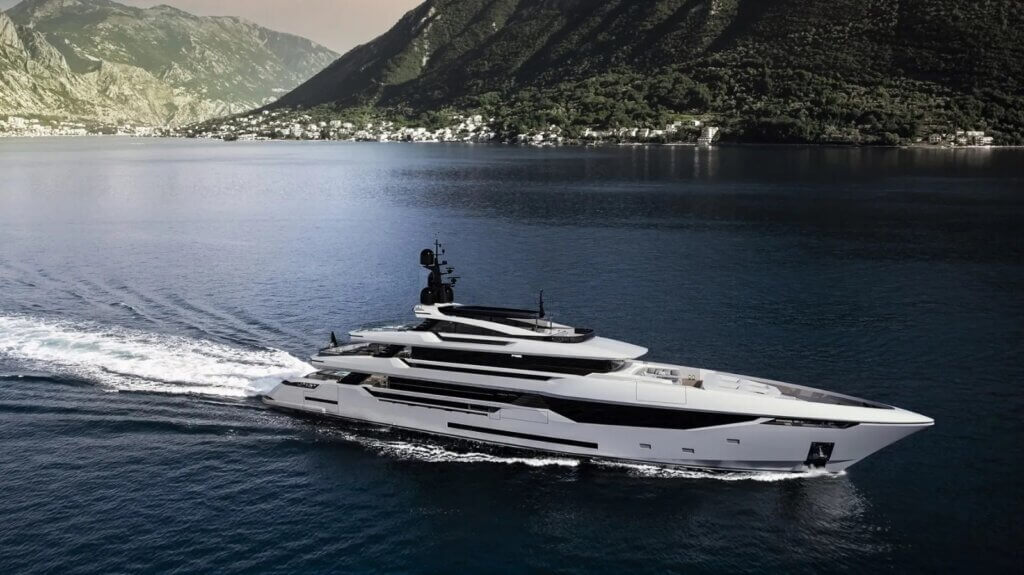 For the Portofino, Rossinavi has partnered with Enrico Gobbi's Team For Design, which partnered on the 48m Polaris and the 50m EIV. Team For Design was also responsible for the ship's interiors.
Portofino features an aluminum hull, three wide decks and long panoramic windows. The concept of the yacht is described by the shipyard as both traditional and modern. The vessel is designed with "long journeys and transoceanic routes" in mind.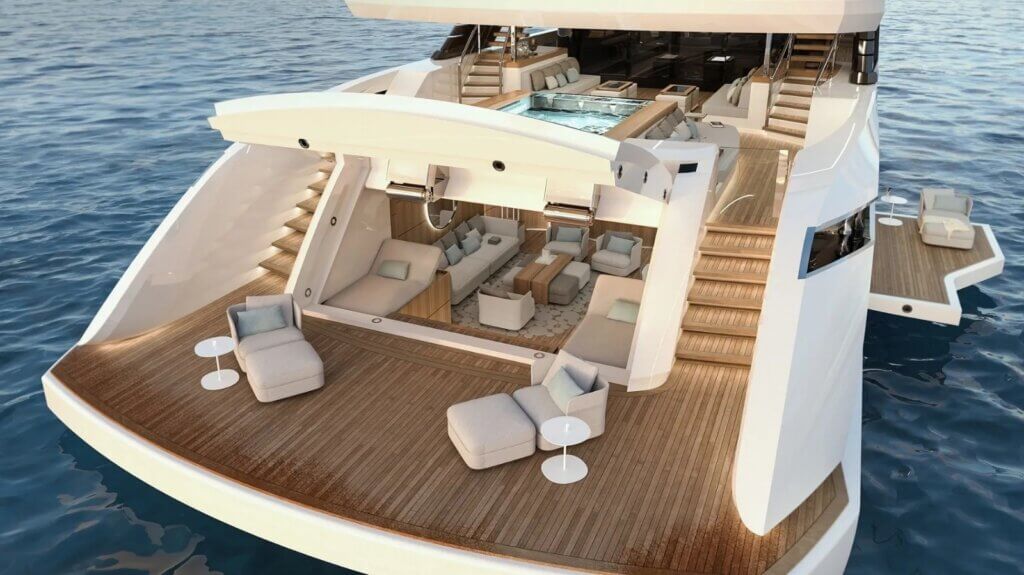 According to Enrico Gobbi, the main goal of the project was to create a special yacht with competitive and unique spaces, elegant proportions of a dynamic yacht and exquisite interior details.
Portofino boasts a 130 square meter sunbathing deck, bar, dining areas along the sides and cozy sun loungers aft. The ship's design also allows for a 60 sqm beach club and a wellness center with sauna and hammam.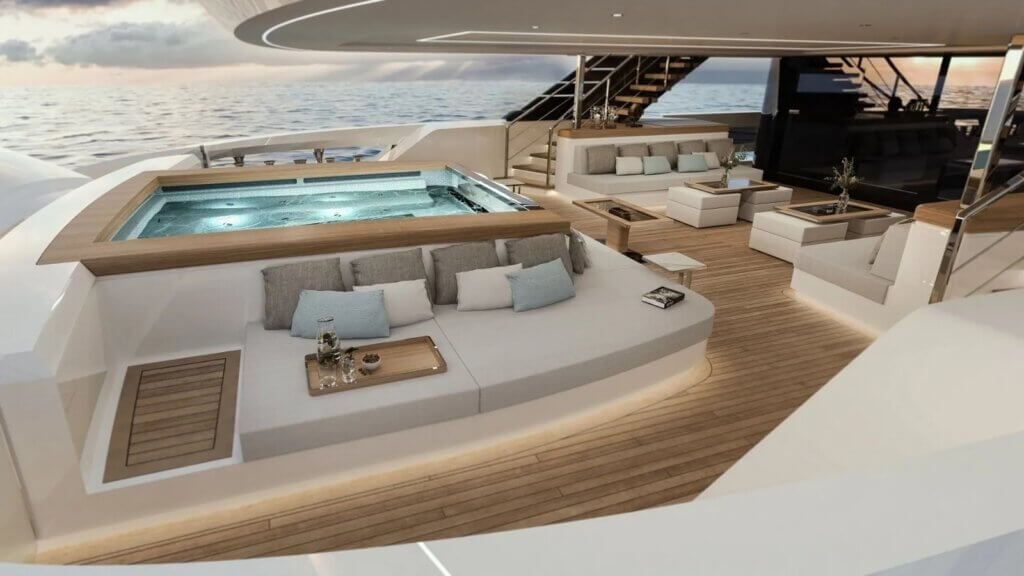 The entertainment part of the yacht is divided into two zones - in the new part there is a living room with a cinema room, and on the aft deck there is a dining area. The yacht accommodates up to ten guests thanks to the location of the owner's suite in the bow of the main deck and four guest cabins in the lower part.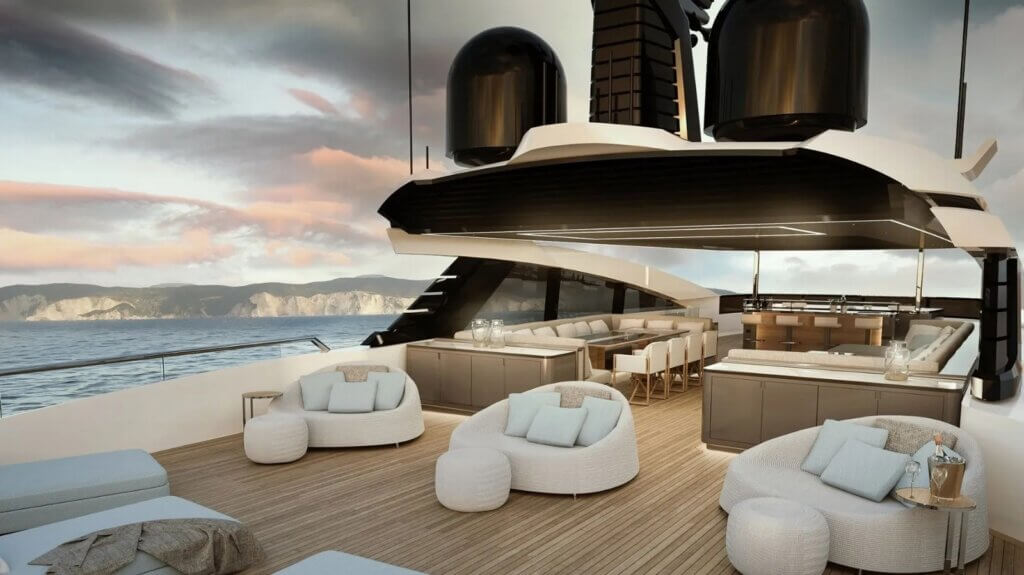 The Portofino is powered by two Caterpillar C32 engines that provide a top speed of 15 knots and a range of 4,000 nautical miles at 12 knots. The yacht is also equipped with dual stabilizers and noise and vibration suppression technology.