Outrageous Instagram star, founder of the SKIMS brand, 40-year-old Kim Kardashian arranged a luxurious photo shoot at a tropical resort, demonstrating chic curves in an erotic pink bikini.
The Keeping Up with the Kardashians contestant posted on her social media page many photos of a luxurious holiday in Tahiti, where she and her friends celebrated their 40th birthday. In a beautiful pink swimsuit, Kim posed on a snow-white yacht. The star tanned erotically in the sun, turned to the rays, trying to get an even tan.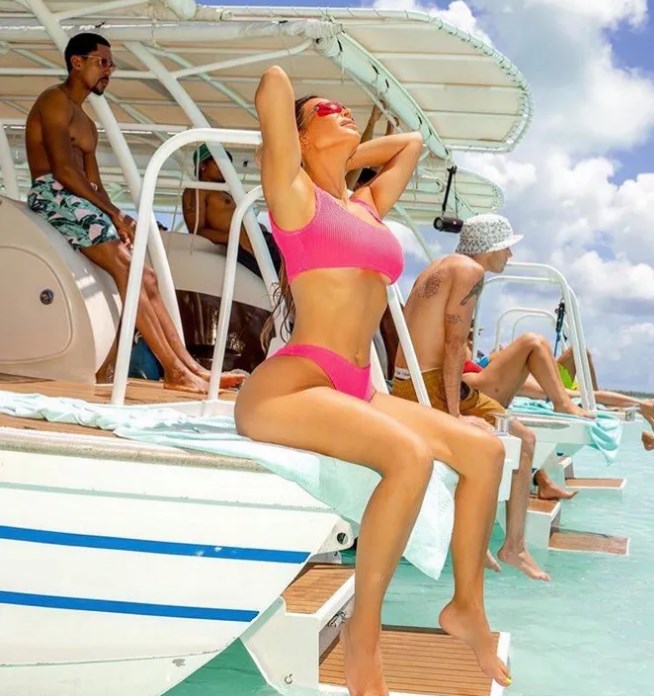 In addition to sunbathing on the stern of the sailboat, Kardashian also had fun at sea with her friends - stylist Chris Appleton, makeup artist Mary Phillips, and La La Anthony. Appleton bared a beautiful torso and boasted perfect abs. Telediva jumped on a man during their bath.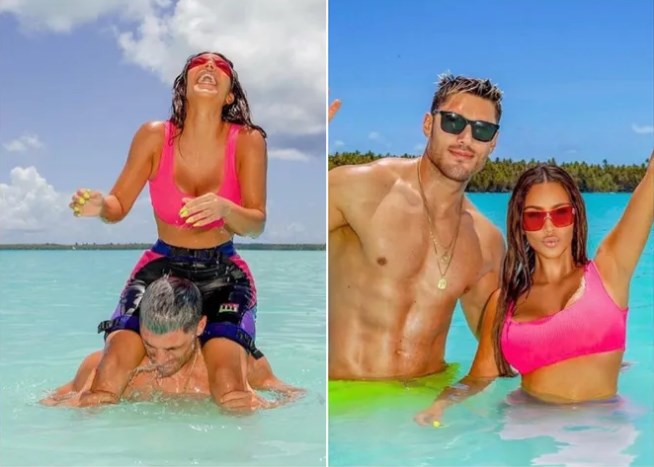 Fans were surprised by the fact that during Kim's stay at the resort, her husband, rapper Kanye West, did not appear in any of the photos. Fans of the diva suggested that the couple's relationship had deteriorated again. A few months ago, the couple were on the verge of a divorce.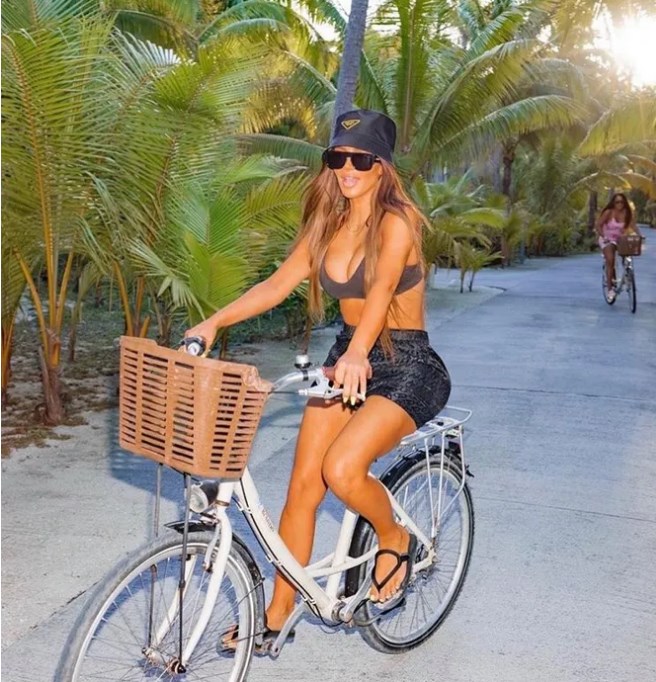 During her stay on a tropical island, the star did not forget about sports. She took bike rides with her friends. In the pictures, Kim appeared in mini-shorts and a tiny bra, which harmoniously emphasized her luxurious curves.