A popular outboard motor manufacturer has developed a new Mercury FourStroke joystick engine control system.
American outboard manufacturer Mercury Marine has partnered with the Dometic Group to develop a joystick that fits all Mercury FourStroke outboards.
From now on, the company will offer joystick control for any V6 motors 175-225 hp. with digital cableless throttle/reverse technology. According to representatives of Mercury, such a proposal will make the joystick control system available to many consumers.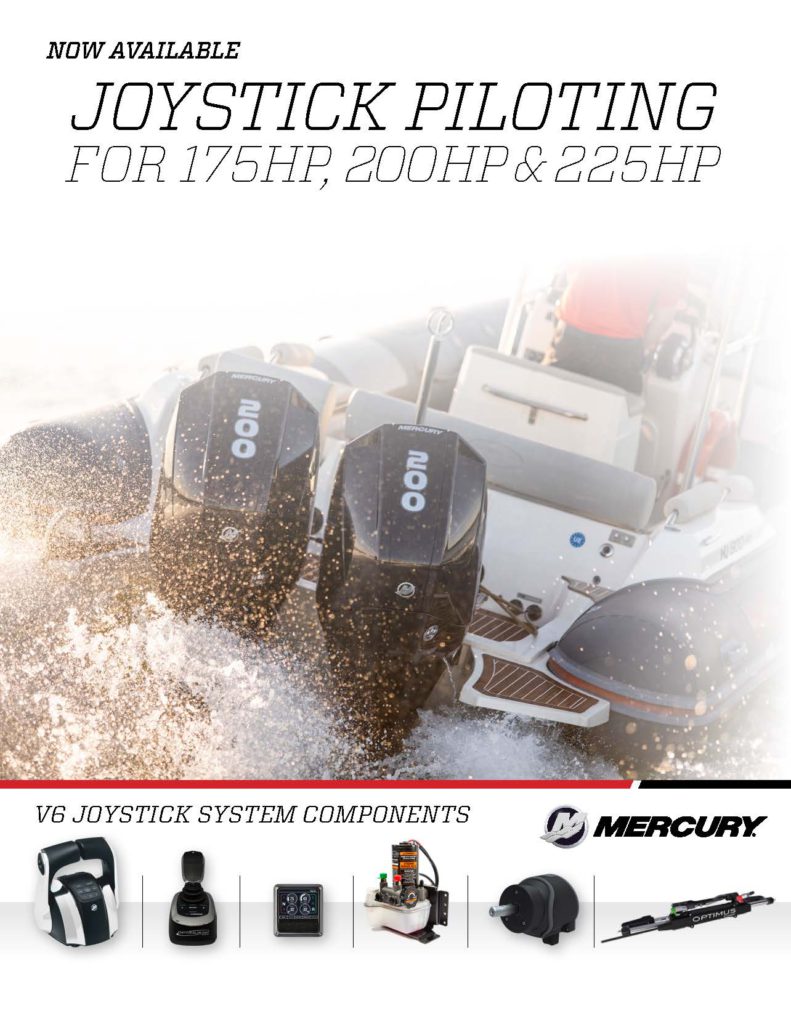 The joystick system allows you to moor, maneuver the boat, keep it in a certain place or fix it in the right direction.
Recall that for the first time the technology of joystick control was introduced by Mercury in 2013. To date, it is the most accurate in the world and the only one that is fully adapted to work with Mercury engines.
Mercury Marine is the world's leading manufacturer of outboard engines that are renowned for their quality, reliability and economy. The widest range of engines, from light 2-stroke models to the most powerful V6 and electric engines, allows you to satisfy the requirements of both recreational enthusiasts and avid mariners.