The miniature mobile home will have a glass roof to allow for stargazing.
A very compact camper ("pint-sized"), built on the fifth generation Caddy chassis, received the unpretentious but telling name Mini-Camper. This is a good solution for a small weekend getaway. By the way, against the backdrop of the coronavirus pandemic, this type of recreation is becoming increasingly popular.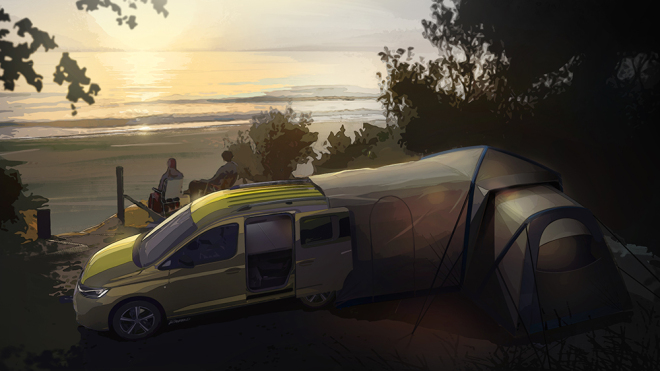 Mini-Camper does not provide special amenities, there is simply not enough space for this. In fact, everything is limited to a double bed, which can be folded, resulting in two seats and a table. If necessary, you can buy a special tent, which is fastened to the back door and allows you to significantly increase the space. This will be very useful, for example, for those traveling with children or companies of up to 5 people.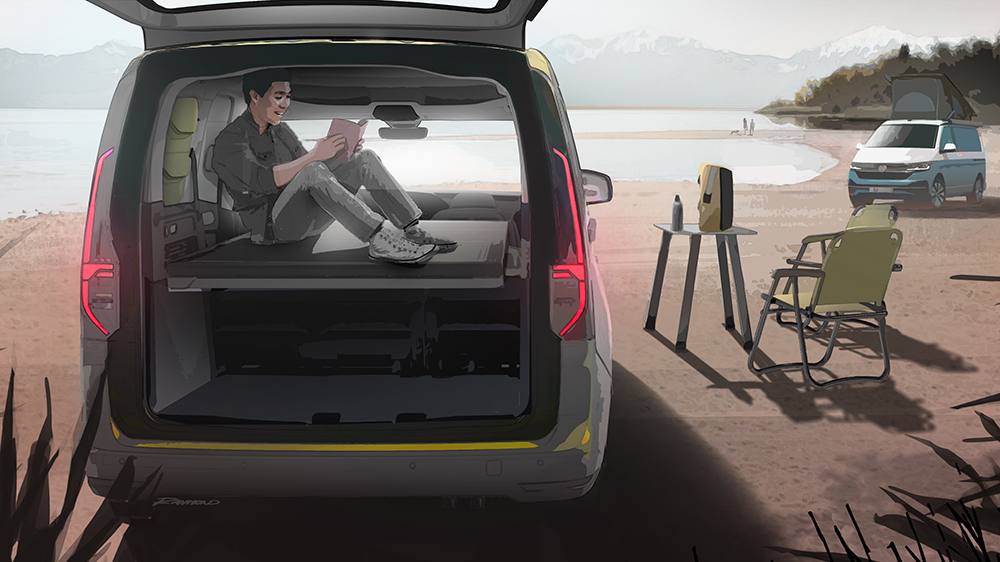 The main feature of the Mini-Camper will be a transparent panoramic roof, which will provide travelers with a complete view of the night sky. If necessary, it can be darkened, blocking the penetration of light inside. The rest of the car windows are also closed, which ensures a comfortable sleep.
Buyers will be able to choose between 74 or 121 hp engines. To improve driving comfort, various technologies are at the service of owners, such as VW Travel Assist adaptive cruise control.
The new model is actually the successor to the Caddy Beach, which debuted in 2005. According to Volkswagen, the novelty has a "completely redesigned interior." The company has so far limited itself to only drawings and a general description of the car, the official presentation will take place in September, and the start date of sales is still unknown.