The US Navy is testing two unique Iguana Interceptor amphibious boats.
Amphibious boats are equipped with a pair of outboard motors and two tracks that can easily move on land at a speed of 7 km / h.
According to the department, the US Navy command plans to use boats in shallow water. Their uniqueness lies in the fact that, having reached the shore, they can transform into a ground vehicle on tracks in just 8 seconds and reach speeds of up to 7 km/h. Iguana Interceptor can carry up to 5 people with a total weight of 1110 kg. On the water, the boat is capable of moving at speeds up to 92 km / h.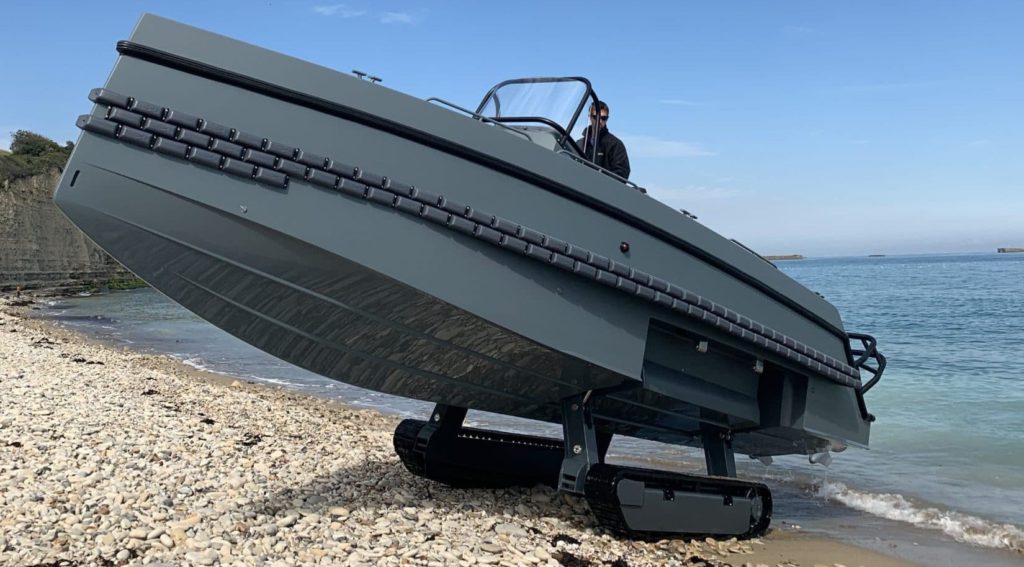 Now the Navy is evaluating the technical capabilities of amphibians. It is not yet clear where they will be applied. According to experts, the boats are great for special forces that carry out operations on enemy territory.
For example, an amphibious boat can be used to deliver cargo or evacuate the wounded, as well as participate in operations to eliminate the consequences of natural disasters. Iguana Interceptor, although not a combat vehicle, does not exclude the possibility of mounting a medium-sized machine gun in its bow area.
Given the excellent performance of the boats, there is a high probability of acquiring a large batch for the needs of the Pentagon.