Motor boat Bayliner 325 was purchased for the needs of the municipal institution "Vodokanal".
According to the Khabarovsk Territory Today publishing house, the city authorities sold at auction the Bayliner pleasure boat, which had been on the balance sheet of Khabarovsk for more than eleven years.
City Hall first spotted the boat during a spending survey in March 2020. At the same time, the deputies initiated an inspection of the boat and found that the boat of the "river-sea" category was purchased for the needs of the municipal institution "Vodokanal". The company's experts planned to use a boat that moves at a speed of up to 36 knots and consumes 100 liters of fuel per hour to collect water samples.
However, after talking with the employees of Vodokanal, it became clear that the comfortable yacht was used by the management of the enterprise for personal purposes. Then the mayor's office raised the issue of selling the boat, as it was a source of inefficient cash costs.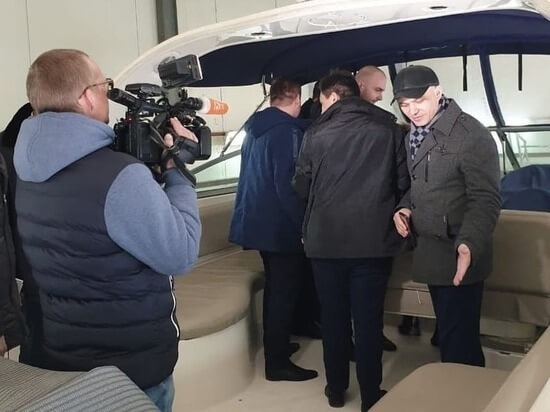 They tried to adapt Bayliner for the work of employees of the Ministry of Emergency Situations. For this, in 2019, the boat was transferred to the balance of the Center for Rescue Operations. But experts from the department noted that the boat is intended for recreation, and not for saving people. She has a small deck on which it is impossible to place a stretcher, has too high sides that make loading and unloading difficult. In addition, the boat is designed for great depths and is not suitable for movement in shallow water.
After numerous appeals from officials to the city administration, the scandalous yacht was sold at auction, but it is not known at what price - no documents on the results of the sale of property have been received by the head of the city duma.
The speaker of the Khabarovsk City Duma, Mikhail Sidorov, said that the mayor's office plans to purchase a watercraft for rescuers in the near future, which will meet all the necessary requirements. It is expected that its cost will be about 0.5 million rubles.