One of the founders of the Valentino fashion house, Giancarlo Jammeti, posted a photo on his Instagram page in which Princess Diana in a beautiful bikini and a dark purple shirt poses on a luxury yacht.
By the end of the 90th year, Lady Dee was already living separately from her husband. Despite worries about a failed marriage, the daughter-in-law of the Queen of Britain did not deny herself a rest. To distract herself, she went on vacation to Italy, where she was accompanied by the prince of Bulgaria Kirill Preslavsky and the Italian millionaire Jammeti.
While cruising on a luxury yacht, Mr. Giancarlo took some pictures. On them, Lady Di flaunts against the backdrop of seascapes in the company of two charming companions.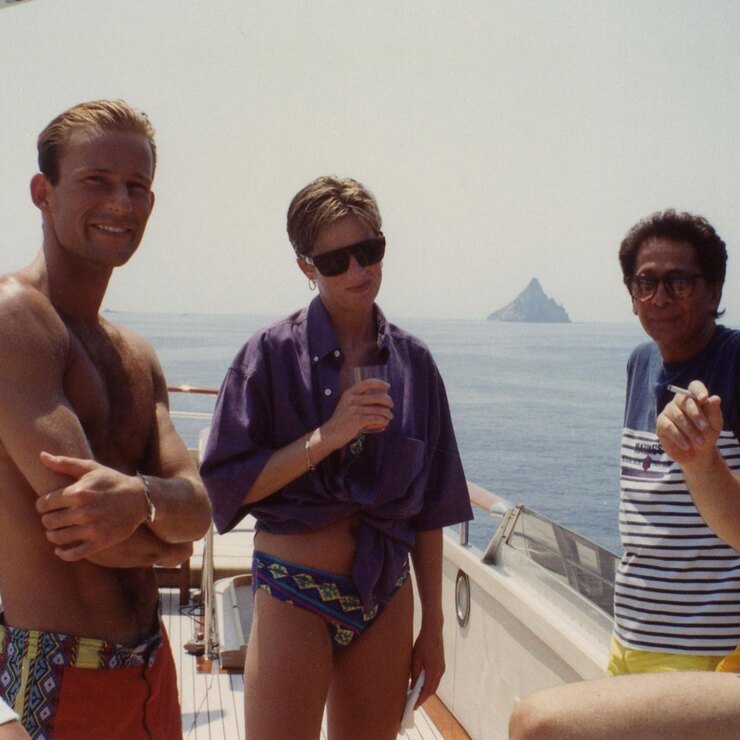 Even on vacation, Diana adhered to her own special style: the princess is wearing a bright bikini, a stylish purple shirt tied at the waist. She completed her flawless look with oversized glasses and hula hoop earrings.
The pictures were taken off the island of Stromboli, off the coast of Sicily. According to netizens, such a calm and serene Diana has not yet been seen.