Seattle-based Pure Watercraft has just announced three new boat electrification kits.
Such an installation turns a standard boat hull into an electric environmentally friendly water transport.
Now is the time to enjoy the warm summer days and great weather, as well as enjoy a boat ride away from crowded beaches and noisy cities. And thanks to the new product from Pure Watercraft, it will be possible to swim out to the center of the lake or into the open sea without burning liters of fuel. Electric boats will give you the opportunity to enjoy the ride without the deafening roar of the engine and suffocating exhaust.
New installations from Pure Watercraft designed specifically for this - to transfer boats to electric traction. To this end, the company has begun producing kits that can be combined with Pure OUTBOARD motors. The system is designed to be compatible with the most popular boat hulls from industry partners such as TRACKER, Sun Tracker and Still Water.
The system from Pure Watercraft has a fully integrated 25 kW electric motor and a high density lithium-ion battery. According to the manufacturer itself, the motor boasts "a high-performance propeller operating at about half the RPM of a typical gasoline outboard. This allows the system to produce approximately 30% more thrust than a conventional outboard of the same power level." By simple calculations, it becomes clear that a 25 kW installation corresponds to a typical 50 hp gasoline outboard engine.
Pure Watercraft CEO Andy Rebel shared his thoughts on the new product: "Pure Watercraft completely reimagines the way people take boat trips. We strive to offer innovative solutions in the field of ship propulsion. These innovations will be more accessible, more convenient to use, and more beneficial to the ecology of our planet. We offer complete kits that combine Pure Watercraft's all-electric revolutionary Pure Outboard motor with hulls from industry leaders known for their ruggedness and efficient construction. In this way, we provide our customers with a never-before-seen opportunity to enjoy best-in-class electric boats at a price that can compete with similar gasoline models."
The company offers both the electrical installation itself, which can be equipped with an existing boat, and a ready-made complete set. There are three types of "motor + boat" configuration: bass boat for fishing, pontoon boat and coach boat.
Tracker Pro Team 175 TXW
Starting Price: $24,000
Length: 17 ft 7 in (5.35 m)
Hull dry weight: 1,050 lbs (476 kg)
Boat weight with equipment and gear: 1,278 pounds (580 kg)
Top speed: 24.6 mph (38.6 km/h)
Cruising range at maximum speed: 20 miles (32 km)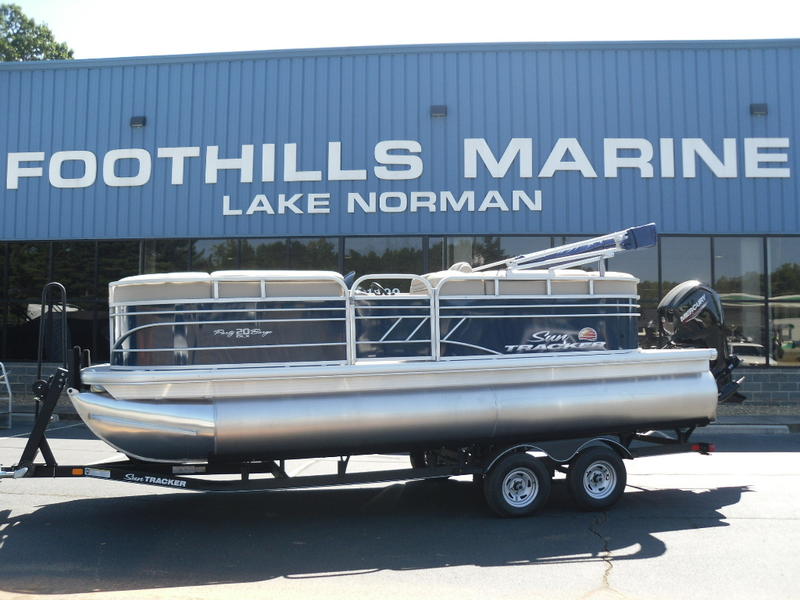 Sun tracker 20 DLX Party barge
Starting Price: $25,000
Length: 21ft 11in (6.7m)
Hull dry weight: 2,079 lbs (943 kg)
Boat weight with equipment and gear: 2,307 pounds (1,046 kg)
Top speed: 12 mph (20 km/h)
Cruising range at maximum speed: 10 miles (16 km)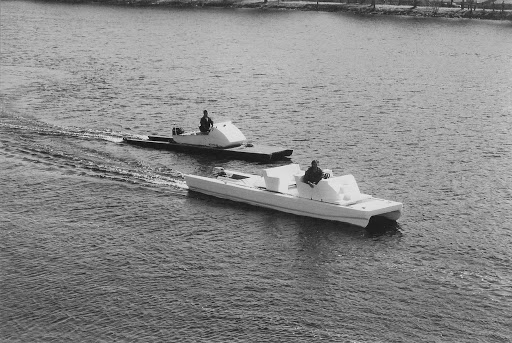 Still Water 25 XL coaching Launch
Starting Price: $31,185
Length: 27 feet (8.23 m)
Hull dry weight: 700 lb (317 kg)
Boat weight with equipment and gear: 929 pounds (421 kg)
Top speed: 22 mph (35 km/h)
Cruising range at maximum speed: 14 miles (22.5 km)
It should be noted that the range figures provided by Pure Watercraft above are based on the use of an optional second battery, which adds $8,500 to the price tag.
Potential buyers can already pre-order with a $500 deposit (100% refund guaranteed in case of cancellation). However, delivery is expected no earlier than 2021.