According to Autocar, the body color palette of the new Porsche 911 GT3 sports car has been replenished with a new shade - Shark Blue, which was inspired by the luxury megayacht of the Dutch shipyard Feadship.
The exclusive boat was spotted by Porsche's head of GT department Andreas Preninger during his holiday in an Italian resort. According to Preninger, he was relaxing on a beach in Sardinia when a beautiful, elegant yacht sailed by him, the hull of which was painted in a stunning, radiant blue. The entrepreneur, without hesitation, grabbed the camera and captured the boat, as he realized that this was exactly the shade he was looking for.
It is impossible to say exactly what kind of mega-yacht we are talking about. But according to the external description, it can be, for example, a blue Madame Gu boat, 99 meters long, which was built in 2013. It is a joint development of the Dutch shipyard Feadship, Royal Van Lent Shipyard and Koninklijke De Vries Scheepsbouw. The design of the yacht was done by Andrew Winch Designs.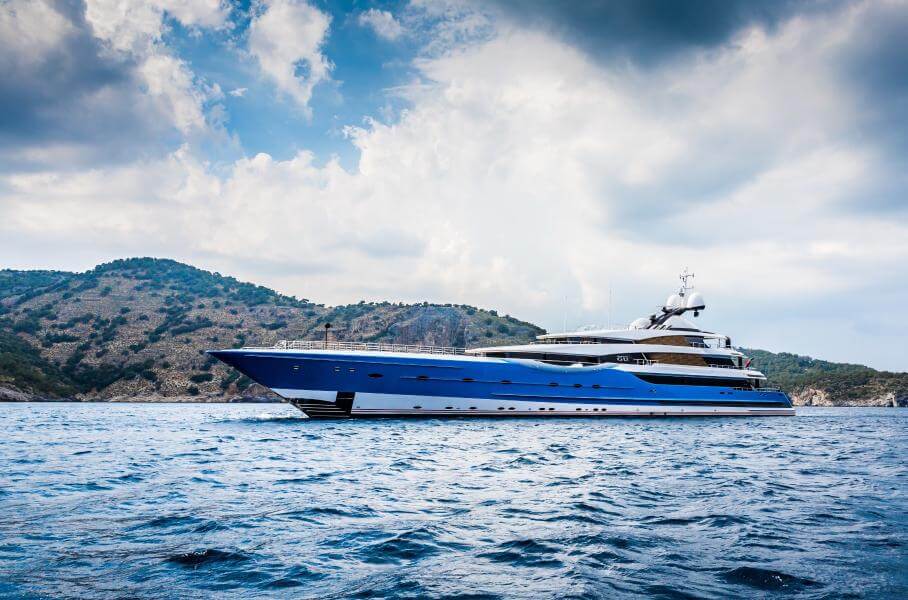 According to Porsche designers, for consumers, the color "with history" is much more attractive than any classic shade. However, if you need to do something truly exclusive, customers turn to the design bureau Porsche Exclusive Manufaktur. This is exactly what one of the automaker's customers did - the owner of a 911 Turbo S sports car painted in an unusual color of Urban Bamboo ChromaFlair. For the creation of a multi-layered structure, the top layer of which is presented in the form of small scales that change color depending on the viewing angle and lighting, he had to pay about 100 thousand dollars.