EU Commissioner for the Internal Market and head of the vaccination campaign, Thierry Breton, on March 28 showed a European-style health certificate - the "vaccination passport", which will be valid from June 15.
According to the European Pravda publishing house, Breton demonstrated the document on the air of the French television channel LCI.
According to the European Commissioner, the "green" certificate will be available to everyone free of charge in both digital and paper versions in 2-3 months. In this case, the latter will contain the tourist's personal information, in particular, passport data certified by a QR code, date of birth, as well as information about the type of vaccine, whether the person had a coronavirus infection and whether he has antibodies. The digital document will contain the country of which the traveler is a citizen, a QR code and similar vaccination details.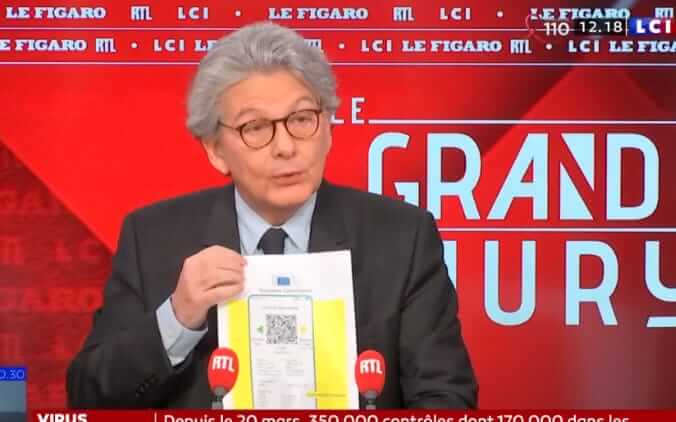 The passport will be issued to those people who have been vaccinated with preparations approved by the European Medicines Agency, in particular Pfizer, Moderna, AstraZeneca and Janssen.
Tourists can download this document to their mobile phone or print it on paper. Its action will begin on June 15 this year. At the same time, Breton stressed that the issuance of a "health passport" is voluntary. For those who do not wish to be vaccinated, the European Commission is considering the mass deployment of rapid tests. Negative test results for coronavirus will allow tourists to take an air flight, visit a certain city or event.
It is expected that the "green" certificate will be available to citizens of all EU states and officially confirmed by 27 member countries. According to the European Commissioner, the implementation of this document will make it possible to resume tourism in Europe, provide travelers with safe and unrestricted movement throughout the EU.