On October 18, the outrageous singer Svetlana Loboda threw a grand party in honor of her 38th birthday in a luxurious restaurant in Dubai.
The show business star decided to celebrate her birthday in one of the most expensive restaurants in the UAE, Chalet Berezka, which specializes in national Russian cuisine. For the party, Loboda booked a separate room so that no outsider would interfere with enjoying the holiday, which was attended exclusively by close friends and relatives of the singer.
In Stories, Loboda showed her hotel room, which was simply "littered" with chic bouquets. In the pictures, subscribers were able to see a beautiful ring with an impressive diamond on the ring finger of the superstar. In the photo, the girl starred in a sexy "naked" bra with a glass of champagne in her hands. At the same time, she posed in a bubble bath, which is strewn with rose petals.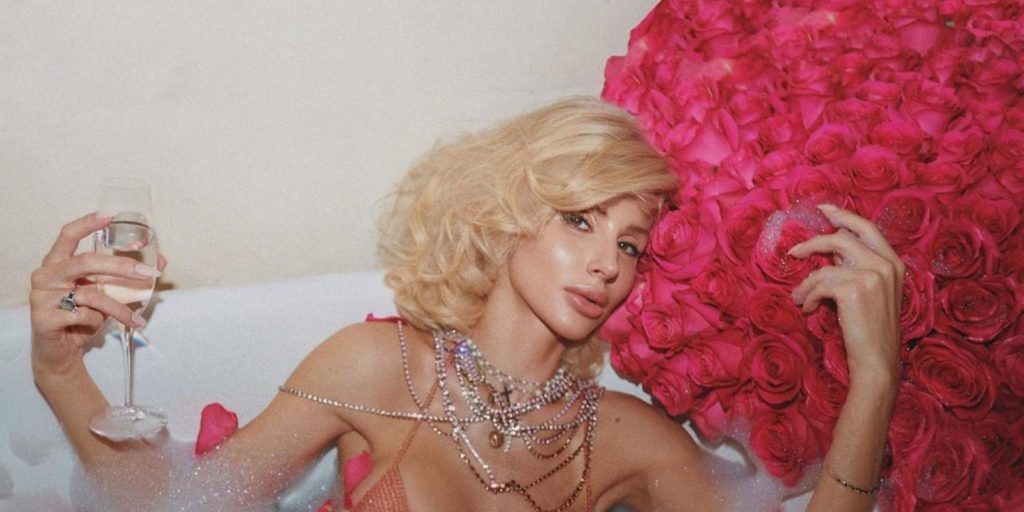 Experts noted that the ring on the star's finger is not just an ornament, but a real masterpiece of jewelry art with a 10-carat Emerald-cut diamond, which is estimated at between 800,000 and 1.5 million USD.
After the end of the noisy party, the hero of the occasion and her guests continued the fun on a luxury yacht. The happy birthday girl in an amazing swimsuit danced, posed for cameras, sang along to her songs and enjoyed the beautiful scenery of Dubai at night.