The Greek company Technohull has introduced a new model of the RIB boat - Omega 47 with engines with a total power of up to 1800 horsepower.
The new powerboat is an upgraded version of the successful Omega 45 with larger dimensions and a power plant capable of speeds up to 80 knots. A feature of the Omega 47 are spacious promenade decks, on board which can travel up to 12 people. In the aft area there is a large sofa made of fine handmade leather, there is a fully equipped bar with a sink, refrigerator, optional hob and water heater.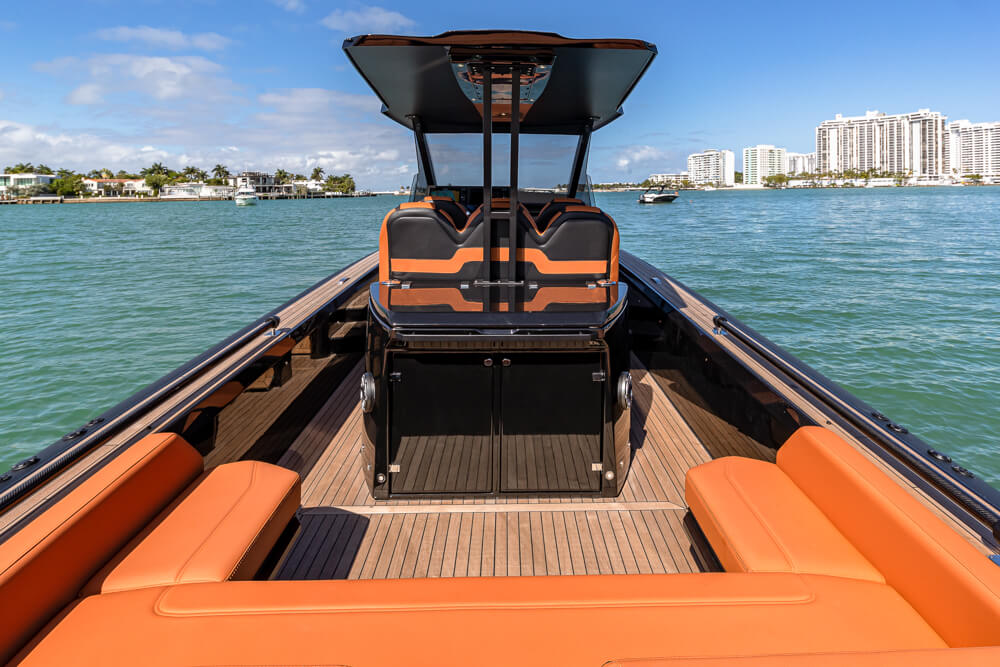 The luxurious teak deck features sun loungers, steering and two rows of triple seats. There is a large swim platform with a handy ladder that provides easy access to the water.
The RIB is extremely stable in high speed maneuvers and ready to sail in all sea conditions. The universal design of the transom gives the owner great options when choosing a power plant. Basic version includes a pair of outboard engines Mercury Verado 600 hp everyone. If necessary, the transom provides room for four 450-horsepower Mercury Racing engines, the total power of which is 1800 hp.
The speed of the boat can reach up to 80 knots, which makes the Technohull Omega 47 a real sports boat. In addition, the RIB exhibits fantastic handling characteristics and impeccable safety thanks to Technohull's patented Dynastream hull design. Dynastream, developed over five years with the help of a dedicated team of naval architects, uses two separate steps in the hull to guide air. This provides lift, natural cushioning and unparalleled stability at all speeds. What's more, the 10-15%'s hyper-ventilated hull shape is more efficient than previous Technohull designs and achieves lower fuel consumption at higher speeds.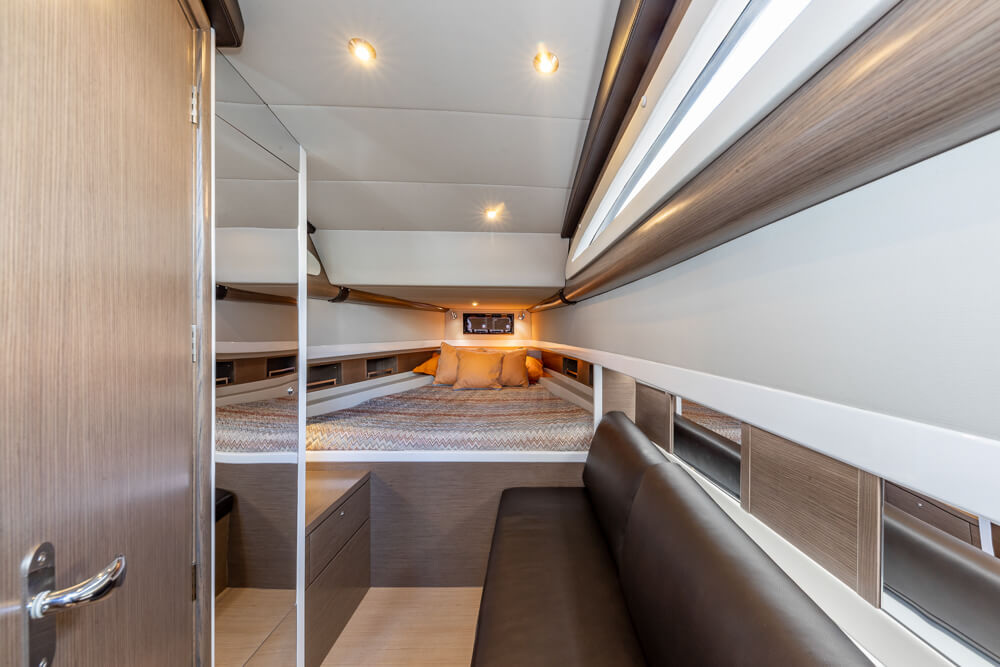 The state-of-the-art digital switching fitted to the RIB gives the helmsman complete control over the boat's systems. Navigation options range from Quantum solid-state radar to remote-controlled searchlight and night vision camera. Ergonomic instrument console and cushioned seats make boating intuitive and comfortable.
To date, seven new Omega 47 flagships have already been sold. Six high-performance sports boats remain in the central Mediterranean, and one has already set off for the United States.