All-Russian forum "Yachting of Russia" was held in Kazan, where plans for the development of yacht tourism in the region were announced.
On February 12-14, Kazan hosted the second industry conference "Yachting of Russia", organized by the Sailing Federation of Tatarstan and the All-Russian Federation of Fisheries Federations. The All-Russian forum was attended by representatives of regional federations that are actively developing sailing and the yachting industry in the regions. They shared their experience in organizing international and all-Russian competitions.
As part of the conference program, a round table of representatives of regional FBS and industry partners in the development of yacht tourism was held, as well as a seminar, which was attended by members of regional and local federations, competition organizers and professional judges.
Pavel Sobolev, head of the Executive Committee of the All-Russian Sailing Federation, noted that the first forum took place a year ago, which received high marks from guests and participants. Sobolev also stressed that now it is extremely important to move forward and not stop, despite the pandemic crisis, since yacht tourism is a key economic area that "can and should be developed."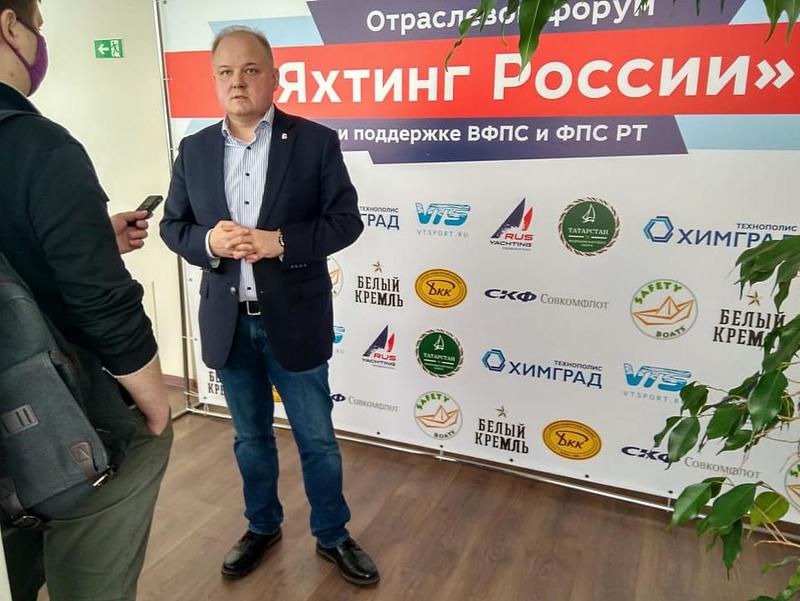 The forum participants summed up the results of the work of the All-Russian Federation last year, discussed the implementation of the import substitution project in the industry with the support of the Russian government and the tasks of the federation for the current year, taking into account quarantine restrictions.
In addition, during the conference, Raif Vafin, head of the department for the development of elite sports of the Ministry of Sports of the Republic of Tatarstan, said that the authorities of the Republic of Tatarstan plan to build a marina for yachts on the territory of the Lokomotiv beach in Kazan over the next ten years. At the same time, the new complex will include not only a pier for mooring boats, but also a modern sailing school.
Photo: depositphotos.com.