The Government of Sevastopol on its official website has published sketches for the layout and survey project of the future marina for yachts.
A few weeks ago, the ForPost publishing house reported that everyone from December 3 to 17 has the opportunity to take part in a public discussion of the project, get acquainted with the plans for the distribution of the territory and sketches of how Balaklava will look like after the implementation of the plan.
The project was developed by the experts of Geoplan LLC. The documentation presented on the site describes the plots of land on which the future harbor and its infrastructure facilities will be located. A list of sites that will be withdrawn for state and municipal needs has also been published. Most of these lands are concentrated on the Nazukin embankment, Marble and Krestovsky streets.
It is noteworthy that the sketches of the future marina do not contain a number of existing facilities, for example, the Tatyanin Mys and Zolotoy Bereg restaurants, as well as the ROTA Chalet Marina hotel. But there are many other, new objects.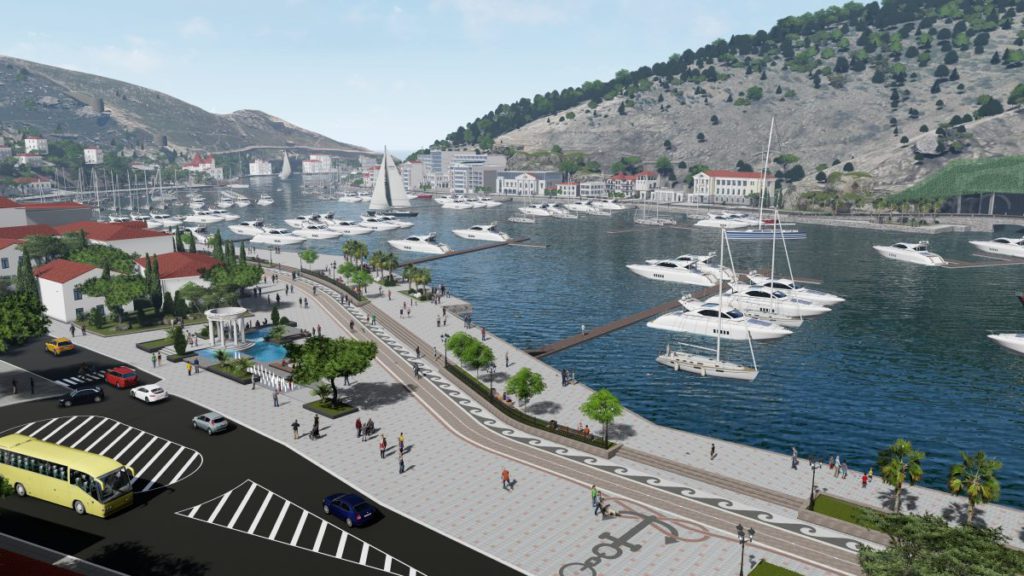 A separate item in the documentation on land surveying marks the risks for the population arising from changes in the boundaries of the site where construction work will be carried out. It is noted that the number of possible victims among workers from bombings of World War II is 1-3 people.
Recall that earlier at a meeting of the government of Sevastopol, the head of the financial department, Vladimir Shtop, reported that it was planned to spend 6.9 billion rubles on the implementation of the project for the construction of a marina for ships within the framework of the federal program. Initially, the design work, providing for the creation of a yacht tourism center in Balaklava, should have been completed before the end of last year. According to the information of the government of Sevastopol, investments in the project amount to 13 billion rubles, but whose investments will be unknown until now. 6.9 billion, which Shtop announced at the meeting - budget investments, nothing has been reported about private investors at the moment.