For the first time in its history, the flagship of the global watch industry, Ulysse Nardin, has become the official timekeeper of the Vendee Globe 2020 round-the-world solo yacht regatta.
It should be noted that one of the most difficult round-the-world races Vendee Globe, which started on November 8, is currently taking place. This is the only regatta in the world where solo yachts compete non-stop, without any outside help.
The partnership of the Swiss watch brand with the regatta arose for a number of reasons from the rich past and present of the company. For eleven years in a row, from 2009 to 2019, the Ulysse Nardin brand has sponsored one of the largest and grandest yacht shows in Europe, the Monaco Yacht Show, which has been postponed indefinitely due to the pandemic. Each time for this boat show, the company created exclusive watches in limited quantities: from the Monaco Executive Dual Time model with a patented second time zone switching technology to the vintage Marine Torpilleur Monaco Yacht Show chronometer model.
The partnership with the popular yachting show, the development of first-class timepieces, and the support of the educational community, which the Swiss brand has been engaged in over the past few years, logically led the company to the title of official timekeeper of the Vendee Globe 2020 regatta.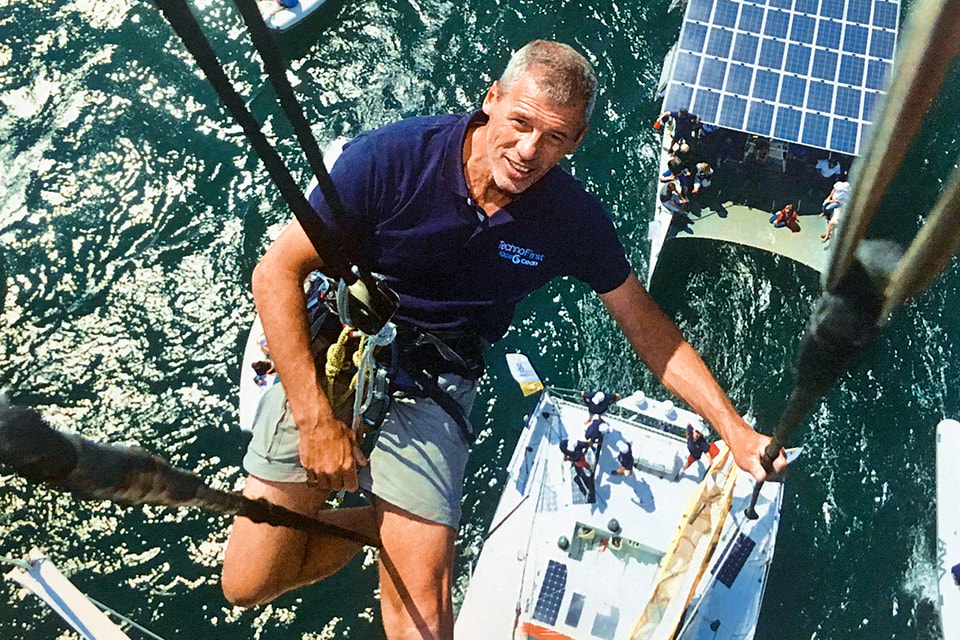 Among the participants of the "round the world" there is a French-Australian skipper and navigator Sebastian Destremo - one of the friends of the "Ulysses team". Part of his equipment is, of course, the Ulysse Nardin Diver X watch. The titanium dial inside the case, with a diameter of 44 mm, is decorated with the "X" symbol, which today is considered part of the design and even the construction of many Ulysse Nardin models as a sign of extreme craftsmanship and watch purpose. . On the back cover there is a diagram of the route of the round-the-world race and the coordinates of Nemo Point.