The Dutch shipbuilder Feadship, in collaboration with the French agency Marveille Yachting, presented a concept model of the 77.11-meter Eco Explorer yacht.
The concept of the vessel includes most of the technological innovations of modern sailing and motor boats, but features a much lighter hull weight, which can significantly reduce fuel consumption.
Nicolas Canteno, one of the founders of the Marveille Yachting agency, said that work on the concept started a year ago. A key feature of the yacht is a unique winged mast design that propels faster than a traditional rig, thereby reducing fuel consumption.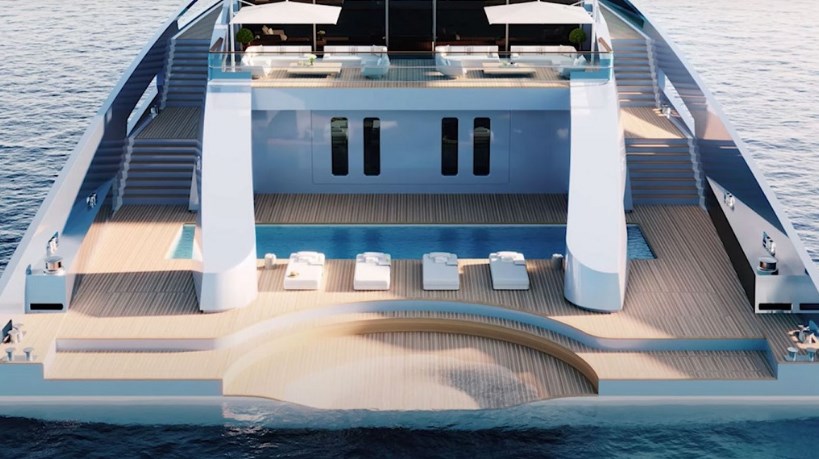 Automated computer wings make sailing more like a motorboat than a sailboat. Canteno added that the boat can be used as a motor boat, although the main driving force is the wind.
The new Eco Explorer boat will be able to reach speeds of 18 knots in normal winds. The maximum speed of the vessel will be 25 knots.