The 33.5m yacht is scheduled for delivery in the summer of 2024.
The Wally shipyard based in Italy has announced that it has signed a contract to sell the first hull of the new wallywind series of sailing ships unveiled last summer.
According to the press service of the company, the first 33.5-meter yacht, wallywind110, was sold. The vessel's delivery to the customer is scheduled for the summer of 2024.
The naval architecture of the yacht was developed by the German studio Judel/vrolijk & co. The interior and exterior design was created by Wally in collaboration with the design studio Santa Maria Magnolfi.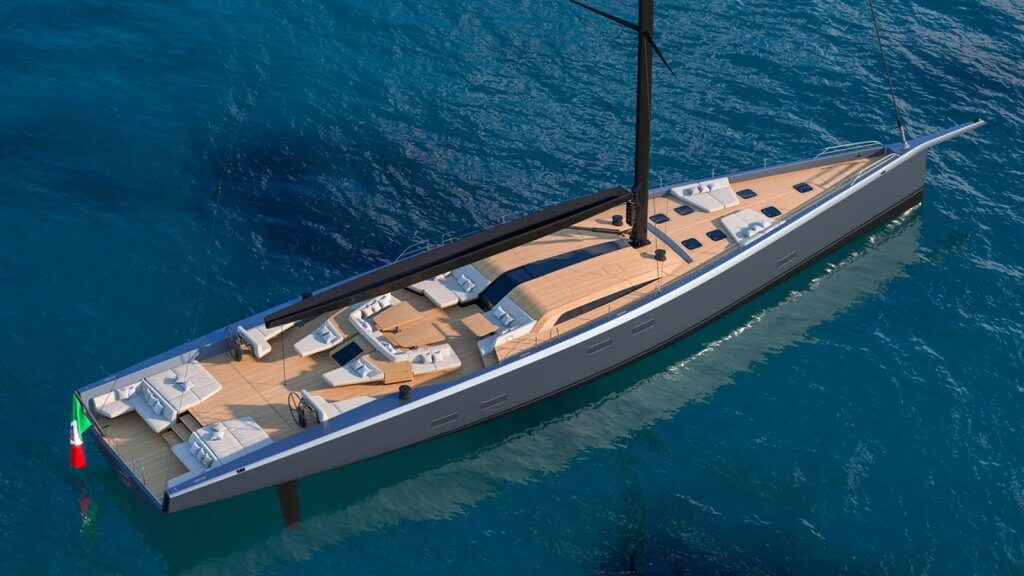 "Wally owners are like family to us and it makes me extremely proud knowing that they continue to choose us to build their dreams on the water," said Wally founder and chief designer Luca Bassani.
The wallywind110 is a cruising yacht that combines the performance of a sport boat with high comfort. The cockpit area for 15 people is 80 square meters. The main salon is open-plan with plenty of natural light through the roof.
According to Stefano de Vivo, Wally's managing director, the first yacht of the new series is a "bright exception" in a crowded market. The yard's portfolio also includes the 39.6m wallywind130 and the 45m wallywind150.