Netflix has presented a fascinating detective comedy "Murder Mystery", starring Jennifer Aniston, Adam Sandler and the 60-meter superyacht Sarastar.
LA recently hosted the premiere of the comedy detective Murder Mystery about a New York City police officer and his wife who flew to Europe. On board the plane, they met a random fellow traveler who invited them to vacation in Italy on the yacht of a dying billionaire. Grandfather gathered all the relatives to announce that he was disinheriting them. Soon the billionaire is found dead...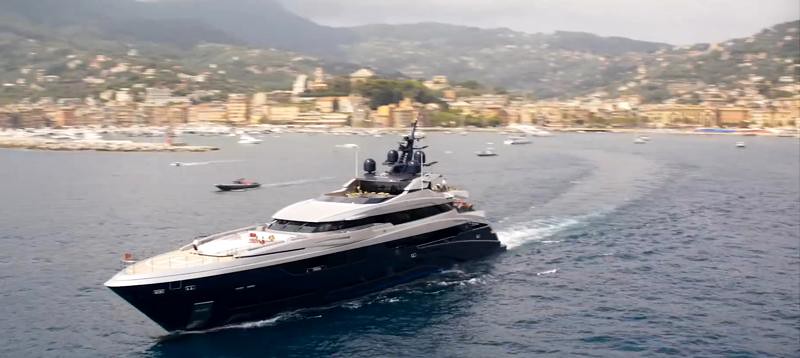 The main roles in the film were played by popular Hollywood actors Jennifer Aniston and Adam Sandler. Key scenes were filmed aboard the luxurious 60m Sarastar, launched in 2017.
The Sarastar has a classic layout that includes two saloons, a central atrium, an owner's suite in the bow area and five guest cabins located on the lower deck. At the stern decomposed chic, huge beach club. The ship's decks are interconnected by a central atrium with a "suspended" type glass staircase.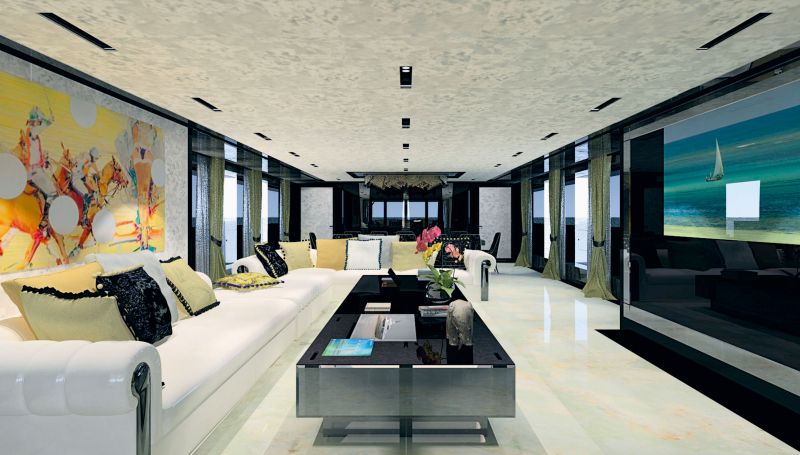 One of the superyacht's highlights is the large, spacious outdoor seating areas, each with plenty of seating, TV panels, a cocktail and light snack area. On the stern of the sundeck and the upper deck, large portholes are mounted through which light enters the recreation area. In the bow there is a spacious wheelhouse and a captain's quarters.  
It is noted that in 2018, when the filming took place, the rent of the vessel per week was 360-420 thousand dollars.