The French motorboat manufacturer Zodiac has shown the new RIB Medline 6.8, seven meters long, which is a great option for a day trip on the water for a company of 14 people.
The new inflatable boat will replace the previous model Zodiac Medline 660 and the "younger sister" of Medline 7.5 and Medline 9.
Among the features of the RIB, the manufacturer notes a spacious cockpit and an arch specially designed for towing a wakeboarder. In the cockpit there is a sofa, consisting of three parts, between which there is a small dining table. If the table is removed and the sofa is laid out, then the cockpit can be converted into a large berth.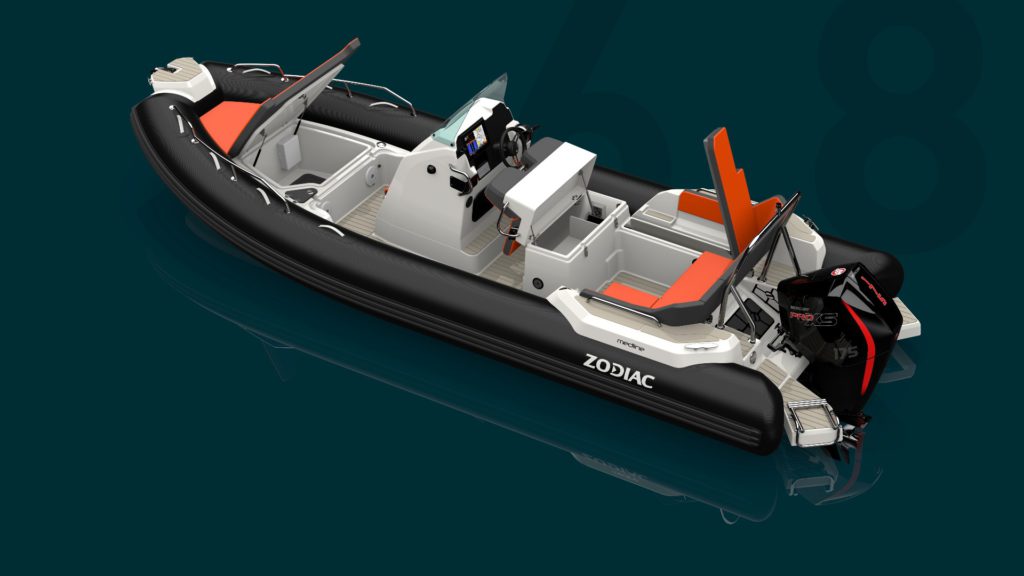 At the control post, the developers installed a dashboard with various functions. Behind the console is a comfortable chair, which makes it possible to control the boat in a sitting or standing position. A spacious locker is mounted under the seat. The nose area of the RIB Medline 6.8 can be used as a sunbathing area. There is a sun lounger and a comfortable lounger.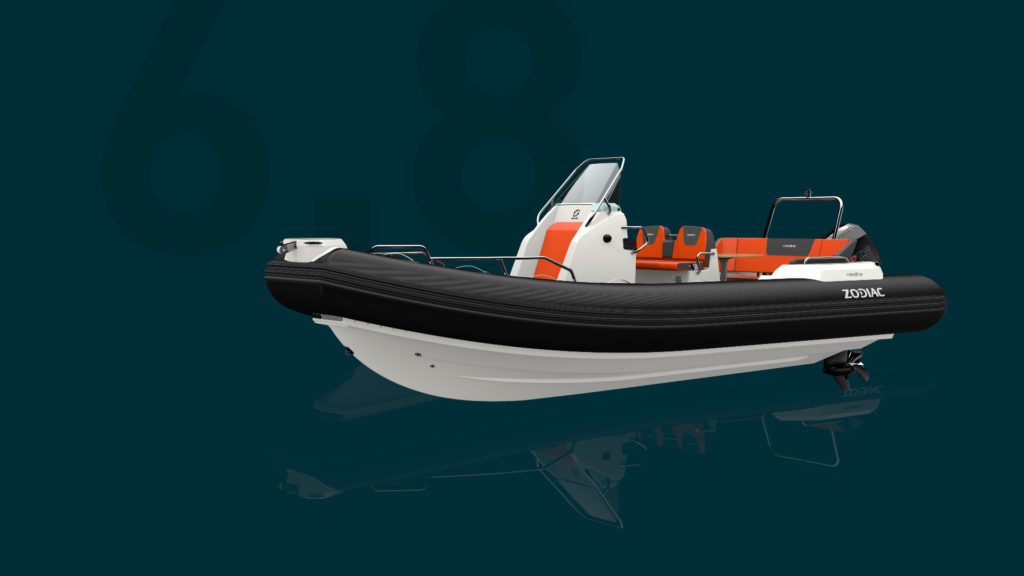 As additional options, potential buyers will be able to order an arch for towing a wakeboarder or a Bimini top. The motor boat will be equipped with a 250 hp outboard engine. and fuel tank up to 200 l. For pre-order, RIB will be available in 64 colors for upholstery and inflatables.