After two years of construction, the new 41m Dynamiq GTT 135 Stefania is ready to launch at the manufacturer's shipyard in Massa, Tuscany, Italy.
The all-aluminum boat looks like a real star in every direction. Leading architects from the Dutch company Van Oossanen Naval Architects and professional designers from the Dobroserdov Design studio worked together to develop the design. Through the use of an exclusive color palette in the design, the exterior of the yacht looks sophisticated, stylish and elegant.
Sergey Dobroserdov, CEO of Dynamiq, noted that the company is proud of its creation, especially in this difficult pandemic period. He added that the new flagship looks really fresh and shiny. It clearly expresses the progressive spirit of Dynamiq boats and is one of the best boats in the world, featuring the latest innovations on board such as the Hull Vane rear wing, Rubber Design torque technology.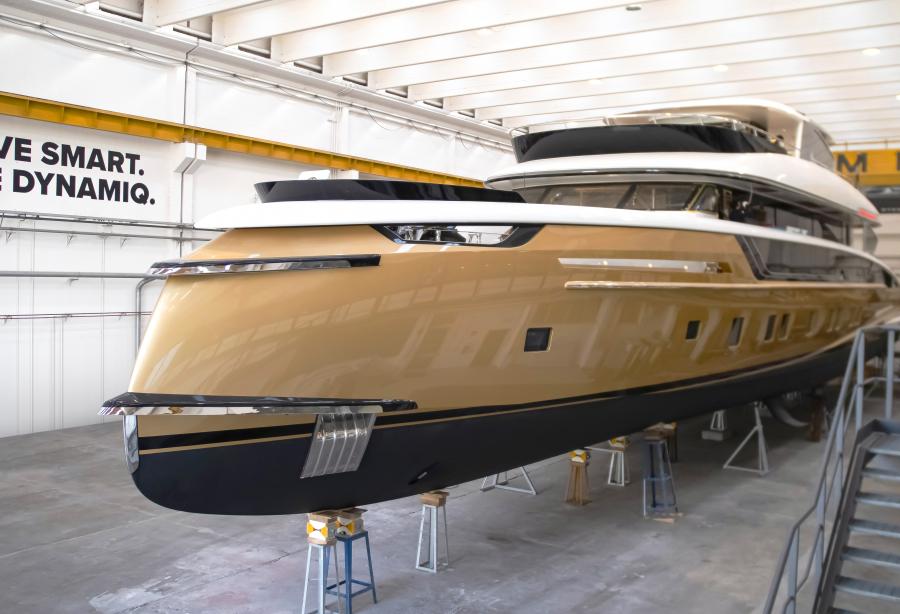 One of the main features of the yacht is its rounded aluminum hull and the MAN V12 1650 power plant, which ensures low fuel consumption even at high speeds, as well as an extraordinary cruising range of up to 3.5 thousand nautical miles at cruising speed.
Stefania has a huge sun terrace of 120 sq. m., divided into two zones with a jacuzzi, two 75-inch TV screens and a bar counter. Another luxury superyacht is a pool with a capacity of 4.5 thousand liters. There are five cabins on the lower deck, which provide maximum comfort for the yacht owner and her guests.
The Dynamiq GTT 135 Stefania is a stylish, comfortable and environmentally friendly megayacht that complies with the most stringent RINA commercial class regulations and crewing requirements and standards.