Swiss-based AirYacht is inventing another luxury way to travel.
In the not-too-distant future there will be a 60-meter superyacht of the same name in the sky, attached to a 200-meter dirigible. According to the concept presented, the vessels will be able to be separated to travel separately.

In particular, the 200-meter balloon will be able to reach a speed of up to 50 knots. And the three-storey yacht with a living area of 750 square meters will be able to take on board up to 12 passengers in 5-6 cabins, as well as a pilot team of three people on the third floor.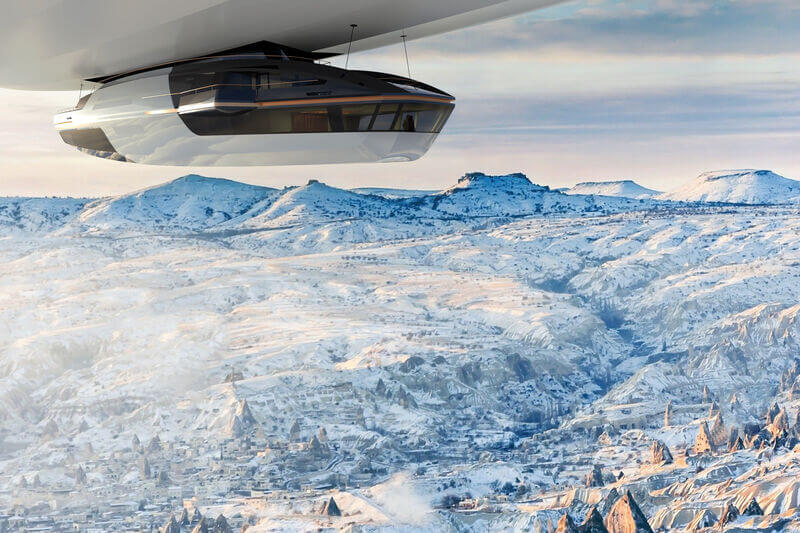 The superyacht from the future will be equipped with an elevator for the most comfortable boarding. Of course, the vessel is designed with the latest advances in technology, adjusted for environmental concerns: according to preliminary estimates, the airship will leave a carbon footprint 10-50 times smaller than a classic yacht of similar size.

Thanks to its versatility, the AirYacht will be able to adapt to all conditions. The 350 square meters of outdoor space will offer every opportunity to spend time in comfort and luxury. In particular, there will be a swimming pool and Jacuzzi on the main and aft decks, as well as a hammam, a gym, a garage for cars, jet skis and tenders and a helipad.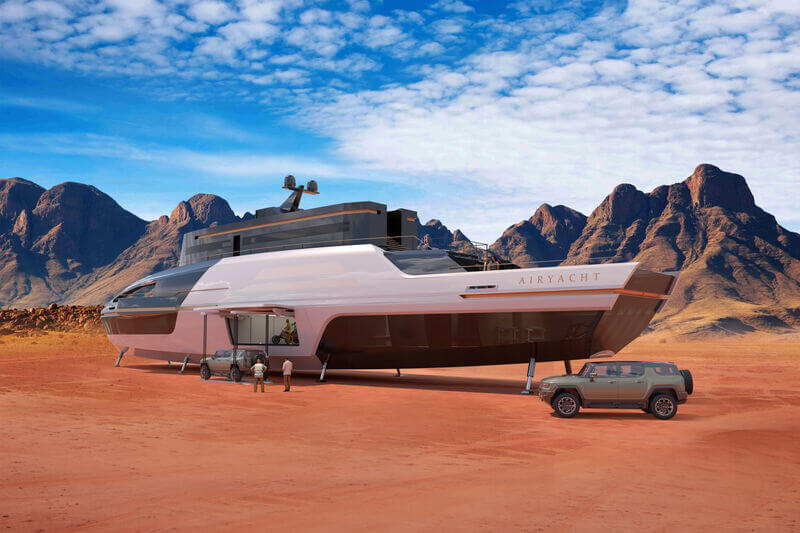 It is known that AirYacht plans to raise funds to create and build the world's first airship as early as 2022. The first deliveries of the unique vessel to the market are expected to start in 2026.