The 27.8-meter vessel is powered by a 310-horsepower Cummins QSB diesel engine, and is for sale for $5.75 million.
Campbell & Nicholsons has put up for sale a 94-year-old billionaire's custom-built sailing yacht, Sonny III. With a 27.8-meter length and 310 horsepower Cummins QSB diesel engine, the vessel is priced at $5.75 million. In 2021, the yacht underwent a sophisticated refit and received high-performance racing equipment. In 2022, it competed in the prestigious St Barth Bucket Regatta.
In 2018, it was initially launched. A simple sail control system enables the vessel to be operated with a minimum crew - all navigational and mechanical elements are located at the helmsman's reach. Sonny III's sailing rigging includes carbon fiber rigging from Offshore Spars and a boom-driven mainsail.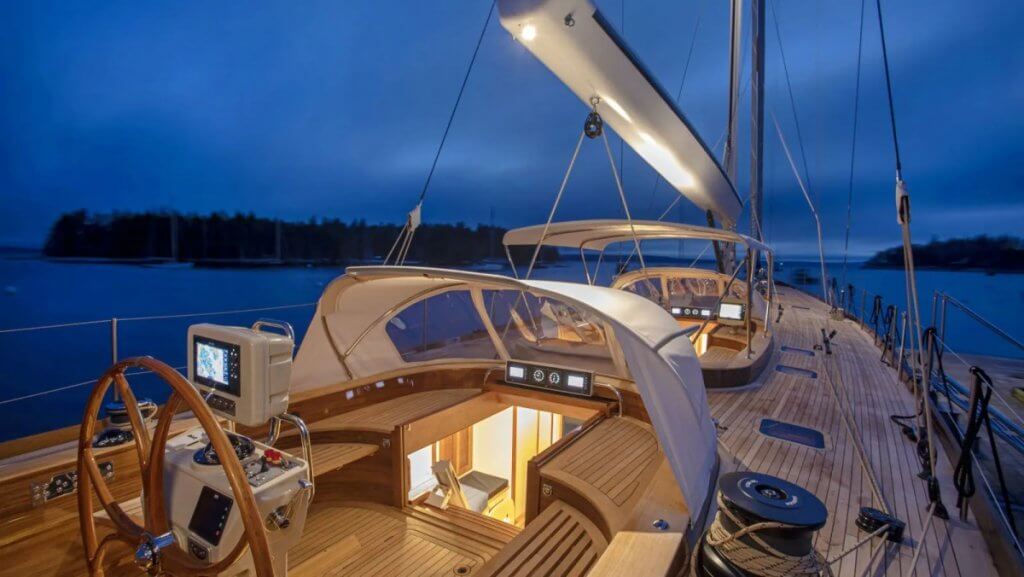 It features an oval-shaped cockpit, a flat deck and wide spaces, making it an ideal weekend cruiser for families. The interior is finished in teak. The second cockpit has an alfresco dining area with seating for eight people.
The interior also includes a large sofa and a teak table inlaid with a wind rose and to starboard is a navigation station and galley. Sonny III has three staterooms accommodating up to eight guests.