Dutch shipyard Damen Yachting has redesigned its SeaXplorer 77 expedition boat to offer potential customers even more efficiency, comfort and luxury.
The 252ft yacht is the first updated model in the SeaXplorer series. The overhaul was prompted by a comprehensive review by Azure Yacht Design and EYOS Expeditions' in-house design team. After weighing in on customer feedback, the team refined the model to focus more on its sustainability and travel-friendliness.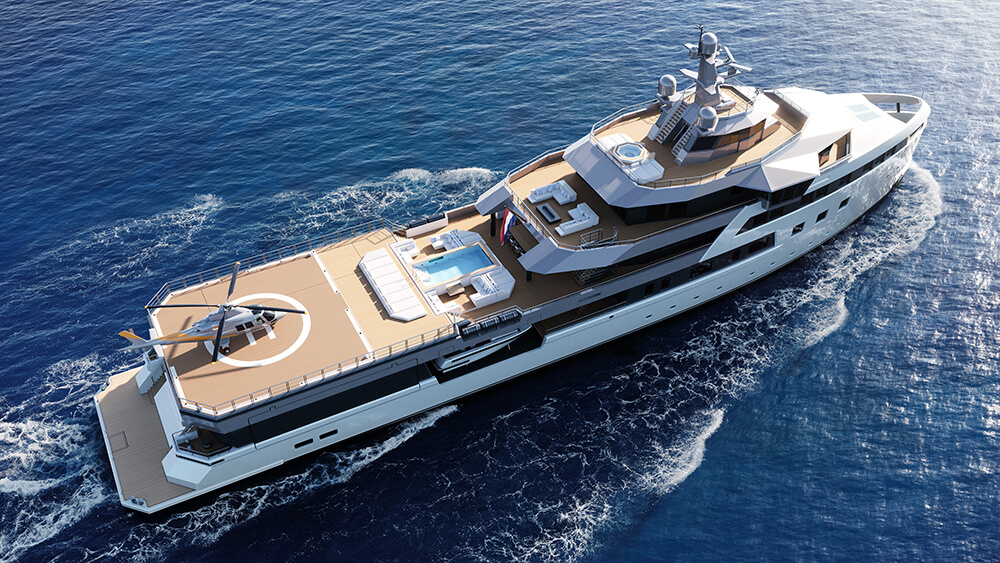 First of all, the boat has been equipped with a number of outdoor features that are great for a comfortable "tropical" holiday. In particular, the boat has a pool on the upper deck and an outdoor party space for up to 150 guests, with a dance floor and a DJ deck. The ship also has an observation deck and a sky lounge where you can enjoy magnificent sea views.
Aft is a new multi-purpose deck that can be customized to suit the owner's needs, whether it's a seaplane setup or storage for a seven-person submarine. There is a helipad for one-day flights.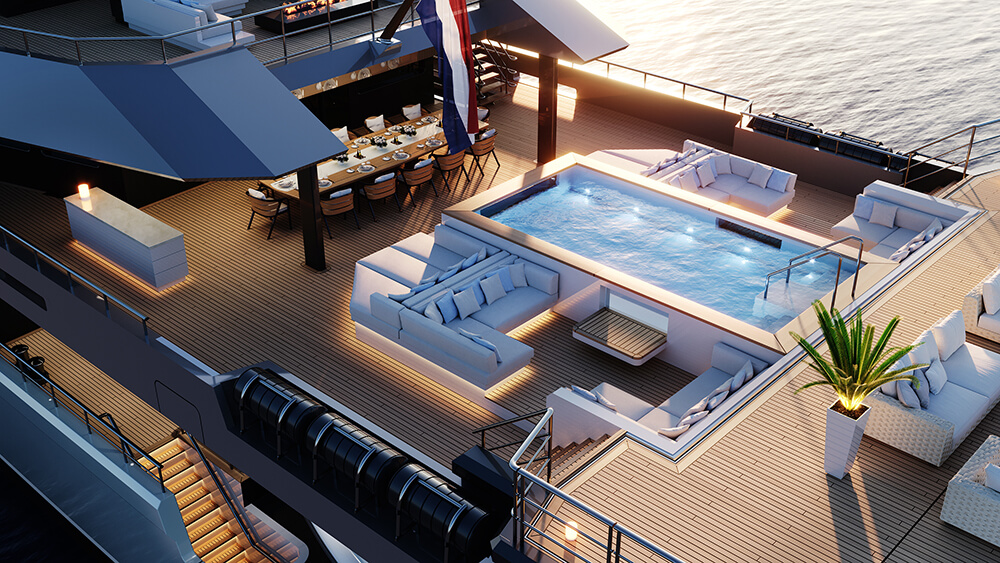 In terms of power, all SeaXplorers are now offered with a hybrid-electric propulsion system and battery pack for efficient, sustainable cruising. This setup gives the boat a top speed of 14.5 knots and allows her to travel an impressive 6,000 nautical miles while cruising at 12 knots.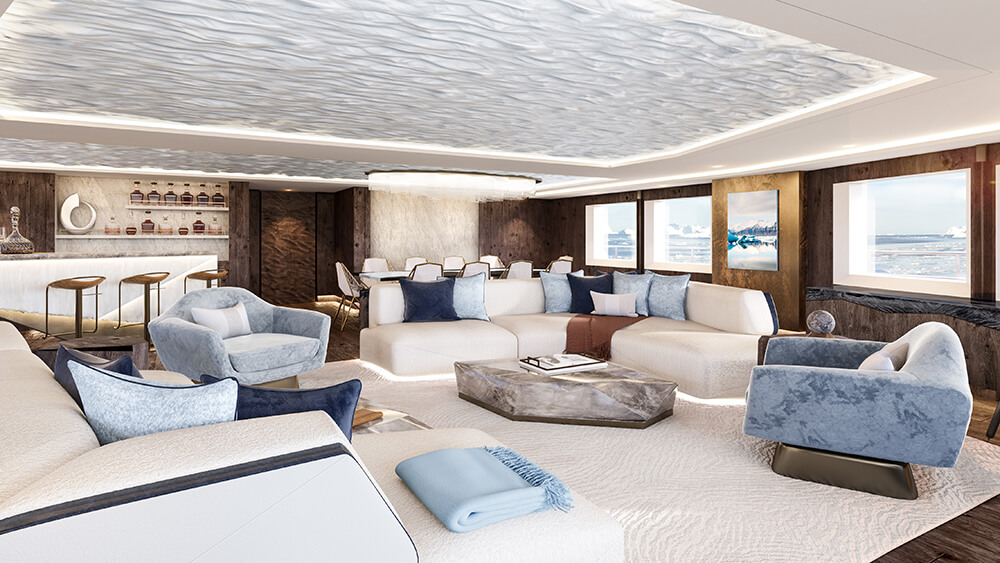 It is noted that the first SeaXplorer 77, called La Datcha, was built for Russian banker Oleg Tinkov and delivered to him at the end of last year. The yacht received a custom design, a unique power plant that allows you to travel on the high seas for 40 consecutive days, two helicopters, a mini-submarine, a Turkish spa and much more. It can currently be rented from Edmiston for $900,000 a week.