Juno can challenge sailing traditions with hybrid engines.
Dixon Yacht Design has officially unveiled the concept of the new 100m hybrid sailing yacht Juno. The authors of the project called their new brainchild a unique vessel that combines the best of the design of sailing and motor yachts.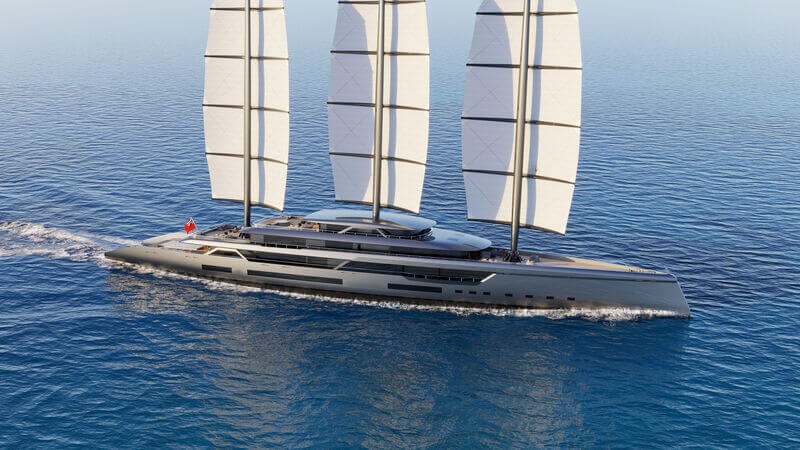 The Falcon Rigs yacht was chosen as the basis, which allowed Dixon to minimize the efforts to manage the vessel and maximize its sailing potential. As a result, Juno can be steered with one hand, while a traditional yacht of this class requires a small team.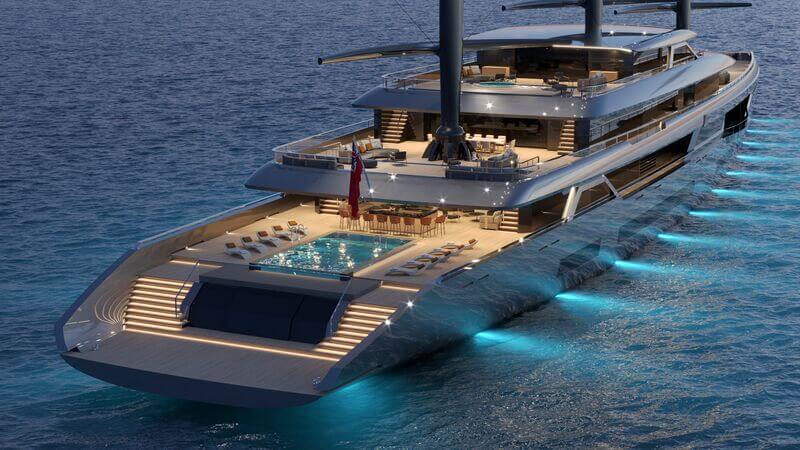 The concept has four decks that house the owner's suite and eight guest cabins. Juno will be built in accordance with the Passenger Yacht Code. On board will be spacious and flexible living spaces on three decks, as well as a beach club, cinema, sauna and gym. The salon of the main deck of the vessel will be connected to the eight-meter pool.
The yacht also boasts an extended bathing platform with open side doors, and two 10m tenders, a sport and a limousine. The authors of the concept note that Juno can challenge the traditions of navigation, using hybrid engines and optimizing the consumption of electricity on board.