Legendary Italian fashion designer Giorgio Armani takes his love of luxury yachting to the next level by designing a one-of-a-kind superyacht himself.
Yesterday, fashion house Armani announced that the renowned designer has teamed up with The Italian Sea Group, the world leader in the yachting industry, to build and design the luxurious 72m Admiral motorboat, which is scheduled to debut in 2024.
The Italian Sea Group has published the first render image of the novelty. Judging by the photo, the boat will be made in the spirit of modern trends. She will receive a semi-icebreaking stem and an almost completely glazed superstructure with sharp lines. The top tier of the superstructure is likely to be dedicated to the skylounge, while the middle tier will become the owner's private deck.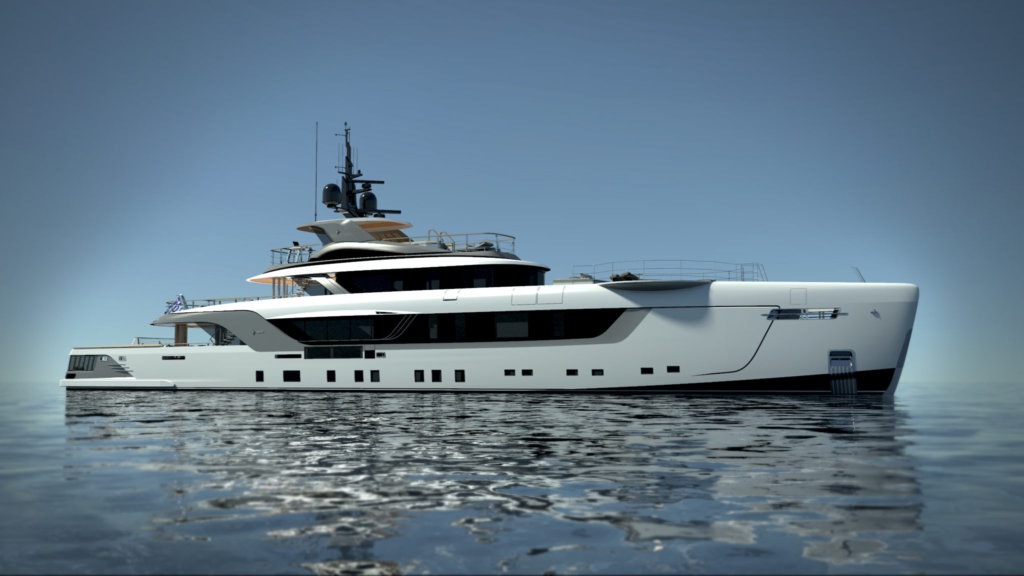 It is noted that this is not the first time the Italian has been involved in a yacht design project. Back in 2003, Armani designed his first superyacht, Mari, which was named after his mother and is said to be a successful reflection of his signature style, a perfect blend of simplicity, elegance and comfort.
He also designed and launched the 65m Maìn in 2008, which features a unique color palette and minimalist interior, as well as a host of luxurious amenities such as spacious cabins, spa pool, indoor gym and cinema.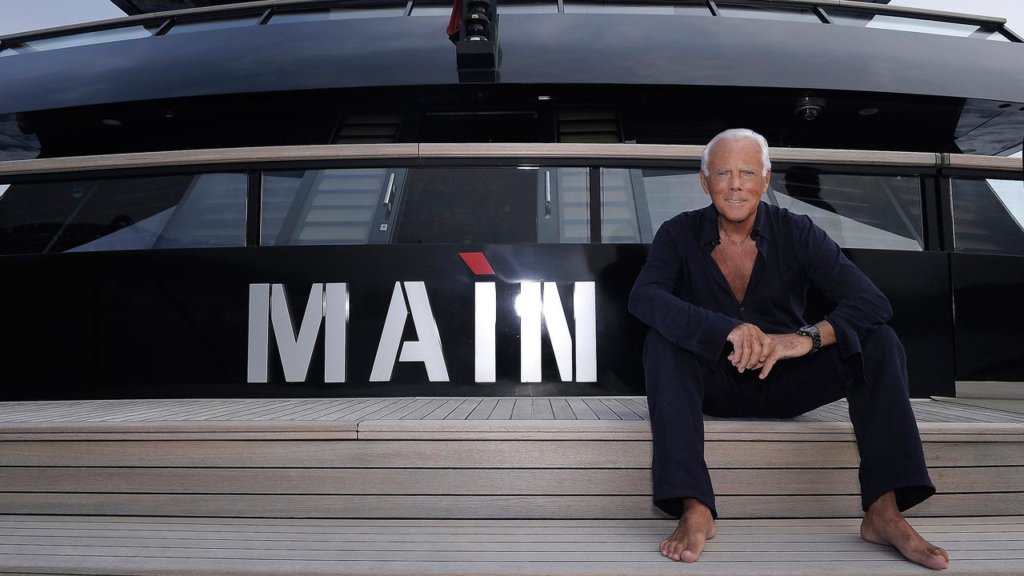 And last year, Armani, Tecnomar, a brand of The Italian Sea Group, and Automobili Lamborghini created a unique "pocket" megayacht. Owner of the twelfth building Tecnomar for Lamborghini 63 famous Irish fighter Conor McGregor.