The Russian operator of river cruises Vodokhod has signed an agreement on the supply of five Ecocruiser electric catamarans with Morsvyazavtomatika and one Looker 1100 cruise boat with Paritet, a diversified group of companies from Yaroslavl.
Ecocruiser catamarans powered by electric traction will replace the Meteors, which are currently used by the company in St. Petersburg. Cruise boat Looker 1100 will replenish the arsenal of the operator's small fleet in Nizhny Novgorod.
New vessels, compared to older models, will have a number of key advantages, such as improved driving performance, low noise level, smooth movement, and environmental friendliness. Additional advantages of new products will be modern design and comfort.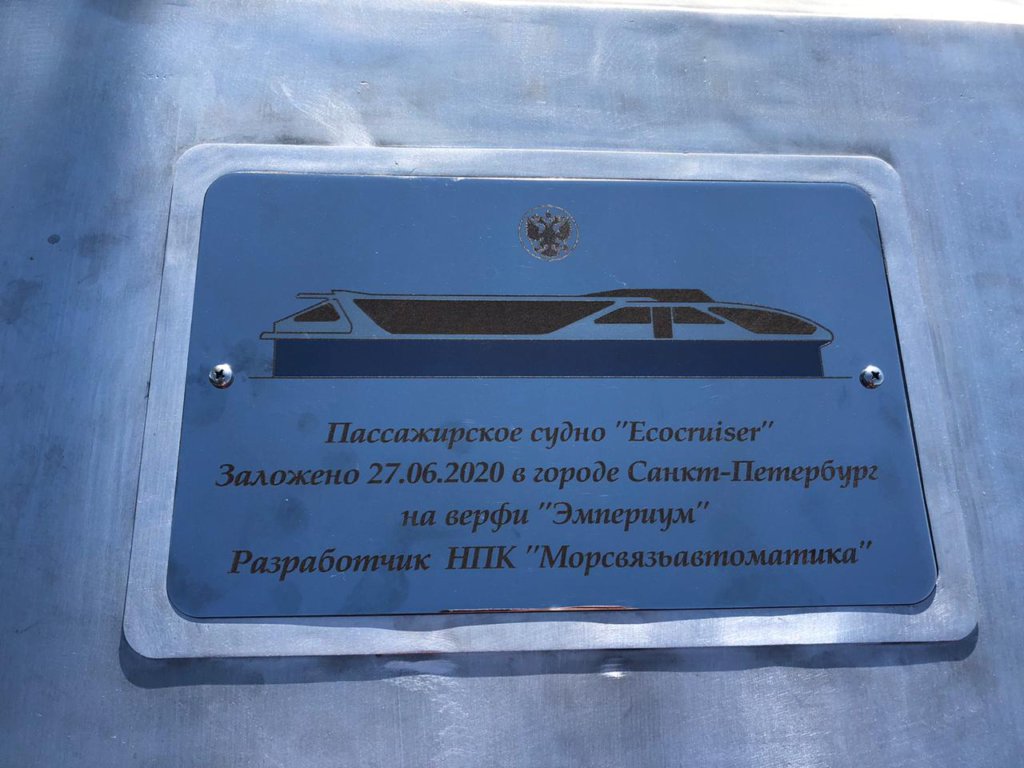 High-speed 31-meter Ecocruiser catamarans are capable of carrying up to 120 passengers. They are equipped with a pair of engines with a power of 400 kW and a battery of 1200 kW / h. The range of the craft at a cruising speed of 7 knots is 180 km. The maximum speed of catamarans reaches 22 knots.
Tourist boat Looker 1100 has a passenger capacity of 130 people, equipped with two engines, 500 kW each, and is capable of a maximum speed of 21 knots.
It is reported that the first electric-powered watercraft, in accordance with the terms of the agreement, will be launched in the fall of this year, and their full use will begin next year. All vessels are expected to enter service in 2023.