A good watch is an essential part of a yachtsman's outfit. On the market we can find a wide variety of different models that are presented as yachtsmen's watches.
However, some of them are not really suitable for sailing. In this category, there are also a number of remarkably expensive solutions that are beautiful and status-driven, but unpractical. In choosing a yacht watch, what should you look for and what should you pay attention to?
History of yacht watches
We would like to declare at the outset that the history of timekeepers is inextricably linked to the history of seafaring. Captains haven't been able to measure time more or less accurately for many centuries. The primitive devices available at the time were not particularly suitable for use in rough seas. The situation changed only in 1730, when English watchmaker John Harrison made the first chronometer.
There is something remarkable about the history of this device. This all began in 1714, when the British Parliament announced that anyone who could determine the exact longitude would receive the enormous sum of 20,000 pounds sterling for those days. While many people wanted to become wealthy, none of them could even come close to offering anything worthwhile. In spite of his brilliance, Harrison took 16 years before he succeeded in creating a clock that could be used on a ship.
However, this was not the end of the matter for the inventor. Over the following decades, the chronometer was tested, as they say, on all fronts. Harrison's device passed all the tests with flying colors, and he was awarded the prize in 1973. He was already 80 years old at the time.
The appearance of the chronometer was able to significantly improve the safety of maritime travel as well as revolutionize navigation. Harrison's design has remained virtually unchanged to this day; only materials and manufacturing techniques have changed, and the dimensions have become much more compact. But today, mechanical designs have been superseded by much more accurate and reliable quartz watches.
As for specialized yacht watches, work on them began at the end of the 1950s, when JeanRichard company received its first patent for a rotating baseplate. In the early '60s, the Aquastar was introduced, which, according to some sources, could be called the world's first yacht watch. It was so successful that as a result the company itself changed its name to Aquastar S.A., and the watch became known as Aquastar Regatta. Later on, other models from other manufacturers began to appear on the market, which were more or less successful.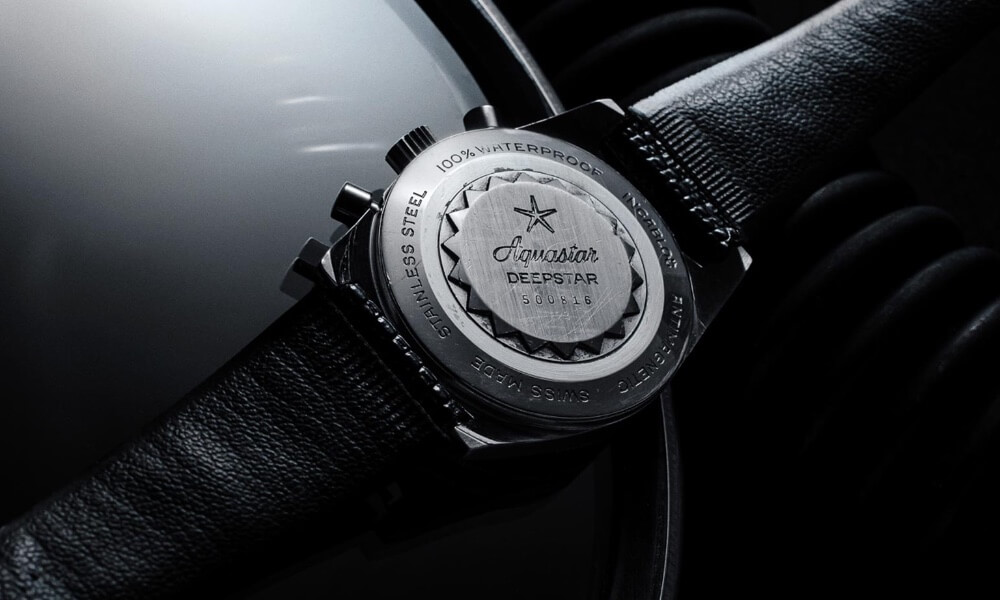 For a long time, sailing was considered a pleasure for very rich people. Accordingly, specialized watches were produced only by famous brands like Rolex or Tag Heuer. Their cost could sometimes be simply fabulous. Similar solutions are produced today, and their price is sometimes comparable to the cost of small yachts. It's more of a luxury item than a time-measuring device. Rolex or Tag Heuer. Their cost could sometimes be simply fabulous. Similar solutions are produced today, and their price is sometimes comparable to the cost of other small yachts. This is more of a luxury item than a time measuring device.
However, times are changing and yachting is becoming a much more affordable pleasure. Accordingly, watch models begin to appear on the market that are more attractive in price, but at the same time reliable and comfortable.
What should be a good yacht watch
For episodic and leisurely sailing, there is no need for any special hours. The main thing is that the existing model is waterproof and durable enough. In principle, you can safely purchase, for example, any solution from the same popular G-Shock line from Casio. But professional sailing requires specialized solutions.
If you start looking on the net, you will be surprised how many models are being produced today that manufacturers position only as "real yacht watches". It seems that every watch company in the world does something similar. But in fact, most of these solutions are ordinary chronograph stopwatches with fancy dials. There are sometimes very expensive and fashionable solutions that are completely impractical for use on board.
Historically, watches that are suitable for use on board a yacht must be waterproof and shockproof, equipped with a chronometer and a countdown timer (yacht timer). As a matter of fact, many models meet these criteria today. However, there are still a large number of different nuances, which should also not be forgotten.
For example, design. A good watch should have a clear indication. Sometimes developers are too fond of design, as a result of which the user gets something really very beautiful, but at the same time with poorly readable numbers and small additional dials, which are simply unrealistic to see in a rough sea. The need to peer, while being in adverse conditions, will only annoy.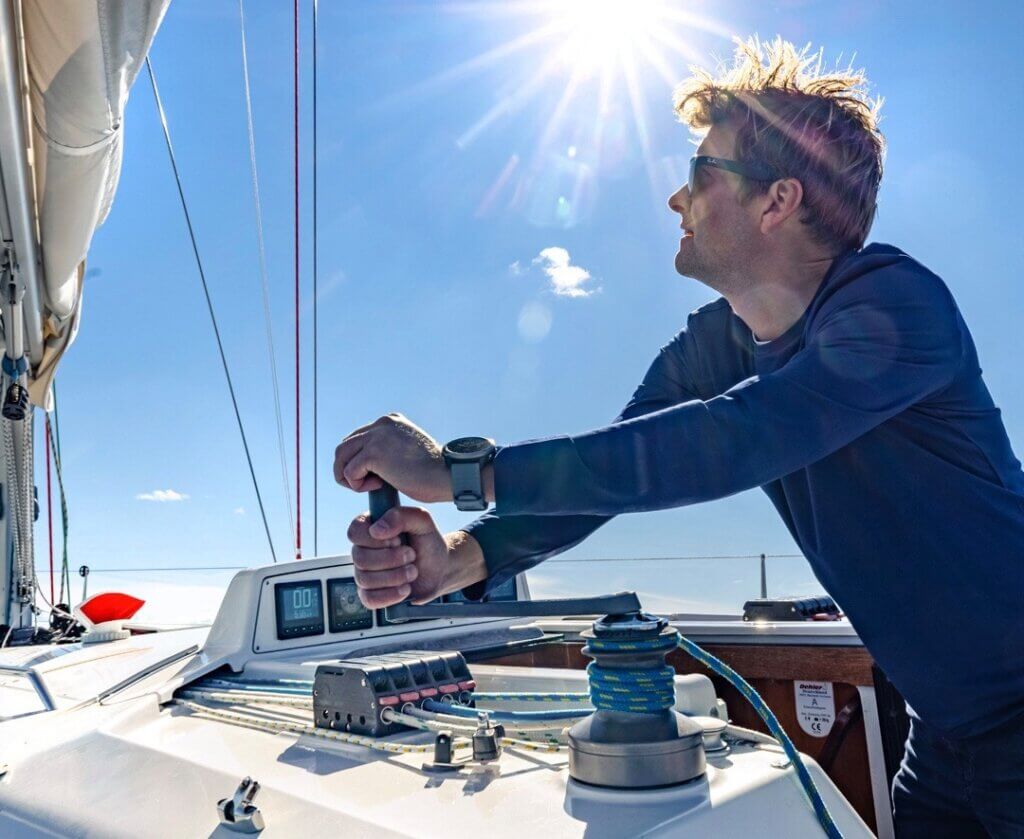 It is better to pay attention to watches with a digital rather than an analog dial. But at the same time, the displayed numbers should be large enough and well distinguishable. By the way, some models of specialized yacht watches can be not only large, but even huge, with a diameter of about 65 mm. Not every yachtsman has a matching wrist.
By the way, about design. On sale you can find many models that are called marine only because anchors or flags are beautifully drawn on them. At the same time, they are, in fact, ordinary secure solutions that do not stand out for anything particularly remarkable. Really practical and useful solutions at sea can sometimes look completely clumsy. They were created not to admire, but to benefit the owner.
It is believed that the strap should be soft and synthetic. Leather ones do not really like sea water, and metal ones get dirty quickly. The strap made of synthetic material is easier to "fit" under the hand. In addition (and this is important!) In case of an unforeseen situation, for example, when working with rigging, such a strap will simply break and will not hurt your hand.
As for all kinds of timers and chronographs, modern technologies have given us watches that can boast of an simply unimaginable number of the most diverse functions of those that ultra-expensive Swiss "mechanics" could not even dream of. Let's be honest - today mechanical models from eminent Swiss brands are nothing more than a prestigious "toy", which is designed to emphasize the status of the owner. In competition with quartz, even if they are completely unprestigious models, they are simply not able to win.
Examples of watches for yachting
When talking about advanced and reliable watches, the first thing that comes to mind is Garmin. The solutions of this brand are ready to offer their owners a wide variety of functions, from interchangeable dials to GPS navigation. Among the important features, it should be noted a good battery life - up to 14 days on a single charge, which is very good for this class of devices. Do not forget that most "smart watches" are not able to last even three days.
Garmin Quatix 6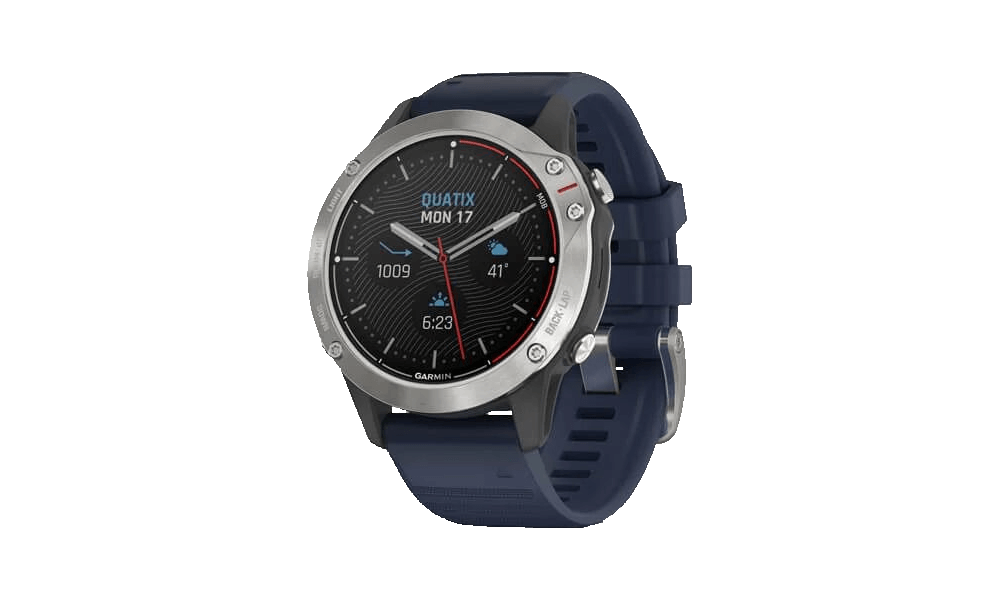 This wrist computer is suitable for almost all sports, including yachting. They are not only distinguished by the ability to display information of interest to the user, but are also equipped with many sensors and have ample opportunities for synthonization with various on-board systems, from GPS navigation to an audio system. The watch comes with pre-installed applications for sports, if desired, the user can install what he needs. By the way, there is also a more advanced version of Quantix 6 Solar with a solar battery, but its cost is much higher.
Garmin Instinct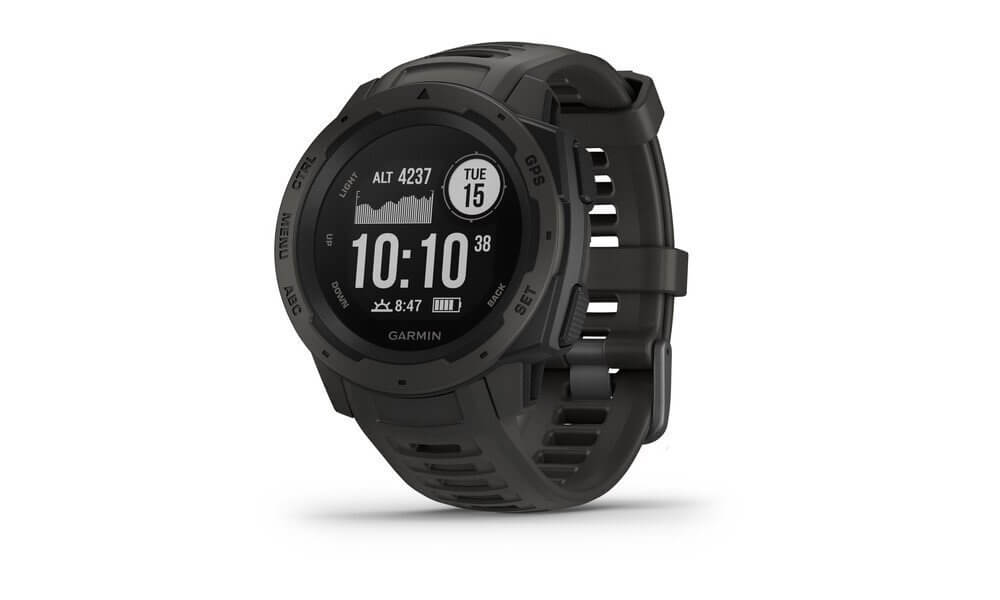 This model is somewhat simpler than Quatix 6, but it is also noticeably cheaper. Initially positioned as a watch for outdoor activities, it is also suitable for yachtsmen who will find everything they need here. There is also a heart rate sensor, a thermometer and some other useful features for the athlete.
But here it should be noted that Garmin is exactly a smart watch, which may scare away some potential users who simply do not need excessive functionality. Yet we sail often precisely in order to move away from the blessings of civilization. And on sale you can find many other interesting solutions simpler, but no less attractive.
Suunto Core Alu Deep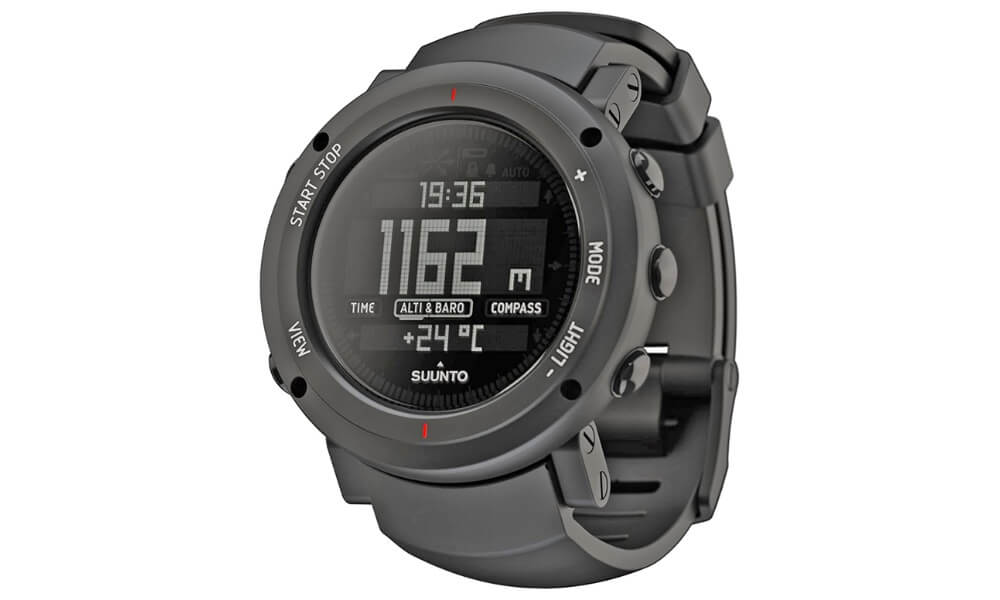 This model boasts features such as a countdown timer, providing information about tides, sunrise / sunset times, weather, etc. In fact: it is really a very functional model that is suitable not only for sailing, but also for many other sports. And thanks to the stylish appearance, they can be worn in a variety of conditions.
timex TW2P73900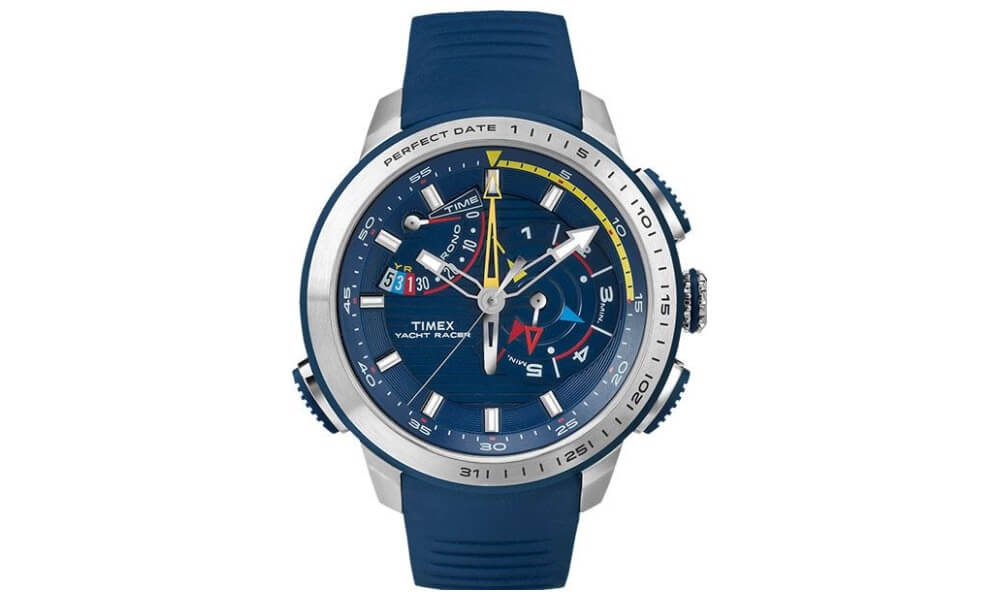 Unlike other models we have named, this watch has not a digital, but a classic arrow dial. Nevertheless, the manufacturer has done everything possible to ensure that reading information does not cause any difficulties for the user. Well, since the watches were created specifically for yachtsmen, they can boast of having all the necessary functions, such as three countdown timers (one, three and five minutes), etc.
Casio SGW-100-1V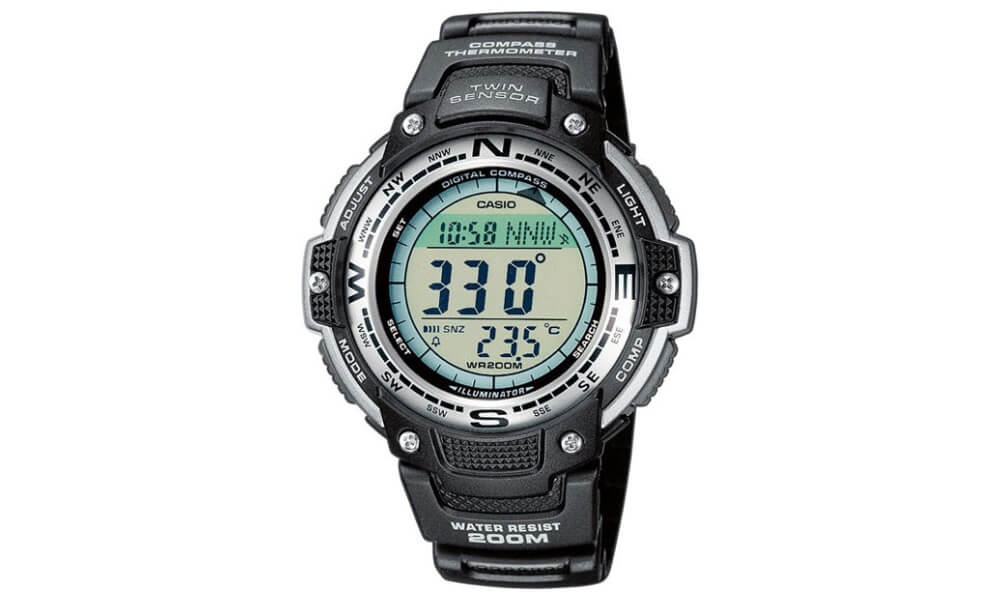 Inexpensive sports watch that has everything you need, be it a timer, digital compass, timer, thermometer, etc. Information is well read in a variety of conditions, despite the fact that in addition to time, other data is displayed at the same time.
Casio W-753D-1A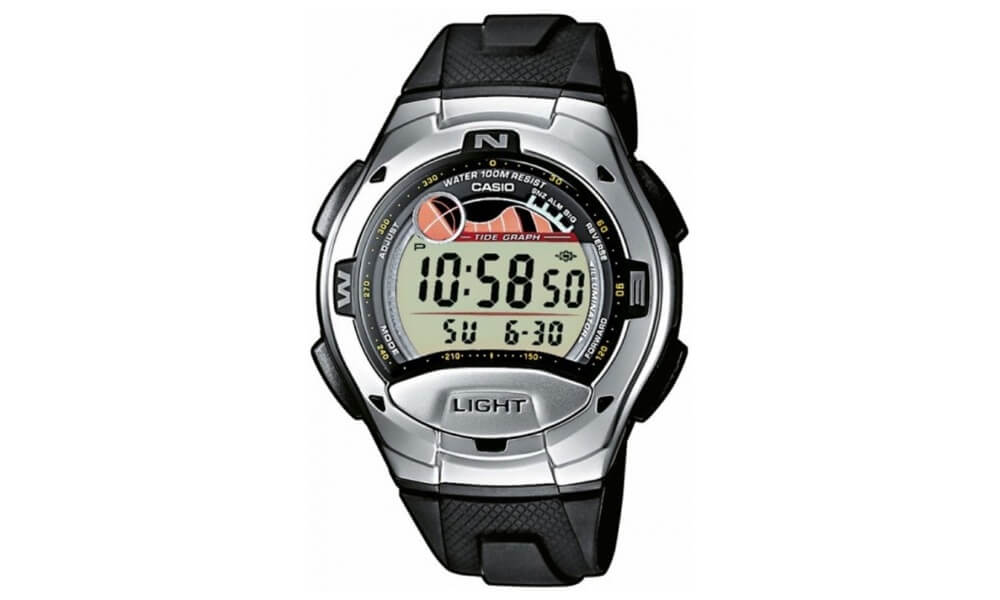 The most affordable model on our list. The recognizable Casio puffy design with large buttons around the edges, but the shape of the case is streamlined, there are no protruding parts for which something can catch. And many features, such as displaying the phases of the moon and tides, alarms, timers and even solar azimuth.
Before that, we talked about manufacturers that were originally engaged in sports watches and only supplemented the model range with solutions suitable for yachting. Now I would like to mention a few specialized brands. Such as Optimum Time - a company that has become famous among yachtsmen thanks to a whole series of very simple in appearance, but at the same time reliable watches, which were created taking into account the needs of sailing.
Optimum Time Series 11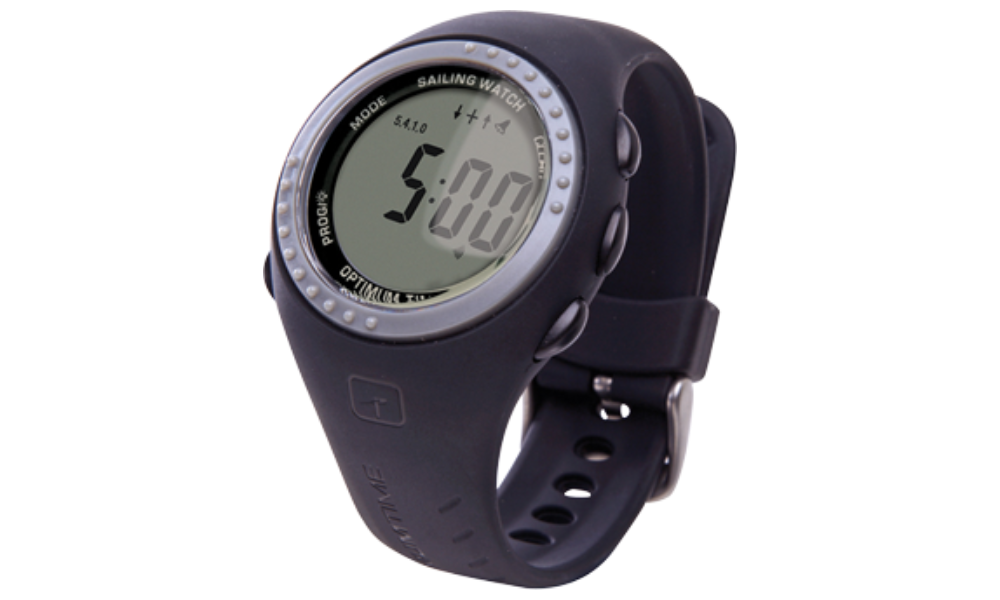 A model in which the strap is integrated with the case. It has a large and very readable display with 1 cm high numbers. Since this model was originally developed for yachting, it is distinguished by the presence of a number of specialized functions, such as a timer for starting procedures with the ability to repeat or turn on a stopwatch. This model is available in various colors.
Optimum Time Series 3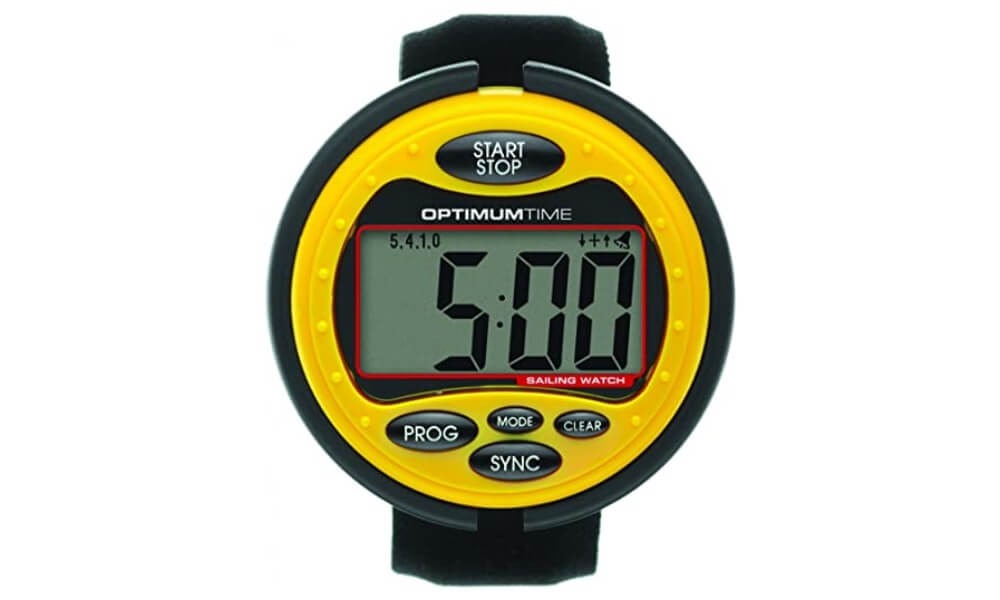 This is a multifunctional watch with information about tides, atmospheric temperature and many other additional features. They have a very large display with the ability to display a variety of information at the same time, without compromising the quality of reading. True, it should be noted that this model has impressive dimensions and does not fit any wrist. But these watches can be fixed on the mast.
We also mention the Ronstan company, which deals with various sailing equipment, such as winches. Starting the production of yacht watches for this manufacturer was a logical step.
Ronstan Clearstart RF4055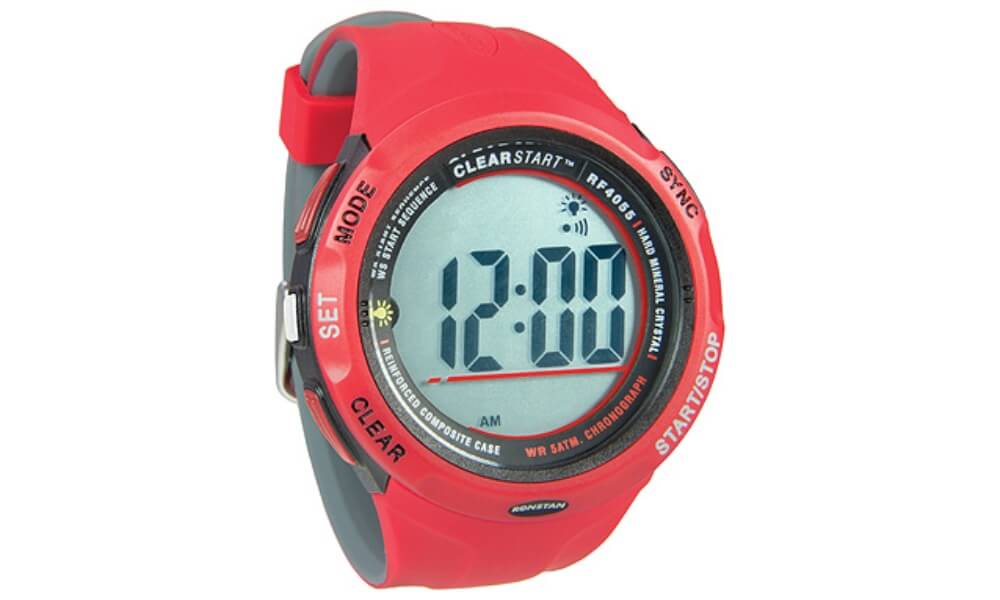 This watch is, in fact, a special solution for racing and is equipped with appropriate functions, such as a timer for starting procedures and the ability to synchronize the timer in case of a missed start. The multi-line display lets you see the time and timer at the same time, while the large textured buttons are easy to press in any conditions.
Summing up
There is no point in chasing expensive luxury watches if your goal is not to acquire a luxury item. It would be much more practical to stop at cheaper, but at the same time more practical specialized models from manufacturers such as Casio, Garmin, Suunto, etc. Appearance is secondary, where convenience, reliability and functionality are more important.