The Italian shipyard Sanlorenzo has expanded its range of superyachts with the 61.5-meter vessel 62Steel, which combines advanced technology with an innovative layout.
Project 62Steel offers guests exclusive solutions designed to guarantee exceptional living comfort on board. The main feature of the superyacht is the spacious master suite, with an area of 210 sq. m., located on the upper deck. The total area of the studio is 97 sq. m. There are two large bathrooms and a wardrobe room. The rest of the space on the upper deck is completely open.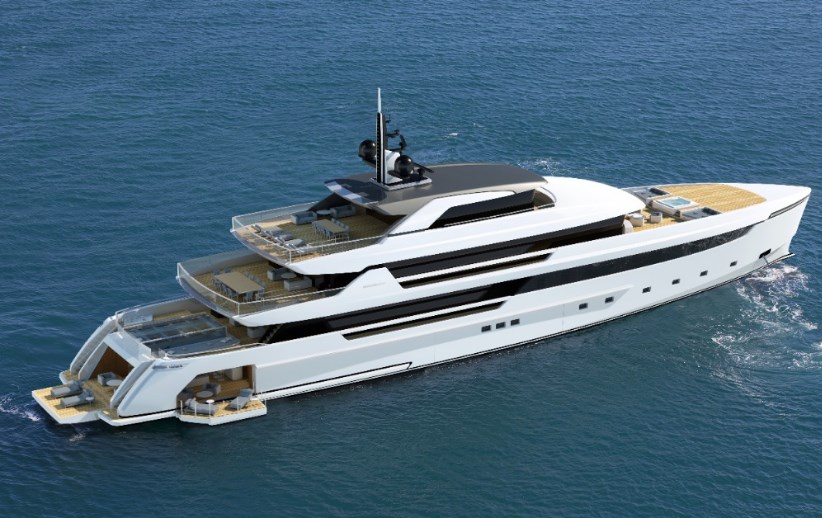 Living area on the main deck, 90 sq. m. is the central element of the vessel. It also includes a galley kitchen that can accommodate up to 16 guests. Aft of the main deck is a swimming pool with an automatic retractable roof, which allows it to be converted into a terrace with an area of 8 square meters. m.
The lower deck is equipped with a beach club, which leads to a deck equipped with a fitness room, lounge area, bar and sauna.
Motor yacht 62Steel with a steel hull and aluminum superstructure was developed by Sanlorenzo engineers in collaboration with designer Francesco Paszkowski. The basis for its creation was the model of the 64-meter flagship Sanlorenzo - 64Steel.